13-January-2021
Exclusive Interview: Father and Son's team up and hit the jackpot!
Name: Leland Mayall
Location: Oldham
Franchise: World Options
Annual Gross Profit: £250k+
Tell us a bit about yourself and what you were doing prior to buying a franchise business?
I'm a businessman and I've been in the carrier industry for many years. I was introduced to the World Options online shipping portal by chance and I started using it for my business shipping needs, I soon realised what an amazing tool it was, I'd tried shipping through various other channels but this was the best I'd ever used, it allowed me to simplify my shipping needs, get instant quotes online and track my items all in one place, keeping my customers happy. I heard there were franchising opportunities and new I wanted to become part of the business, because if I found the online shipping portal so useful, I knew so many other businesses would too.
Why did you go down the franchise route? What made you choose your industry? And why did you choose your franchise?
I became a World Options franchise owner because I wanted to build a business that my family could be part of. For me the franchise is something that can provide financial security for the futures of both my son Nathan and son-in-law Ross. I went down the franchising route because with franchising you are choosing a business which has been tried and tested. You have the support of an organisation behind you but you are your own boss and have the potential to earn huge sums and gain financial freedom. As I'd already worked in the carrier industry I wanted to use my existing knowledge and build on it by choosing a franchise opportunity which fitted in with my knowledge and years of experience. I chose World Options because I'd used their online shipping portal and realised it was the best in the industry.
How did you raise the finance?
I had the finance saved from my previous business investments. I thought I would get a good return on my investment with a World Options franchise. I was right to do so, last year our annual gross profit was £250k +. Which is amazing since we've only had a World Options franchise for 2 years. If we keep at this pace who knows what we will make next year, because we are only going to grow.
What training and support did you receive initially and ongoing?
New franchisees are invited to the World Options support centre for 3 days training, which involves showing you how to find and manage your business customers, understanding the carrier industry and teaching you the online systems. Then you are coached and mentored, the training and development team and management are just a phone call away.
What is a typical day for you as a franchisee?
I'm happy to say the business is run by my son Nathan and son-in-law Ross, they both manage the day to day stuff, like looking for business customers who require our service by calling them, making appointments, visiting businesses and email communication. While I can now take more of a backseat, I check in with them and help them resolve any issues which may arise.
What challenges have you faced?
In the shipping industry, sometimes your customers deliveries may not get to where they were supposed to in transit or may get damaged or lost by the carriers. Which is unfortunate. When that happens World Options help deal with this, they have a great customer service and accounts department at their support centre who contact customers on your behalf to help resolve such issues.
Has becoming a franchisee changed your life, if so how?
It has greatly changed my life, but also the lives of my son and son in law. Which is what I wanted in the first place. My dream was to have a family business that would provide a residual income that we could build on with a real opportunity for growth. I believe we have done that, the business brings us excellent income and keeps growing year on year. I am absolutely delighted that I decided to become a World Options franchisee.
What is the most invaluable piece of advice you could give someone looking to buy their first franchise?
Do your research to find the right franchise which suits you. Try to chose a streamlined franchise with low overheads. Make sure it's a franchise with a high success rate like World Options. I know many franchisees who had worked on other franchise opportunities but it didn't work out for them until World Options. Finally be committed and prepared to put in the hard work and you will reap the rewards.
What are your plans for the future?
World Options have recently expanded globally with offices opened in the USA, so the long term plan after 2018/19 will be to move to Florida and work on the franchise there. It will be a dream come true for the whole family and a real lifestyle change. Financially my plans are for my son and son law to keep building the business, double our £250k gross profit in the next 2 years, by reaching £500k, its totally achievable.
Would you do it again?
Absolutely, in a heartbeat! I wish I'd have done it sooner in fact, things are going great and I am delighted with my decision.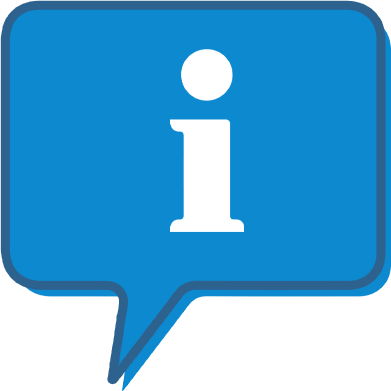 Interested and want to know more about World Options?
The World Options basic profile outlines aspects of their franchise opportunity