Posted:13-January-2021
Exclusive interview with Signs Express franchisee for Falkirk
Name: Steve McMurray
Location: Falkirk
Franchise: Signs Express
Date launched the franchise: 01/04/2005
Tell us a bit about yourself and what you were doing prior to buying your Signs Express franchise business?
After being in the sign business for around 15 years I decided to take a break from the industry. I worked for several companies, one of the most notable in the retail sector was the worldwide franchise Harley-Davidson. Working with the Motor company was a fascinating experience and gave me some insight in to the concept of a franchise.
Why did you go down the franchise route? What made you choose the sign industry? And why a Signs Express franchise?
I had been doing freelance work within the sign sector and found myself being tempted back into running a company again. Having started a family I was keen to look at a way of starting a business with accelerated growth, by having an established brand. I decided to choose Signs Express as they were, and continue to be the market leaders.
How did you raise the finance for your franchise?
We had some capital available and after speaking with several banks, raised the remainder through a loan. Obtaining funding was more easily achieved due to the fact we had a business plan provided by Signs Express. Major banks view franchisees more favourably over start-up businesses as there's less risk involved.
What training and support did you receive initially and ongoing?
Initially I attended a 4-week training programme and have continually received ongoing support from Head Office. To be honest, with my previous experience within the sign industry, I didn't require much training and haven't necessarily required a great deal of support, however head office have always been on hand for whatever I may need. For example, when I have been on holiday with my family, I can switch off knowing that my staff have access to a wealth of sign industry experience and knowledge from the dedicated support centre.
Since I took over my Franchise 12 years ago, the training from head office, now known as the Franchise Support Centre, has been under review & is now even more robust, enabling new franchisees to get themselves established more easily.
What is a typical day for you as a franchisee?
I am usually in the office early, which lets me get up to speed on things and also catch up on anything outstanding from the previous day whilst the office is peaceful. Once the centre opens, I catch up with my team & go over the day's schedule. This is really me just checking in as my team usually have everything in order, but if there are any issues we can get them resolved at the start of the day.
Then its onto my sales role, quoting work, engaging with customers and attending client meetings. At some point in the afternoon I check in with production to schedule in work that we have been successful in securing for the business. The day winds up around 5:30 – 6:00pm and most nights I'm home in time to sit down and have dinner with the family.
There are the odd occasions when I might work later or bring work home with me but that's part of running your own business, sometimes you need to put in that bit of extra effort, thankfully for me, now that the business is well established this only happens on rare occasions.
What challenges have you faced?
We took over an under-performing territory and in the first few years it was very much like a greenfield site, so a brand-new start-up.
After a lot of hard work and building the right team we are firmly established as a business and have certainly dispelled the myth that a poor performing territory is due to a bad territory selection.
Of course, not all territories will perform at the same level as there will always be areas that perform particularly well, however all territories should be able to provide the Franchisee the minimum agreed level of business as stated by the Franchisor.
Has becoming a franchisee changed your life, if so how?
I wouldn't say it has changed my life, but it has offered me and my family a nice lifestyle both in terms of financial benefits and time. As I now have a larger team working for me I can reap the lifestyle benefits of this business so we can go and enjoy our holidays.
What is the most invaluable piece of advice you could give someone looking to buy their first franchise?
Research, whatever sector you are considering and when a franchise catches your eye, check out competitors and learn what makes them different. The competition when buying the franchise will also be the competition when you are in business. Even if it's costing a bit more money always try to go with the market leader as this will set you up for the greatest chance of success.
In your opinion, why is Scotland a great place for franchising?
I don't think Scotland is better or worse than anywhere else in the UK for Franchising. To get the most successful result you need to choose the right Franchise for you, select the best franchise provider and carefully select your territory.
When deciding on a location, do a bit of your own research to assess whether you could potentially be the best business in the area, considering competitor franchises and independent businesses.
What qualities do you think make a successful franchisee?
An ability to learn quickly and a passion for hard work. A new greenfield franchise can be tough to get going, but with the right attitude and determination, along with the support from the franchise support centre you have a better chance of succeeding then if you were to go it along.
Signs Express have a track record of successfully opening new franchises, as well as with those taking on existing businesses. Remember that the franchisor won't do all the hard work for you, but you just need to learn and follow their model for success.
What are your plans for the future?
Ultimately there will come a time when I would like to retire and this is another factor as to why I was interested in franchising. A resale franchised business is more attractive for potential buyers of business rather than a freehold business.
Would you do it again?
Yes
If you would like to know more about a Signs Express franchise click here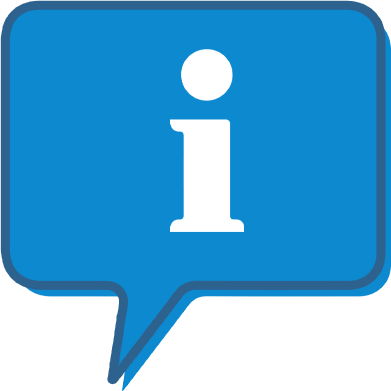 Interested and want to know more about Signs Express?
The Signs Express profile outlines all aspects of their franchise opportunity and allows you to contact them for further information or to ask a question.