13-January-2021
Exclusive Interview: "Reaping the rewards of a highly reputed franchise network"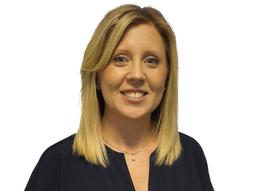 Franchisee: Sophie Harker
Territory: Stamford & Spalding
Franchise: EweMove
Tell us what you did before EweMove
Before EweMove, I worked as a property manager and before that I worked as an Estate Agent at a local independent firm. I have a real passion for property and dealing with people, helping them find their dream home.
On-going Training and Support
As a EweMove franchisee you don't need any previous estate agency experience. New franchisees visit our central head office, which we call 'The Sheep Pen' for a full week of training, covering everything you need to know to get your business up and running.
What I really love is all of the additional extra training days that are run to keep us updated with legislation and compliance training as well as regional meetings with successful franchisees to share best practice and ideas across the network.
I get so much support from other franchisees as well as my Performance Coach, it fills me with confidence knowing I've got such a strong team around me.
Typical Day as a EweMove Franchisee
My day to day routine is really varied, no day is ever the same that's what I love about working in EweMove! When I started the business I did everything myself but I've now got a small team working with me.
A typical day will consist of viewing and appraisal appointments as well as some admin. Building relationships with landlords and sellers is definitely the best part of the day for me, we really do go out of our way to provide 5-star service and it never goes without being noticed which gives each day a pleasant perk.
Time management as a EweMove franchisee is essential to make sure I have a good work life balance. Being my own boss means that some weeks I find that I'm working long hours where as other weeks I can take some time out for myself – it's a great having the control, and I don't mind working long hours when I know I'll reap the rewards.
Challenges I Have Faced
The hardest challenge to building a franchise is building momentum with a budget. You need to be able to fund marketing in order to generate interest and leads and it's really important to invest in your business when you first start as this is the best way to and become recognised.
In the early days it's hard work, but there's a huge sense of satisfaction when you list your first property or handover keys to a new happy homeowner – nothing beats the feeling of a job well done!
Being a EweMove franchisee has changed my working life, I'm far less stressed and the biggest difference is I enjoy my career now. I have a totally different mindset and attitude to work and business now.
Advice from an Established EweMove Franchisee
If you are thinking of buying a franchise, I would suggest to have a strong plan and really push yourself through the first few months to build momentum as quickly as you can.
Also choose a franchise that you have a passion for and believe in. I strongly believe in customer service and EweMove prides itself on giving the best customer experience so we're a perfect match!
Future Proofing my Franchise
I'm very driven and have plans to grow my business, expand my team and become the go to estate agent in the Stamford and Spalding area, with fantastic customer reviews and testimonials from happy customers.
To find out more about us and what we offer franchisees, why not immediately download our FREE and non-obligatory franchise prospectus.