Posted:13-January-2021
Interview with Morag Readman of Bright & Beautiful, East Lothian
Franchisee: Morag Readman
Location: East Lothian
Franchise: Bright & Beautiful
Why did you go down the franchise route? And why did you choose the Bright & Beautiful franchise?
Franchising appealed to me because it can offer a shortcut to success. I knew that I could benefit from the experience of others to build a robust business faster, with fewer headaches. Business is about getting results so why waste time, money and energy learning things the hard way?
I come from a marketing background so I know it takes money and time to establish a strong brand and I was looking for a franchise which had already done this, so I could reap the benefit from Day 1.
I researched quite a few different options but I kept coming back to domestic cleaning. It appealed because I realised there was a huge demand for it, with great repeat sales opportunities.
I looked at several franchisors but Bright & Beautiful really appealed to me because they've got excellent branding, strong ethics and a proven business model. The first time I saw the Bright & Beautiful website, I got really excited! They just seemed to have thought about all the things that mattered to me.
I went to a very informative Discovery Day and was really impressed by Rachel Ray. She's intelligent, passionate about the business, straight-talking with a solid business background. But it's not a one-woman show: there's a strong team. They have invested in people at HQ who can really support the franchisees plus they've selected top-quality external service providers. People I couldn't afford on my own! I knew this was the opportunity I'd been looking for.
What did you do before taking up a Bright & Beautiful franchise?
Most of my career has been in sales and marketing. I was one of 5 directors of an independent advertising agency. We sold the agency to an international group and I chose to leave the business as I was ready for something new. I took a few years to focus mainly on my kids and do a little marketing and project management work. Then I went looking for my next big challenge!
How did you raise the finance?
I was lucky enough to have some money from the sale of my shares in the advertising agency. I worked very hard for that money so it was important to me that it was well invested for my future. I had to be sure I made the right choice: something I could really commit to, that offered a decent chance of good returns in due course.
What training and support did you receive initially and ongoing?
The support I get from Bright & Beautiful is fantastic and it started the very day I bought my franchise! Within a few hours I had received a document guiding me through the initial stages of setting up a new business. I was given a Franchise Development Consultant who answered all my questions and was a really useful sounding board.
I attended a comprehensive residential training course where I got all the inside story on how to run my business. At first I had weekly support calls but I also knew I could contact HQ any time I wanted. The Operations Manual is fantastic and it's supported by an intranet site with lots of information and materials. The day-to-day experience that Rachel and others have had in running a business just like mine has been invaluable. I know that the advice I get is tried and tested.
The ongoing support includes monthly contact with my Franchise Development Consultant and quarterly get-togethers with the HQ team and other franchisees. These are really inspiring events and the content is as good as any Professional Development seminars or conferences I attended in my previous business career. I enjoy the opportunities I get to meet other people in the network. I've made friends with other franchisees who are interested in the same issues I am and they've been a great support too. We're not in competition with each other, so we're happy to share.
What is a typical day for you as a Bright & Beautiful franchisee?
I love the variety and pace of my daily business life. I'm looking after my teams of housekeepers, I'm looking after clients and I'm keeping a close eye on the admin of the business. I really enjoy meeting all the different types of people who want help looking after their homes. I love looking round all those fabulous houses and I get a huge buzz out of hearing how happy the clients are when the team has worked their magic for them.
Every skill I've ever learned throughout my previous career gets used in this job. I recruit, train and manage my teams – that's probably my most important role. I promote the business and sell to potential clients then build strong relationships with them. I keep the admin and the finances under control. So it's certainly never boring!
In the early days, I went out with my team and cleaned alongside them so that I really understood their role. But I find that the people I train to clean and iron very quickly become much better than me and now I rarely clean. Having my own home professionally cleaned by my teams is one of the perks of the job!
What challenges have you faced?
Like any working mum, there's a juggling act to do with the Work-Life balance. I have chosen to work pretty hard at my business as I want it to grow quickly. But that's been my choice and I could have taken it more slowly if I'd wished. The benefits of being in control of my diary far outweigh the problems of having a busy diary!
There was a lot to learn at first, but it soon got easier with practice.
Has becoming a Bright & Beautiful franchisee changed your life, if so how?
Oh yes, becoming a franchisee has certainly changed my life. Although I was one of the owners of the advertising agency, I didn't make all that many big decisions without consulting others. So I feel I have a lot more control over my own future in this business. My friends and family can see how important this business is to me and have been so supportive. I'm really proud of being an ethical employer, contributing to the local economy and setting high standards. I feel really connected to my team, my clients and my county in a way that I didn't really experience in a larger business.
What marketing/promotional tools do you use to grow your franchise?
I have lots of experience in marketing and I think the advice from Bright & Beautiful has been absolutely spot-on. They encourage franchisees to do a wide range of activities, some organised by HQ and some organised locally.
In a nutshell, the advice is to have a number of different activities going on all the time. Bright & Beautiful provide high quality materials for me to use and I ensure the message is targeted at the right people, in the right locations, at the right time.
In any given month, I'll be organising door drops, advertising, social media and PR.
What differentiates Bright & Beautiful from the competition?
The first, most obvious difference is the great branding. We're a UK company with a real in-depth knowledge of the market. We offer clients "happiness guaranteed" cleaning and we offer our team members fair and ethical employment. Our eco-friendly credentials are also a great point of difference, clients really like this and the team enjoy working with such great products too.
In your opinion, what makes a successful franchisee?
The franchisees I've met within the Bright & Beautiful network have all been lovely, but we're all different. There is no magic formula for what makes a successful franchisee. The desire and the drive to succeed are important - it does take commitment. Beyond that, however, I believe that there are many routes to the top of the mountain!
What advice would you give to someone thinking of buying their first franchise?
"Trust your instincts". I don't know how many times I've said or thought those words in the past year and they've seldom failed me.
I'd also say that if you decide to go for it, then just get on and do it. There is never a perfect time or a perfect way, so just get started and do the best you can.
Be open, honest and fair with everyone you deal with. If someone or something isn't working out for you, face up to it and fix it.
What are your plans for the future?
For now, it's more of the same. There's a huge amount of growth opportunity in my territory and the business model is scaleable.
I am very lucky to live in an old house with plenty of space for my current business requirements. Eventually, though, I will be looking for premises and adding more services to the business proposition. I'll also be looking to delegate some aspects of my current workload as the business grows.
I am happy to really commit to my business at the moment, but I am aware that there is the opportunity to build it up so that it can operate without as much input from me. There are exciting times ahead.
Would you do it again?
Definitely. I can honestly say that I have never regretted this decision.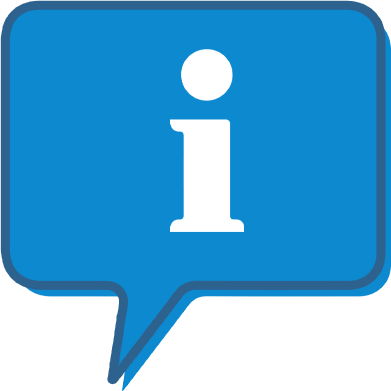 Interested and want to know more about Bright & Beautiful ?
The Bright & Beautiful profile outlines all aspects of their franchise opportunity and allows you to contact them for further information or to ask a question.