13-January-2021
Interview with Forbes Davidson of Subway, North East Scotland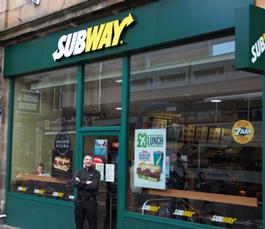 Franchisee: Forbes Davidson
Territory: North East Scotland (Perthshire, Dundee and Montrose)
Franchise: the SUBWAY® brand
Forbes Davidson is a successful SUBWAY® franchisee with three stores across North East Scotland in Perthshire, Dundee and Montrose. He is due to open his fourth store with the brand in Blairgowrie shortly, and has two further stores in development.
Why did you go down the franchise route? And why did you choose a Subway franchise?
Starting up a business is always a daunting prospect, no matter who you are or what you have done in the past. We went down the franchise route as it felt like less of a risk, almost like a safety net if things went wrong – you know there is someone there that will be able to help. It felt like we were going into the unknown but someone was holding our hand and although any business takes a lot of hard work and commitment, the product was a proven one.
We chose the SUBWAY® brand because we saw how well the franchise was doing in other areas and how good the product was. Prior to exploring the franchise route, I had been trying to secure an independent sandwich shop which fell through at the last minute. This promoted my business partner and I to seriously explore a franchise as an option and decided on investing in the SUBWAY® franchise.

What did you do before taking up a franchise?
I had many jobs before becoming a SUBWAY® franchisee – I was never settled in any other job, I always knew in the back of my mind I would have my own business. During my time at university I worked in a hotel, which enabled me to develop customer service skills, after which I went on to work in a call centre and took on a few other roles including removal man, shop assistant, forestry work and chalet boy.
I always felt that I was best suited for the hospitality industry and the experience gained through my previous jobs put together were the best training I could have had for becoming a franchisee.

How did you raise the finance?
I was really fortunate to have inherited money from my aunt. It wasn't a huge sum, but enough to put a deposit on a flat and the rest was saved and invested. After five years I had enough together with my business partner to invest in a SUBWAY® franchise.

What training and support did you receive initially and ongoing?
When I became a SUBWAY® franchisee, my business partner and I travelled to America for two weeks training. We had a week of work experience in a store and the rest of the time we were put through our paces at the 'SUBWAY® University' - of which I have a diploma. The training was fantastic, giving insight into stock reporting and the till system – it was invaluable; I remember it to this day.
When we opened our first store in August 2008, we had a member of the head office team work with us for the first week, which was a huge help and support. We don't need the ongoing support as much now as my team and I are very experienced, however we do receive evaluations from our local Development Agent office once a month, which is a good way of keeping us all on our toes. We're also able to organise training days for staff, so there is always ongoing support if we need it.
What is a typical day for you as a Subway franchisee?
As the business has grown, my daily routine has changed. In the early days, I was in the store six or seven days a week, sometimes working up to 100 hours per week, but that's just what you have to do - that was me learning my trade. When I opened further stores, I realised I couldn't be in two places at once, but the more time I was able to spend in them, the better they would run.
My brother now acts as Area Manager and he is my eyes on the ground, as I tend to spend more time in the office. I do however, try to phone the stores everyday and pop in as often as possible. I now project manage my new store openings - and I am currently stripping out my new premises ready for a re-fit, so a typical day for me now is very different from what it was a couple of years ago.

What challenges have you faced?
Staff and equipment are always the biggest challenge; everything is great until one of them stops working! I've learnt that getting the right staff is essential, but keeping the good ones is even harder. I always try and have a say in who we employ - they are the face of our business.

Has becoming a Subway franchisee changed your life, if so how?
Absolutely, it's not a career; it's a way of life! This was hard in the first few years, it's like having a baby - it needed constant attention especially as the stores are open seven days a week from 7am-10pm. I am used to it now and I have a lot more help from Area and Store Managers to deal with any issues, but I am still on call 24/7.

What marketing/promotional tools do you use to grow your franchise?
As part of the national SUBWAY® franchise system, we are governed a lot by our national promotions, which definitely helps when it comes to brand consistency. We are however, encouraged to do our own promotions - I find that deals for school children work well and gives a steady stream of business during the week.
I'm also on the committee for the SUBWAY® brand's local advertising board, so I get to have a say when it comes to our local marketing promotions. Voucher books have worked well for us, as well as a good mix of radio, television and print advertising. Social media sites are very valuable marketing tools nowadays too.

What differentiates your franchise from the competition?
I thoroughly believe we have the best product on the market - when a Sub is made properly, it is hard to beat. The product is made to order fresh in front of the customer with a wide variety of ingredients that they can choose from. Choice really helps to set us apart from the competition.

In your opinion, what makes a successful franchisee?
A successful franchisee is someone who is willing to make sacrifices - a hard working individual who can put in the hours. They have to be willing to get to know their business inside and out - once this has been achieved and with the right employees in place, they can go on to grow the business.
The single most important factor in our franchise is the staff - they must have good training from day one. We are always training our staff - this is and always will be an ongoing process.

What advice would you give to someone thinking of buying their first franchise?
If you believe in the product, then go for it - but only if you 100% believe it. It is very hard to make a success of something you don't truly believe in.
I'd also say choose the right staff - they tell the story of your business and if you or your staff are doing something wrong, it should be fixed straight away before it becomes a problem.

What are your plans for the future?
We are currently fitting out our fourth store in my hometown of Blairgowrie and we have plans for a further two stores. Once these are up and running, I think I would like to try my hand at something else, not a franchise, maybe something of my own, but we'll see!

Would you do it again?
If I was to start all over again with no business knowledge, yes I definitely would do it again - I wish I had done it earlier than I did. You don't need to have lots of qualifications to be successful in business; you just have to be a grafter with lots of common sense.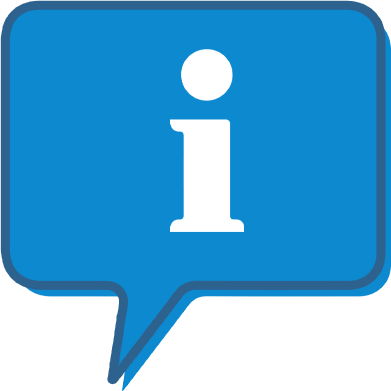 Interested and want to know more about Subway ?
The Subway profile outlines all aspects of their franchise opportunity and allows you to contact them for further information or to ask a question.