13-January-2021
Hear from SUBWAY® franchisees Jill Rowlands & Chris Murphy, Merseyside and Cheshire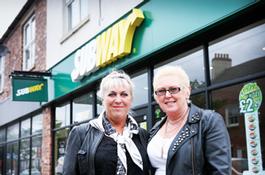 Jill Rowlands and Chris Murphy are successful franchisees for the SUBWAY® brand. Since taking the leap to open their first store in 2009, the duo's business has grown at a rapid pace, and they currently have five stores located in Merseyside and Cheshire, with ambitious plans to open further stores in the coming years.
Jill and Chris met in 2005 when they both worked at Barclays Bank in the Release Management team. Chris joined the company after many years working for the US Army where she undertook a variety of roles, while Jill had been with Barclays for over 30 years experiencing many varied and different customer service roles. After years of working together, the pair became good friends, and when the opportunity to leave the company became available, they both felt it was time to explore their entrepreneurial side.
Jill said: "When I left Barclays, I wanted to do something completely different and looked into various options, and thought franchising looked like a great option to start out on my own, while benefiting from the advantages of an established brand. I sent Chris a text one day asking if she wanted to do it with me, and she said yes. That's how it all began.
"We considered lots of types of business that we could go for from haulage to cakes, and then we thought about sandwiches. Chris took me to a local SUBWAY® store and that was it, I was sold. It was such a great concept – sandwiches made fresh in-front of you with lots of fresh ingredients, and knowing how the British like to queue, it seemed a perfect fit."
The duo went on to complete hands-on training in a SUBWAY® store, before flying off to SUBWAY® brand's headquarters in Milford, in the US, to obtain their diploma from the University of SUBWAY®. They were then fully qualified to open the doors to their first SUBWAY® store.
Launching the Subway franchise business
Chris recalls: "Opening our first store was a really steep learning curve. The knowledge we'd both gained through our previous jobs proved to be a real asset, and we were fortunate to takeover an existing SUBWAY® store that had already been open for a year, so had a good footing with the local community. We loved every minute of making the store our own.
"The local SUBWAY® Development Agent office was also a real asset during the opening of our first store. Knowing there was always someone available to speak to was brilliant. We never felt shut out, and it was very easy to get help or advice if we were stuck on something."
Jill said: "When we took over our second store in 2010, we were confident we knew what we were doing. Everything was almost second nature but I think it was our enthusiasm for the business that really drove us forward."
Over the years, Jill and Chris have each looked after separate areas of the business, with Jill overseeing operations/HR and Chris managing finance/IT. That was until Chris's daughter Lesley joined the business as Area Manager. Acting as their 'man on the ground', Lesley has taken the reins of the business, working closely with the store managers and completing regular store checks.
Chris said: "Lesley working for us has allowed Jill and I to take a bit of a step back from the day-to-day running of the stores. She's as invested in the business as we are, and will always be looking for ways to save us money and keep store managers on their toes with monthly checks."
The Benefits of being part of a franchise network
Jill and Chris also recognise the need to have a good team of people working in their stores, and have implemented measures to keep staff motivated and happy in their working environments.
Jill said: "Our store managers have been with us since day one. We keep them motivated with incentives such as end of year bonuses, but most importantly we work really hard on treating them well. If they enjoy where they work, they will do a good job for us. Happy staff makes a big difference and help to create a pleasant atmosphere in the stores."
Jill and Chris admit however, that staff has been their biggest challenge over the years, with a high volume of turnover.
Jill said: "The key challenge for us has been the volume of turnover of staff. We employ a large number of students as Sandwich Artists™, and so when they move away to pursue their full-time careers, we start the recruitment process all over again, which then requires new inductions and training."
Plans for the future
Jill and Chris are currently planning to open their sixth SUBWAY® store, which will also be their first non-traditional location, situated at a petrol service station– but they don't plan on stopping there.
Chris said: "Our sixth store will be a new experience for us being located at a petrol forecourt. All our other stores are on the high street, so is a great opportunity for us to learn something new again. After that, we always said our final goal is to own ten stores – so we hope to have a few more in us yet! It's all about the locations though - as long as we can find more locations with strong footfall and potential customer base, we'll stick to our business plan and open four more stores."
As the SUBWAY® brand continues to expand it is always looking for new franchisees to become part of its success story. There has never been a better time to start thinking about what new opportunities may be out there.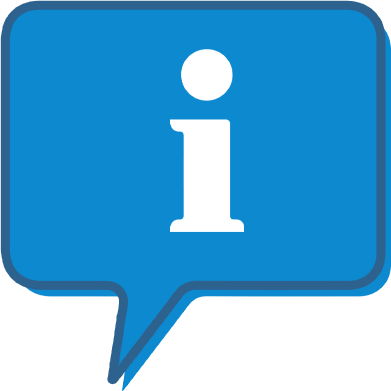 Interested and want to know more about Subway ?
The Subway profile outlines all aspects of their franchise opportunity and allows you to contact them for further information or to ask a question.