Posted:13-January-2021
Interview with Karl Temata of Greensleeves, Maidenhead
Name: Karl Temata
Location: Maidenhead
Franchise: Greensleeves
Why did you go down the franchise route? And why did you choose the Greensleeves franchise?
Choosing the Greensleeves franchise route had a number of benefits; we had the peace of mind in knowing that the Greensleeves system was already proven and successful. We also knew we could rely on continued support from head office as well as neighbouring franchises. Combined with these benefits we still had the freedom to run our franchise in our own manner without being locked into a rigid, inflexible system, this was of particular appeal to us.
What did you do before taking up a franchise?
Before establishing a Greensleeves franchise, I have spent the last 15 years playing professional Rugby league. Towards the end of my career I was a player/coach and also worked in a vineyard in the south of France while studying a degree in Horticulture.
How did you raise the finance?
In order to invest in the franchise business I arranged a business loan and used my savings.
What training and support did you receive initially and ongoing?
The initial meetings with Greensleeves answered a number of questions I had and outlined the full and ongoing training and support available. The training covered the entire operating process and the administration system. Ongoing training included additional help I needed such as extra accounts training. During my time as a franchisee I have also benefited from Greensleeves business partners who provided equipment support, parts and other administrative and marketing help and advice.
What is a typical day for you as a franchisee?
A typical day will always involve interaction with our customers, this is either in person, over the phone, email or social media. The emphasis is on excellence in customer service. Other major tasks include the comprehensive work involved in making our customers lawns green and lush. Day to day planning also involves planning the franchise schedule weeks or months ahead, visiting potential customers, and carrying out marketing activities.
What challenges have you faced?
The greatest challenge for me was the first month, as I had bought an existing franchise with a few hundred customers. This meant that I did not have the luxury of learning slowly and gradually building up the customer base. I was extremely busy from day one and it did seem a bit daunting on the busiest days. However like everything it did not take long to 'learn the ropes' and I had the benefit of a solid foundation of training from Greensleeves head office to get me through this challenging time.
Has becoming a Greensleeves franchisee changed your life, if so how?
Yes it certainly has, I came from a job where I was in a large team environment to one where I was in control, the boss, lawn operative, and office worker all at once. I now have my own business which is a big part of my life.
What marketing/promotional tools do you use to grow your franchise?
A range of marketing methods are used, both large and small. We find this range of tools allows us to reach a far wider range of people who are interested in lawn care. Marketing methods include: royal mail leaflets, garden centre magazines, social media, internet, website and competitions.
What differentiates your franchise from the competition?
The Greensleeves commitment to excellence in customer service is what I believe is the main difference between us and other franchisees in our industry. We give the customer what they want and often go beyond what is defined in our treatment. I often sum it up by saying 'we do what we say we will do' as so much is promised by businesses these days and seldom delivered.

In your opinion, what makes a successful Greensleeves franchisee?
Someone who is driven, organised, and self motivated. These qualities are important as ultimately you are responsible for the success or failure of your franchise.
What advice would you give to someone thinking of buying their first franchise?
I think it helps to have an interest in what you choose as initially a lot of time is going to be spent on the daily operating of the franchise as well as planning for the future. Having a similar or related background will also help, however training is always there for whatever franchise you choose. I would also recommend doing some actual time on the job to get a taste for what you are in for once you purchase a franchise, and to see if it is something you are going to enjoy doing.
What are your plans for the future?
My plans for the future is to expand the business, by creating a large team of great employees whilst continuing to provide an excellent lawn care service with the highest level of customer service possible.
Would you do it again?
Definitely, although it was a stressful and busy time when we first started the franchise, it did become easier. I now want every day to be busy, and I'm excited about what each day brings. It is quite motivating in itself when you see the difference we can make to people's lawns!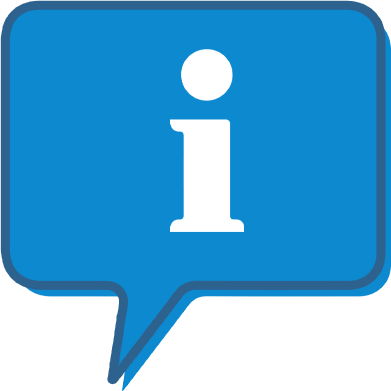 Interested and want to know more about Greensleeves Lawn Care?
The Greensleeves Lawn Care profile outlines all aspects of their franchise opportunity and allows you to contact them for further information or to ask a question.