Posted:13-January-2021
Bright & Beautiful: From redundancy to a life of achievements

Franchisee: Claire Pearson
Territory: Towcester
Franchise: Bright & Beautiful

Claire spent 14 years working in marketing communications for a number of finance, technology and education clients, organising events as far afield as Cape Town in South Africa. At the beginning of 2012 she was facing redundancy at the marketing agency she worked for. As a single mum Claire was struggling to find a job that would enable her to still have a well-paid career and work around her seven year old son Blaise. Then she decided to put her organisational talents to good use by launching a Bright and Beautiful in Towcester, where she has lived since Dec 2010

1. Why did you decide to go into franchising?
I knew redundancy was likely from the marketing agency I worked for and having spent the past 6 years working from home I knew the traditional office job was not something I would take to again easily. As a single mum of a 7 year old son I needed to find a way to ensure I could continue to support him financially, but also have time to spend with him. I decided to opt for the 'Franchise' route as although I felt I had the necessary enthusiasm and mindset to work for myself, I didn't necessarily have all the skills and therefore lacked confidence in making it happen by myself. I felt that by buying into a franchise I would benefit from a tried and trusted method.

2. Why did you choose Bright and Beautiful in particular?
I really liked the concept Bright & Beautiful offer to its clients and knew that if I really liked it others would too. I did look at a few other competitor companies, but this was more to satisfy myself that I had done so. From my initial telephone call to request a prospectus I liked the friendly, open and professional approach. From my meeting with Rachel Ray I knew that I already believed in the company ethos because the company not only cares about helping it's franchisees build a rewarding business, it also cares about the environment, its team members, the clients and providing an excellent service, as well as helping charitable causes.

3. What are the advantages to running a cleaning franchise?
The advantages of running a cleaning franchise are building a rewarding business. My team and I really care about our client's homes and enjoy the feeling of a job well done and clients being delighted with their clean, ordered and tidy homes.

4. Describe your typical working day
A typical working day would include an element of marketing, administration, checking in with the team, sales, recruitment and planning. Marketing can include networking meetings, Facebook, targeted leaflets etc. Administration could be book-keeping and payroll to requesting client feedback. Sales would be visiting potential clients and creating and following up quotes. I would speak to my team regularly or pop in to see them at a client's home giving me the opportunity to quality check. Planning would help to identify when new team members would be required, booking in team meetings, where marketing activity should take place and keeping an eye on the business as a whole.

5. What are your plans for the future?
My plans for the future include building a solid client base and to become the best known eco-friendly domestic cleaning company in the area:-known for excellent levels of service and standards.

6. Has being a woman presented any challenges to running a business?
I don't believe being a woman has hindered me or presented any challenges.

7. How do you fit work around your family life? Do you find that you have a good work/life balance?
I am able to run my business during the day whilst my son is at school with only a few calls on my time during the evening. In this way I am still able to take my son to school in the morning and collect him at the end of the school day. I would say this certainly allows me to enjoy a good work/life balance.

8. Did you have any preconceptions about franchising (i.e. a male dominated industry) before you went into it? Did this put you off in any way?
I really had no preconceptions about franchising.

9. How much support do you get from a) your franchisor and b) your partner (if have one) in running your business? Does your partner help with bringing up the children, domestic chores around the house, etc.?
I receive a fantastic level of support from Bright & Beautiful as a franchisor. I know I can telephone them with any question or concern, or to help celebrate an achievement. I also know the Franchisor is always thinking ahead to help franchisees in building their businesses. As a single mum I have no real help at home but can always call on my Mum if I need help. Friends and family have been very supportive of my decision to go into the franchise and enjoy hearing about its growth.

10.What qualities do you feel are important in order to achieve success as a franchisee?
Qualities I feel are important to achieve success is predominantly the desire to succeed, however a belief in your service is equally important. I also believe that attention to detail, and caring about your clients, your team and the service you are providing will also help a franchisee achieve success.

11) What has been your greatest achievement since taking on a franchise?
My time as a franchisee has been filled with lots of little achievements since I began; my first quote, my first sale, standing back from the team, growing my client base and the need for a second team, recruiting and training team members. Managing and achieving sustained growth of my business whilst caring for my young son.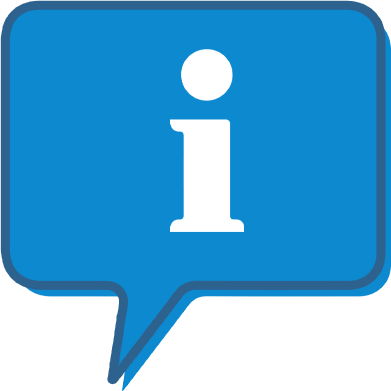 Interested and want to know more about Bright & Beautiful ?
The Bright & Beautiful profile outlines all aspects of their franchise opportunity and allows you to contact them for further information or to ask a question.