13-January-2021
Exclusive interview: "I have built a thriving business thanks to Driver Hire"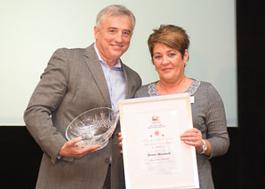 Name: Diane Maxwell
Location: Belfast
Franchise: Driver Hire Nationwide
Why did you go down the franchise route? And why did you choose your franchise?
I was really lucky when it came to becoming a Driver Hire franchisee as I'd already worked within the business for 6 years, having started as a sales consultant working for the previous franchisee. I love what I do and when the opportunity to buy the business and become my boss came along I jumped at the chance. Every day is different and the thanks we get for providing great customer service is so rewarding.
What did you do before taking up a Driver Hire franchise?
Before joining Driver Hire I worked in a customer service role for a company called STL who are one of Ireland's premier logistics companies. I've found that the people skills I picked up there have really transferred well into running and managing my Driver Hire franchise.
How did you raise the finance?
I was lucky enough to be able to buy my franchise on a gradual basis. When the previous franchisee moved on from Driver Hire the franchisor took over and I became the office manager.
Impressed with my skills I was then offered the opportunity to buy 49% of the business with a loan from Driver Hire. Naturally I wanted to eventually buy the franchise outright and was able to do this with the combination of a new loan from Driver Hire and a member of my family who was able to help.
What training and support did you receive initially and ongoing?
The support I received from Driver Hire in the early days was fantastic. Although I knew the business well, there were certain aspects of it that were unfamiliar. The new franchisee and staff two week Foundation Training course really helped to complete my understanding.
My Area Development Manager was also pivotal in helping me to look at ways of increasing our revenue with existing and lapsed customers.
There was also lots of hands-on support to help me target our sales activity effectively using the various campaigns created by the Marketing team, and help with aspects of Driver Hire's internal client management system that I hadn't used as an employee.
Driver Hire has helped me immensely and I've learnt a lot doing the job. Sometimes I've had to learn the hard way. But I've loved every minute of it and, of course, the financial rewards are very welcome.
What challenges have you faced?
In some ways, every day is a challenge! Our business is fast moving and operates 24/7, 365 days a year. That means either myself or a member of staff - working on a rota basis - are always on call to pick up the phone. Even if that's at 3am to answer a call from a customer who desperately need a driver for their vehicle. I also think that with any business owner the challenges you face are a personal thing and are dependent on your own knowledge base and skill set.
For me I found the finance side challenging at times. Being part of a franchised network is a great way to keep learning and plug those gaps. And as I've said before the rewards are a massive compensation and help to keep me and the team motivated.
Has becoming a Driver Hire franchisee changed your life, if so how?
Looking back I couldn't possibly have envisaged where I am today. I was very much an employee and had never seen myself as a leader. Whilst running my own franchise I've learnt a lot about business but also a lot about my own skills and drive to succeed.
What marketing/promotional tools do you use to grow your franchise?
Driver Hire has a fantastic marketing and design team that are continually creating quality campaigns, literature and promotional items. We also have our own mini website which is part of Driver Hire's main site and a HTML email tool, so we're able to target our customers and candidates on a regular basis both offline and online.
What differentiates your franchise from the competition?
In recruitment providing a high level of customer service is key and working under the Driver Hire brand, which is known within the industry as a leading provider of logistics staff, is certainly a great starting point.
Here at Belfast we also strive to continually look at ways at taking best practice one step further, and my team ensures that we always take a full customer brief so we can fully inform our candidates of what's expected. To help with this we've created a 'Get closer to our customers' and a 'Candidate communications' policy.
In your opinion, what makes a successful franchisee?
Simply hard work, determination and commitment.
What advice would you give to someone thinking of buying their first franchise?
Investigate the market thoroughly. Is there a need for the product and is the franchise brand an established and secure investment? Also check out the support and training you are going to get from the franchisor - ask other franchisees whether it was delivered as promised.
What are your plans for the future?
My aim for the future is to grow and develop the business. To help with this we've recently launched a non-driving recruitment service so we can target businesses in our area that we wouldn't usually approach.
Would you do it again?
Yes, definitely. It was an excellent opportunity for me and I've thrived under the challenge. It has been a long journey, but it's certainly paid off and I'm looking forward to growing the business even further.
To immediately download our FREE and non-obligatory franchise prospectus, click here.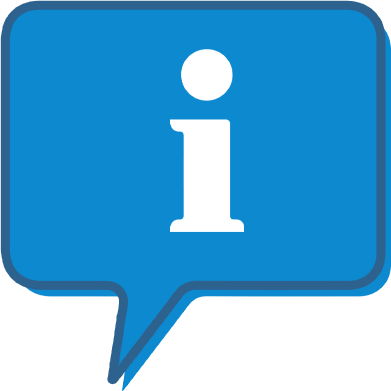 Interested and want to know more about Driver Hire?
The Driver Hire profile outlines all aspects of their franchise opportunity and allows you to contact them for further information or to ask a question.