13-January-2021
Taking control with Pack & Send franchise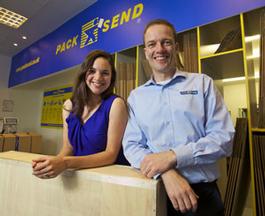 Name: Phil & Katie Diacon
Location: Bristol
Franchise: Pack & Send

Outline why you both chose to launch a franchise and what was it about the Pack & Send opportunity that appealed so much?
After being in the Armed Forces, starting a franchise business was a quick and easy solution to self-employment. We chose Pack & Send because it is a tried and proved system, it was new to the market, and there were great opportunities to get more involved with building awareness of the brand. In the current economic climate and market, we recognised that there was a fantastic potential for growth in the UK.
Our decision to launch a franchise business with Pack & Send was based primarily on the potential of growth in the UK - we were keen to take control in various parts of the franchise system and therefore we did not want to invest in a mature franchise business where you had to fit into the gaps that already exist.
In terms of research, we then began our due diligence which took a few months. Pack & Send highly recommended that we spoke to existing franchisees, and they encouraged us to speak to those we wanted to and as such, they were obviously transparent and extremely confident in the training and support they provided.
What did you do before taking up your Pack & Send franchise?
Before becoming Pack & Send franchisees we were a pilot and engineer in the Armed Forces.
How did you raise the finance?
We raised the necessary finance for this franchise mostly from our own private funds but a small percentage came from the bank.
What training and support did you receive initially and ongoing?
Pack & Send have an excellent training programme which teaches you about the freight industry, how to run the store and how to pack the items. We feel that they are always available to answer queries and they were greatly supportive throughout the entire start-up process and ever since. They even help out in the store throughout the year.
What we believe Pack & Send provides is very positive and encouraging support - you receive a tried and tested franchise model that you have to follow in order to make the business work. Importantly, the Pack & Send support team have great 'know-how' and they give you their full attention and support when you show the same level of committment to the brand. One of the key decisive factors for us was that we felt that we could do business with these people as they share our own values.
What is a typical day for you as a Pack & Send franchisee?
On a typical day our employees open up at 0830 and we start tracking the parcels in the system. We consistently receive calls and enquiries throughout the day which we handle while packing other items to ensure they leave on time. On top of this, there are always collections to make and meetings with companies throughout Bristol to discuss their needs and requirements. The team finally finish around 1730 – satisfied with a productive day and generally fairly tired!
What challenges have you faced?
When we have extremely busy we have to plan ahead, however, our biggest challenges are found in the recruitment of staff. It is quite a juggling act to balance HR issues with all other aspects of business.
Has becoming a Pack & Send franchisee changed your life, if so how?
We are still in the early stages of our business and are still growing steadily but we definitely have more flexibility in our life and aren't under constant threat of visiting a sandy country which puts out mind at ease.
What advice would you give to someone thinking of buying their first franchise?
We would recommend that you thoroughly research the franchise, the market, and the franchisor. It is worth remembering that meetings are an opportunity to interview them as much as an chance for them to question you. It is important to feel that you are able to work with them to make the franchise business successful. Also, it is necessary to have fairly conservative estimates in regards to your financial planning figures before any commitment is made.
What are your plans for the future?
We are looking to grow the business at a steady rate and to recruit another employee which will allow us to have even more flexibility so as to work on growing the franchise further. We are even considering launching another store too.
Would you do it again?
Absolutely!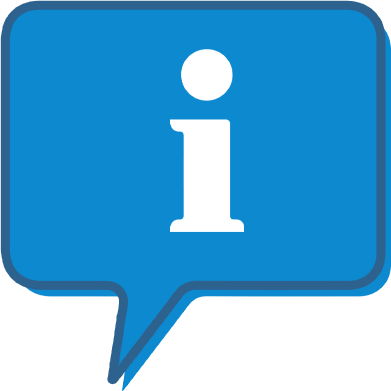 Interested and want to know more about PACK & SEND?
The PACK & SEND profile outlines all aspects of their franchise opportunity and allows you to contact them for further information or to ask a question.