Why selecting a specialist franchise accountant might be the best decision you make…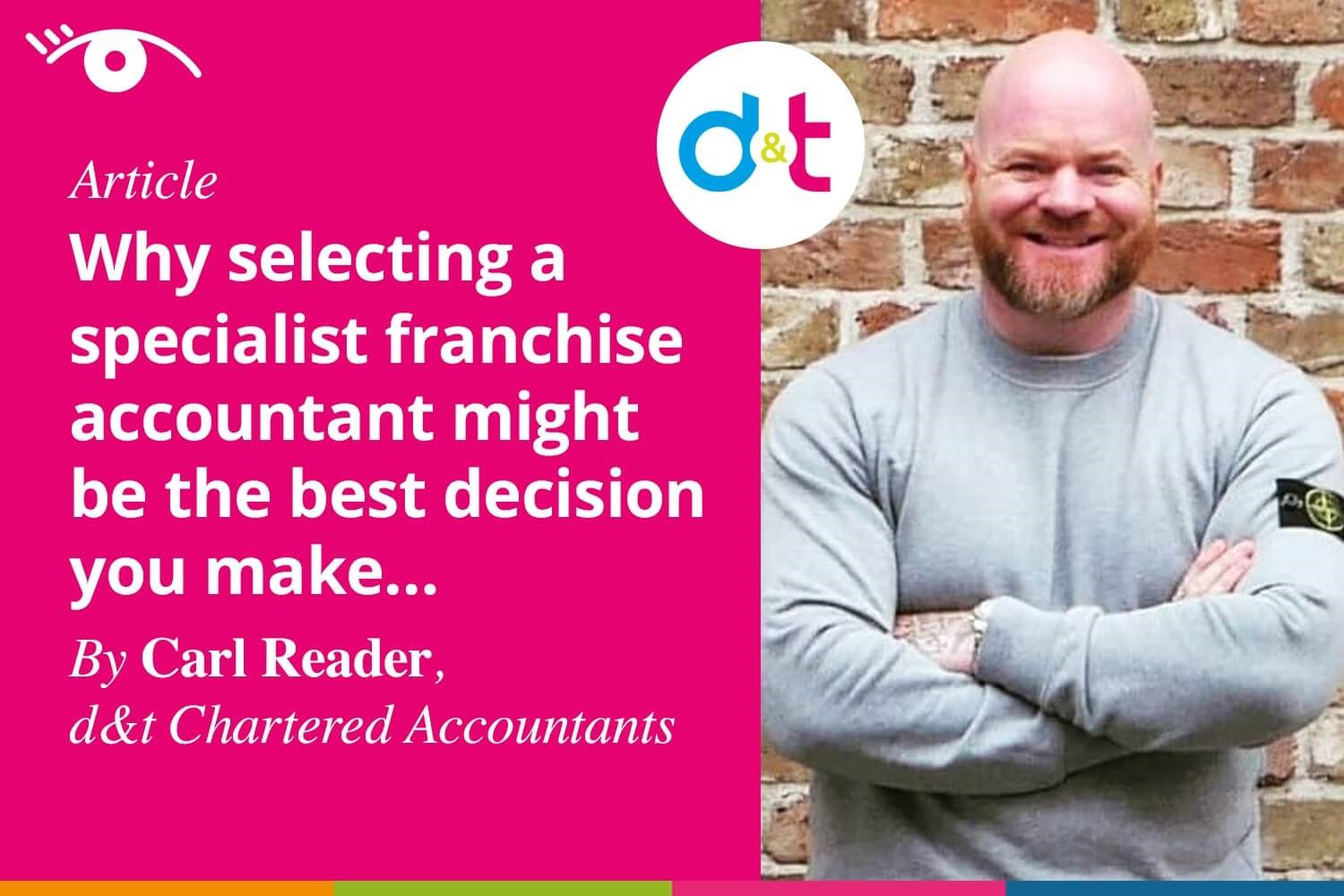 Like many situations in life, when you're starting a franchise, it's all about the people around you. Having the right team to support your franchise can be the make or break. So when you make the decision to start a franchise, some of the most influential choices you make are the people you choose for your professional support network.
When it comes to finding professional suppliers, it really can make a world of difference to choose the ones who specialise in franchising. The deep knowledge, experience and expertise franchise specialists can offer, alongside their understanding of the franchise world, has huge benefits.
This is especially true when you're first setting up your franchise. For example, lawyers who have experience with franchise brands will understand the complexities and uniqueness of a franchise agreement, and know exactly what to look out for. When looking for funding, the banks with a franchise department will understand the difference between investing in a franchise, compared to going it alone.
Deciding on a franchise accountant is even more important, especially as they will probably partner with you in your new venture for a long time. But how do you choose, and how can a franchise accountant help your business flourish? Here are our top 4 features to look out for when choosing a franchise accountant.
Unmatched knowledge on franchising
It's no surprise that the first thing to look for is the knowledge and experience an accountant has in the world of franchising. However, it is important to also understand why this is key. Starting a franchise has many similarities to starting a stand-alone business. However, it is the difference between starting a franchise and starting a stand-alone business that can make it challenging when it comes to accountancy.
Let's look at just one example: VAT at franchise set-up. Not only is it key to handle the VAT on the initial franchise fee in the correct way, but the franchise accountants will also know exactly when it's best to register to claim back the VAT on the set-up costs. This isn't something the average accountant comes across on a regular basis, but could make a big difference to your pocket.
Understanding your brand
Being able to understand your business and industry is one thing, but having a deep understanding of the business model and the actual franchise - even before you start trading – is something else. A franchise accountant has many benefits here - they would already know the ins and outs of how everything is done, what chart of accounts to use, how to categorize items on your accounting software, and even any pitfalls previous franchisees may have come across. They can help you avoid these, so you have a smooth start to running the business.
Helping you to keep compliant
As a franchisee, you are responsible for complying with the franchise agreement and the operations manual. An accountant who understands franchising will know the importance of this and can help make sure you meet your obligations. One of these is reporting your accounts correctly to the franchisor and following the correct chart of accounts to enable this. There is a whole host of important information to get your head around in the first year, so having an accountant to help with part of that can really help take some of the stress away.
Cashflow is key
In the early days of buying a franchise, and indeed in any growth stages, keeping a good eye on the cashflow of the business is key to success. Often stand-alone businesses may not have many staff or a large premises straight away, however a franchise business will often hit the ground running with large initial costs. A franchise accountant knows this, and can not only help keep an eye on cashflow but also run forecasts to help to see where the business is heading. This is key to make sure you can meet your obligations whilst staying afloat.
These are just some of the ways a franchise specialist accountant can help new franchise businesses. Having the right people around you really can make all the difference to the success of a business.
Author: Carl Reader, d&t Chartered Accountants.
Carl Reader is chairman at multi-award winning franchise accounting firm d&t and author of The Franchising Handbook. ?He has previously served as Affiliate Chair and Board Member at the British Franchise Association. Carl has spoken to global franchising audiences about best practice in franchising, and has worked with countless household name brands.
If you have any franchise accountancy questions, please contact jemma.tonge@team-dt.com / 01793 741600