Buying an under-performing franchise - can you turn it around?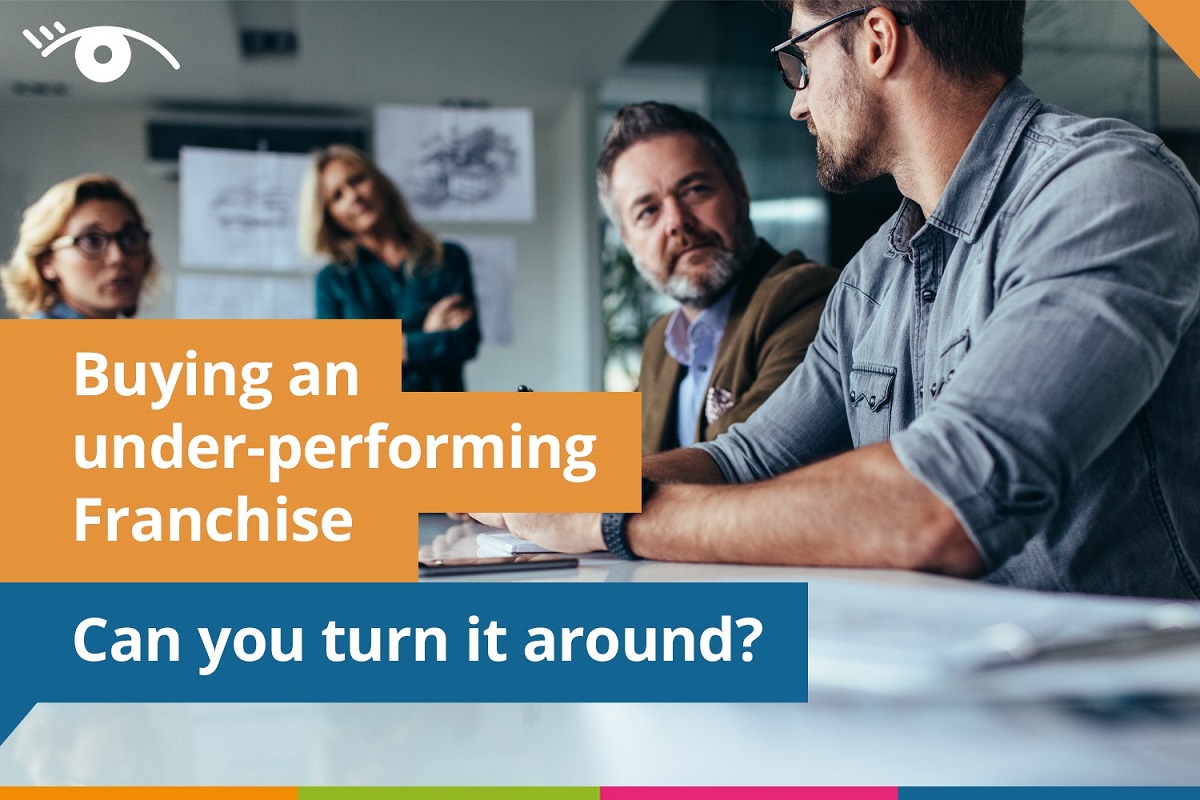 When looking to buy an existing franchise, there are two types of businesses for sale – those businesses which are successful and those which are under-performing. However, whilst a performing franchise will bring with it many benefits, and probably a hefty selling price, you shouldn't be quick to rule out a franchise that hasn't been operating successfully or even one that has been losing money.
To reduce the risk associated with buying an under-performing franchise business, you need to firstly identify why the business is struggling, is it franchisee negligence or external factors that are out of the current owners control, and ultimately, can it be turned around to be sustainable long term.
Identify potential reasons for business failure and under-performance
"If you are looking to buy a franchise that was previously unsuccessful, take time to research the wider organisation, its growth track record, what support is offered and its ethos and culture. A good franchise business will provide a platform to enable its franchisees to build and scale their businesses and will have fostered a positive community that is supportive, people driven and all in all successful on a wider level. If this is the case it may very well be that the reason the individual franchise was unsuccessful is down to it not being the right fit for the current owner, whether that be skillset or the level of commitment being put into growing the business and servicing its customers."


Steve Byrne, CEO, Travel Counsellors
Firstly, identify what the motivation is for the owner to sell now? Are they looking to retire or maybe relocate and happy to take what the business is worth? Or the franchisee may have had a change in personal circumstance such as ill health, or that of a close family member, which would also affect their ability to run the business.
" Our previous Swindon franchisee Danielle couldn't focus on her branch and she eventually had to leave to become her son's full-time carer. The business was put up for sale. It was taken over by Andrew Saye (who had previously lived and worked with lions in Africa). He is only 6 months in but earning £2,000 per month, so he is really turning the branch into a success story! He's had to make tough changes and faced some challenges, but he is doing a fantatsic job and we're really proud of him."


Joanne White, Director, We Love Pets
They could be escaping employee issues or maybe fed up with long hours with little rewards. It may be that they are aware of forthcoming changes that could impact their business, if this is the case you need to find out more.
The biggest indicator of success is financial performance. Ask to see the company's business accounts for the past few years. Look at any trends i.e. peaks and dips and identify the reasons for these. Is it a seasonal business? Does the business rely on the presence of the owner and dip when the owner is absent? Has other businesses opening affected activity for you?
Find out more about the employees (if the business employs staff). Are the staff happy? Do they need retrained? Could a new owner change staff morale in the business? Would the staff stay if asked?
If location is crucial for the success of the business, you need to make sure you identify any proposed changes to - continuation of the lease agreement, new competition, any planning permissions submitted to the council that could impact the business further or planned road works that could have a negative impact on the business.
It is worthwhile asking the franchisee point blank if they know of anything that hasn't been disclosed that could hinder the future potential of the business. It is also worth seeking legal advice as they may be able to include any responses in the legal purchase agreement.
It is also vital that you understand the business model and investigate the franchisor, treat the research as if you are looking to open a new unit from scratch. It will also give you further ammunition for asking the franchisee the right questions, and the franchisor should also be able to confirm from their responses if the seller is giving you accurate information.
"Thorough research is the key to unearthing why the business hasn't performed. You should find out why the current owner thinks this is, and does that match the one the Franchisor has offered? Has the database been fully exploited in the area? Is there demand for the product or service offered? What's the current reputation of the business? If poor, can it be recovered? The answers can highlight a real opportunity. There are savings to be made when buying a poor performing business. Set up costs can be negotiated and the Franchisor may, in certain circumstances, be willing to support your purchase if they believe you can turn the business round. It should be remembered however, that establishing any business takes time, effort and investment. If the business you are looking at is in a location you want to trade in, is a business you can see yourself being successful in and the reasons why that business hasn't performed to plan to date is plausible then, you may just have found a real gem in a resale."


Mark Holland, Bodystreet Franchisor
Franchisee negligence
You may find that a big reason for the business underperforming is simply down to the franchisee and the fact the business may not be right for them. Picking the wrong business and having to do work you don't like doing day in and day out can be daunting and demotivating. This can lead to stage where you are stuck in a rut and resent having to turn up for work each day. This would have a massive impact on the business.
But the good news for the buyer is that the fortunes of the business could be turned around. You do however need to ensure yourself that that the business is RIGHT for you; doing your research into the franchise company and speaking to other franchisees will help you to determine this.
And if you believe you can make the business a success, a major benefit of an under-performing franchise is that you should be able to get the business for a good price; you should only pay a nominal sum or a price that reflects the values of the assets being transferred. And if you are not getting offered a good price but are very keen on the business model, you can always go to the franchisor to discuss buying a new franchise business direct from them.
"As a brand we have only had 2 clinics where the initial owners failed to establish the model successfully. In both cases, another of our franchise partners picked up the business for a modest price and proceeded to implement the model and turn the business around. If the core business model of the franchise is proven and being delivered across multiple territories then the odd failing franchise is usually caused by local implementation problems and this has indeed been our experience. Such businesses present a great opportunity for a new owner to grab a bargain and then, in conjunction with the franchisor, to 'tweak the dials' and turn it around quite quickly. In both of our cases, the businesses turned round very quickly once they were under new ownership and new management. The franchisor needs to be careful with their choice of franchise partner when handling a failing business; the challenge is not for everyone."


Mark Witter, Founding Director of Window to the Womb
Turning the business around
So, equipped with all this information, you need to now ask yourself, would a change in ownership fix any problems you have identified? Knowledge is power and so the more information you can gather will help you to answer this.
"Initially I was worried and concerned about buying a failing and non-profitable franchise, however 2 years later I have now tripled the turn-over and it is generating significant profits each month. It goes to show that you shouldn't judge a book by its cover!"


Mark Sadleir, Window to the Womb franchisee & Winner of the BFA HSBC Multi Franchise Award
So how do you help the business to be a success?
"We felt that the previous business owners had lost a bit of the love so we used the energy and enthusiasm we had after taking over the business to say "yes!" as much as possible. We tried to take advantage of any opportunities that came our way be that marketing, PR, events, new customers etc to see where that took us. We also spoke to as many of our existing customers as we could and took the customer service up a level. It was hard work but resulted in the business growing far more than we'd initially predicted as new customers came on and existing customers stayed with us."


Jo & Phil Limb, Riverford franchisees North Devon
"Under'performing, regressing, negatively trending or simply running out of cash are some of the words used for what essentially describes a franchise that will at some stage hit the buffers. Having seen heads go down and the energy come out of a franchisee on relatively small issues, the franchisor can put an arm around the shoulder and tell you "there, there it will all be OK" or give you kick up the backside and remind you that the most unforgiving critic will be the wife or husband who is now trying to make ends meet! Nobody wants to fail but it's amazing how many times people fail to spend their time doing what is needed to survive like go out and do the basics like selling. It's strange how many times you hear that those who are luckiest are those that work hardest."


Michael Graham, Chemex MD
"Talk to everyone involved in the business and use this as a chance to show how great you can make the school when you take on board their feedback. We really didn't change very many things but what we did do is make the culture very positive and try to lead by example. We are very proud that the ethos and general atmosphere at Razzamataz Sutton Coldfield is warm, welcoming and we have instilled a belief in all our students that they can achieve with the right mind-set and hard work."


Nick Furlong, Razzamataz franchisee, Sutton Coldfield
Make sure you have sufficient working capital – lack of funds to keep the business is running is a major reason for business failure.
Change the proposition of the business – if whatever the current franchisee is doing isn't working, then you need to look at how the business is positioned and promoted to the community. What can be changed to make it a more attractive offering to customers? Do you need to undertake additional marketing? Or more appropriate marketing for your target market?
Meet your customers – restore their faith in the brand and let them know that you are committed to the business and making it an integral part of the local community. Market the business like crazy!
Reconnect with the franchisor – most failing franchises don't reach out to their franchisor for help until it is too late. Franchisors are there to support you and by reconnecting with them, you can form a new relationship that starts of positively from day one.
Be prepared to work hard – as obvious as it sounds, some franchisees may enter a franchise relationship not understanding their role in the business and the fact you need to be prepared to put in as many hours as required. This is your business, no one else will be as committed as you.
Better staffing choices – as mentioned earlier in the article, staffing issues can hinder the success of a business and so bringing in your own staff could combat this. Staff recruitment and training can be a worthwhile investment in the long run; cutting corners will only incur costs later. Also, reconnect with any staff you are retaining, let them know your plans.
Plan, plan and plan some more! – the existing franchisee may lack planning skills and could have been firefighting problems as they arose. Adequate planning and a comprehensive business plan can help you to combat many issues as well as giving you clear focus for the running of your business.
"Once the sale of a franchise has taken place, a new franchisee would be expected to drive the business forward as they are more likely to have new energy, new ambitions and new financial targets. New franchisees will also tend to have a higher level of fear (a great driver); selling franchisees have a higher level of apathy (great limiter). The new franchisee will listen more intently to the franchisor and implement more of the key activity required to grow the business than the outgoing franchisee. New franchisees tend to grow the business they have taken over because they tend to be more focused, more driven, more ambitions and more compliant to the system."


Nigel Toplis, MD of the Bardon Group
Any necessary changes you are making should be implemented before opening your doors for business. This lets your customers know you are serious about making it work and learning from the mistakes of the previous owner.
So, if you are willing to do the research into the failings of the business and happy to put in the effort required to turn the business around, buying an underperforming franchise could be a great business opportunity for you.
'An underperforming franchise offers a fantastic opportunity to buy a business at a good price with huge potential for growth. Sometimes very simple and small changes can make a large impact and of course great kudos to you for turning around a declining business. A business can fall into this bracket having been owned for a long time by the same person; change is difficult for some and a fresh pair of eyes and energy can be exactly what that business needs. There is also the occasion when owners don't wish to continue to re-invest in a business, perhaps if they are nearing retirement so a different set of priorities are in play. Looking backwards at accounts rather than forwards to the potential is what often people make the mistake of doing. The beauty of a franchise business is that it's a tried and tested model – so the opportunity to buy one in decline is actually a great find and one that should be snapped up rather than feared'.


Tracey Ball Franchise Recruitment Manager Metro Rod
Case studies of franchisees who bought a struggling franchise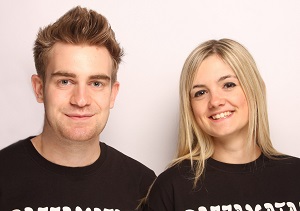 Nick Furlong and Gemma Hextall, Razzamataz Sutton Coldfield
You many think you have to buy a franchise and build up from nothing but that's not always the case. Some people opt to purchase an established franchise business and focus their energies on improving where the previous owners left off.
Nick Furlong and Gemma Hextall bought Razzamataz Sutton Coldfield in June 2015. At the time of purchase, the school had just 38 students and now has grown to an astonishing 228 students in just over two years.
"It was my dream to own my own theatre school ever since I was in primary school," says Nick. "When we heard about the opportunity to buy Razzamataz Sutton Coldfield we decided to just go for it. It was never our intention to buy a re-sale franchise but it came up at the right time for us and we knew the school had huge potential."
One of the first things Nick and Gemma did when taking over was to build relationships between themselves and the staff and customers who were already at the school as Nick explains: "We were really keen to show the staff and customers that we were willing to listen to their ideas and take on board any feedback. We listened to their concerns about having new owners and made a huge effort to take the time for them to get to know, like and trust us."
Although Nick and Gemma were quick to spot the growth potential that Razzamataz Sutton Coldfield had, even they have been surprised about how quickly their business has blossomed. "We knew we could build a vibrant theatre school with lots of students but the speed in which it has happened has really surprised us," adds Nick. "Being part of an established franchise with all the power of the brand that is behind us has really propelled our growth. As well as our local marketing, we have the support of the national brand with a wonderful website and strong google and social media campaigns. This is something that we could not do as individuals and certainly not in the same time frame."
Whether you are buying an existing Razzamataz Theatre School or a brand new franchise, the training you will receive will enable you to be a confident owner of a performing arts school. Every aspect will be covered from PR & Marketing, through to the latest in child legislation and practical info on how to lead your team and manage behaviour in class.
For Nick and Gemma, the direction that the school is taking is enabling them to be able to embrace every aspect of Razzamataz. "We currently have a Tuesday PM school, a Saturday AM school and in 2018, we will expanding to a Saturday PM school too," says Nick. "We have lots of opportunities within the school and are also getting involved with the large-scale events that Razzamataz Head Office is offering including performing at the Indigo, 02 in London. We also actively raise money for the Razzamataz charity Future Fund and were extremely proud to have one of our students receive a scholarship from the Future Fund to attend performing arts college. Last year we raised some money through participating in Wolf Run, a very muddy obstacle course. We loved it so much that we are back this year with a team double the size!"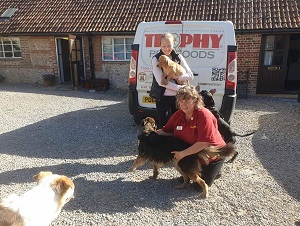 Marion Clemens, Trophy Pet Foods Wessex
"I purchased Trophy pet foods Wessex in October 2016. The previous owner had run the franchise for 10 years but had been struggling in 2015/6 due to sudden ill health. The net profit was £7,600 for his last trading year with approximately 125 active customers. As with all Trophy franchise areas, the household numbers were very generous and so the trading figures did not reflect the possibilities.
When I began my franchise business, I attended a 2-week training course which gave me confidence in product knowledge as well as how to approach people on walks, knock doors and promote the business at shows.
I was running the business alone and could only do canvassing one day a week at around 4pm for just 30 minutes before the light disappeared. I did however find Saturday mornings useful in the Winter months for canvassing but again only for a short window as people were getting ready to go out. That may all sound negative, but it meant I could hone my skills at a rate I could deal with and still manage with the day to day running of the business.
By Spring 2017 I was confident in canvasing but then had to think about how I would deal with the Summer shows. The previous owner didn't have a gazebo and after our first show in May I was fully aware that we needed to purchase a gazebo as without it we looked like a car boot sale, which didn't reflect the quality of our product. Possibly another reason why the business was failing when we purchased it.
Gazebo purchased and we were being accepted and approached at shows. Everything progressed wonderfully and in September 2018 we hit the 250 active customers mark. The growth of your franchise will always reflect the time you can put into it. The figures show that I was averaging 5.6 new customers per month. However, there is customer retention to consider; dogs die, customers move, dogs rehomed etc, so I would estimate an average of 9 new customers each month. This was achieved with 4 shows each Summer, one evening per week of canvassing and talking to anyone who will listen about the quality of the food and how cost-effective it is. There are also recommendations but looking at my figures the biggest percentage of my customer base has come from just talking to people. I wear my Trophy branded T shirt and badge whenever possible; it's a talking point!
It's important that a franchise business not only pays the bills but also fits with how you want to work it. If you are happy with growth then relax and keep it topped up, if you need to earn more go out and get it.
If you are thinking about purchasing a failing franchise look at the area, talk to the current owner and find out what they tried, what failed and what succeeded. Then think about your ideas of promotion. Take into account the current franchisees health, time available, commitments etc that might have kept them away from promoting the business and, dare I say it, their general manner.
Being approachable, knowledgeable about your product and upbeat is a must. Being the greatest salesperson of current era isn't important. You learn as you go and get out what you put in."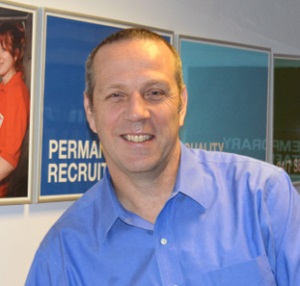 Ed Pockney, Driver Hire Uxbridge
Ed Pockney bought Driver Hire Uxbridge in November 2014. At the time, it was 95th in the Driver Hire network. Today it's one of Driver Hire's top 20 performing offices with annual turnover in excess of £1.5m.
The transformation Ed has achieved is remarkable. During his first week, he supplied workers for 83 shifts at an average of £109. Compare that to one week in November 2018, where Ed and his colleagues covered 239 shifts at an average of £175, generating revenue of £40,350.
Using Driver Hire's well-established business model, Ed has put his own stamp on the business. He identified the key metrics that drive business performance in temporary employment, building a culture that delivers high service levels and strong customer relationships. He concentrated on customer visits, driver retention, identified potential blue-chip customers, invested in driver training and created a positive workplace culture.
"My experiences working in global finance showed me that it is possible to build a new team and create a network of relationships and trust if the right ingredients are in place. I knew that the combination of my personal skills and commitment along with Driver Hire's brand reputation and support would be a powerful one. So that's what I set out to do at Driver Hire Uxbridge.
At the end of my first full year's trading, (2015/16) I passed £1m turnover, increasing sales by 300% on the last full year under the previous franchisee."
Richard Bradshaw, Driver Hire Guildford
Richard Bradshaw joined the Driver Hire network as a franchisee when he bought our already established Guildford branch in October 2014. "When I was considering a franchise back in 2013, another reason behind my decision to buy Driver Hire Guildford was that, even as an established business, I still felt there was huge untapped potential in the area. I think I was right – we're currently on course for our third record year."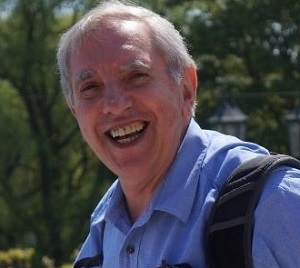 George Demetriou, Seniors Helping Seniors London Borough of Harrow
Seniors Helping Seniors, a non-medical elderly care franchise, exists to revolutionise retirement, whilst raising the expectation of ageing. They believe no human should leave this earth without feeling love, dignity and compassion, so when families are helped and people are gainfully employed doing work they love, they know they have succeeded.
As a Top 20 most recommended care group in the UK three years running, and with an outstanding individual rating, Harrow's Seniors Helping Seniors is far from failing in that regard, but the territory has stopped growing because owner George Demetriou is preparing to retire.
George says: "I acquired a Seniors Helping Seniors franchise to cover the London Borough of Harrow area at the age of 71 with the intention of laying the ground work, getting the business off the ground and creating a great reputation, all at my own pace, and passing it on by the time of my 75th birthday.
"My hope was that my son would take over and fuel the growth and development of the business. However his successful career in the US is keeping him there and so this is not possible. This therefore provides an amazing opportunity for someone to take over a business with extremely satisfied clients."
To quote just one of our clients ' Seniors helping Seniors Harrow provide adaptable, responsive, totally person-centred care. The management is superb and efficient, meeting all the challenges calmly and with understanding.'
We have a dedicated team of carers, deriving great personal satisfaction from providing support and companionship to their clients," says George.
With other offices growing well, the 20-year-old care brand is thriving. Says George: "To have the opportunity to benefit from four years' hard work in establishing the business and the brand in the local community, with existing dedicated clients and employees for significantly less than the cost of a start-up franchise is a one-off opportunity not to be missed."
The franchise is credited with five-star training and support. Training for success is their forté so turnaround is assured. Especially since the country, including Harrow, is suffering near collapse of social care. Finding and keeping the right carers has never been an issue for the brand and people need the service.
George has enjoyed establishing his business in his community and having done the leg work and grass roots marketing, George feels now is the right time to hand over growth strategy and management to someone younger.
Franchisor Christian Wilse is supporting Harrow's sale to one lucky franchisee who will pick up the franchise at a fraction of the cost of a new franchise and will benefit from accelerated growth of an established territory. The EBITDA of the business is low currently, so this represents a big win.
Christian Wilse says: "We are delighted with the contribution George has made to our brand and we look forward to finding the right person to build on successful foundations to do him proud." And he explains "Seniors Helping Seniors' clients and carers recommend us in such numbers that we quickly became a Top 20 care group in the UK. We have consolidated our position for the last three years. Our focus is on franchisee training which results in the delivery of outstanding care in the community. Care and support that clients and carers rave about. It's a unique process and these processes are what will turn Harrow around when it changes hands."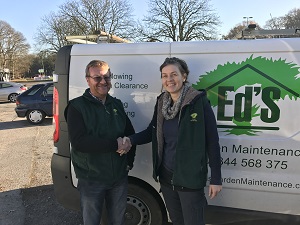 Lucy Williams, Ed's Garden Services
Lucy, an experienced Ed's Garden Services business owner, sold her Ed's business six years ago to pursue her dream of spending a couple of years living in Bali. When she returned to the UK, she got in touch with Ed's again to find out how things had developed since she'd left the UK. At that point in time, one of our business owners had set himself the goal of exiting his Ed's business. This was for personal reasons, which had led to him not being able to run his business as profitably and efficiently as he had once had.
Lucy saw this situation as a good opportunity. With her experience, she knew she could acquire the business, apply her expertise and lock value back into it in quite a tight time frame. She envisaged getting the business back into great shape and exiting again to pursue a different challenge. This is precisely what she did and subsequently sold her profitable business to John in Maidenhead, who acquired an excellent platform on which to build in order to realise his own business ambitions. The outcome was that all parties benefited from Ed's flexible reselling structure.