List your franchise resale on whichfranchise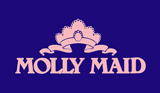 "Molly Maid has been in the UK for 30 years and consequently some of our franchise owners are now wishing to sell their businesses on and retire. We have been using the resale sector on whichfranchise to find the right people to purchase the businesses. It has become a very successful site for us to sell the businesses in a reasonable time to great people who have done their homework on franchising have the finance in place and are seriously looking to take charge of their financial future."
Pam Bader OBE FRSA, Chief Executive, Molly Maid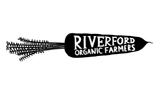 "Riverford is in its 30th year of trading and throughout the year we have a number of resales available across the UK. We advertise with whichfranchise as they offer a professional service. The information listed on their site is informative, not just about Riverford but about franchising in general. The quality of leads we receive is high and its clear they have done their research. As a result we have sold a number of franchises to those that initially heard of us through whichfranchise."
Gail Jordain, Franchise Executive, Riverford
If you are looking to sell your existing franchise business, then whichfranchise, the official online partner to the British Franchise Association (bfa), can help to promote it to an audience of serious franchise buyers.
Established over 15 years ago, "whichfranchise resales" is the must-visit site for those interested in purchasing an existing franchise for sale. Each week hundreds of prospective franchisees visit to find out more about buying a franchise resale and to check what's currently available for sale in their region.
For as little as £350+VAT for 12 months, we can list your business for sale on our dedicated portal for franchise resales. This is a one-off fee; there are no other hidden costs or commissions if you sell your franchise through us.
If you would like further non-obligatory information on listing your franchise for sale on whichfranchise, then email suzanne@whichfranchise.com