Cost of buying a Domino's Pizza franchise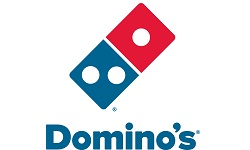 If you wanted to buy a Domino's Pizza franchise you'd have to have £120,000 of your own money (not borrowed); this is known as liquid capital. The total cost to open a Domino's Pizza store is around £280,000 so franchisees usually arrange the rest of the funds with a loan from the bank.
The cost of the franchise covers everything to get your store up and running. This includes the premises itself and all the equipment you'll need. As it is a franchised business, Domino's makes its own fresh pizza dough and has its own suppliers for all the pizza toppings and other food sold in every Domino's store. This means that when you become a franchisee, everything is already in place to get your business off the ground as quickly as possible.
Domino's trains all of its new franchisees so you'll attend a three week franchise development programme, which will teach you everything you need to know about running a store – from making pizzas to recruiting your staff. You'll also work in an existing store and speak to some of Domino's franchisees to really get stuck in and learn about the business.
When you become a franchisee, you'll sign a franchise agreement with Domino's. This contract means you agree to run your store according to Domino's rules on pizza making, quality, decor, signage, layout and everything else that makes it a Domino's Pizza store.
One of the main benefits of buying a Domino's franchise is the support you'll receive from Domino's head office. The head office team will help you with everything from IT to local store marketing. Every new franchisee also has a franchise consultant who will provide constant support, right from the beginning.
In return for being a franchisee, you'll pay Domino's a monthly royalty fee based on a percentage of your sales and a percentage for Domino's national advertising fund, which is used for marketing activity such as the Britain's Got Talent TV sponsorship.
A successful franchisee should be hardworking, passionate about what they do and have a good sense of fun. It's important to have a great team behind you too and that you're all working towards the same goals to deliver fantastic quality pizzas and outstanding customer service. In return, Domino's offers great rewards – one in three of its franchisees are millionaires!
If you are interested in finding out more about Domino's Pizza franchise, please send an email to us.
View other food franchises for sale in the UK
View international food franchises looking to expand into the UK