Designing an International Franchise Model
Article by Suzie McCafferty
Platinum Wave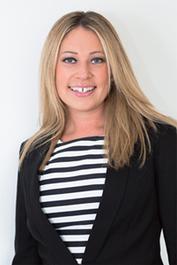 Many in the franchise sector believe that once the model has been proven in the UK market it is simply a matter of rolling it out globally. Nothing could be further from the truth and the world is littered with the corporate corpses of franchises who ventured out into the world of international franchising unprepared!
This article will look at some of the factors to consider in international franchising, help you avoid the pitfalls and vault some of the key obstacles you will encounter when expanding into the new markets.
First of all it is essential to look at how scalable your franchise system is. Once you have proven the business in your home market you need to carry out extensive market research to examine whether the business model can scale up for another country. Who will be your main competitors in that market and what is the future demand likely to be for your products or services. In other words is your business going to be sustainable in the market you are considering? Just because your business works in your home market, doesn't mean it will experience the same success in other markets!
What growth model are you going to use. Are you going it alone and set up a business in the country or will you recruit an area developer or master franchisee to help you. Pick the right partner with the right level of experience, acumen and vision and your business can take off in leaps and bounds but make a mistake and it could end in tears, not to mention the damage it could cause to your brand At this stage there is a lot of ground work to be done including establishing an area developer or master franchisee profile, setting country franchise fees, ensuring your operational systems, procedures and supply chain will effectively serve new markets, establishing a brand profile in new markets, developing a franchisee recruitment strategy, a franchisee development and training schedule as well as the on-going support and development programmes required to help your international franchisees experience success.
Make sure you have sufficient financial resources (plus some contingency) before embarking on an international franchise exercise. It is very easy to underestimate the costs which can include market research, trademarking, legal documentation, travel, consultancy fees, translation and brand development.
Branding in the new territory is vitally important. Will the existing brand transfer easily to a country where the culture and values are different? How solid is your trademark protection and can you obtain domain names and control of your website?
There are several practical operational factors to consider. If you supply products there are the supply chain questions of lead times, minimum orders, shipping costs and margins. Also who will support your IT infrastructure and keep the company website updated? Can your accounting systems cope with multiple currencies and is your accountant au fait with international accounting and tax rules?
Having a professional franchisee training programme in place is essential but where will it take place and who is going to deliver it? How will on-going training and support be provided?
A solid infrastructure has to be put in place to support the international area developers, master franchisees and the overall franchisee network. Regular communication with your area developers or master franchisees is vital and a substantial amount of business mentoring and handholding will be required both in the early stages of the network and on an ongoing basis.
One key thing to remember is your responsibility to maintain control of standards, quality and branding – it's your company's reputation on the line if the overseas operation does not come up to scratch in any of these areas.
Getting your international franchise development formula and rollout strategy right from the start is crucial to the successful international growth and development of your brand. Utilising the services of an experienced British Franchise Association accredited international franchise consultant who has a proven track record of developing brands in the country you are entering will greatly reduce the challenges you could encounter and get you well on your way to international franchising success!
About Platinum Wave
Platinum Wave is an independent BFA accredited franchise consultancy. Suzie McCafferty is regarded as one of the UK's foremost franchising experts having worked in the sector for over 13 years having successfully built her own international franchising networks and establishing multi-million pound companies through franchising. Suzie now specialises in helping other businesses to grow and develop their businesses through successful and sustainable franchising and franchisee recruitment on an international scale.
As a finalist in Young Entrepreneur of the Year Awards 2006 and 2011, Suzie is an Affiliate member of the British Franchise Association and was Chairperson for the Scottish Franchise Forum, part of the British Franchise Association, in 2009 and 2010.

Last Updated: 12-April-2013