What are the top franchises in the UK? How do I know which is the best franchise?
Article by Suzie McCafferty
Platinum Wave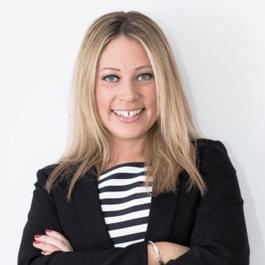 According to the BFA NatWest survey, there are more than 900 franchise models operating in the UK alone. The real question to ask yourself is not which one is the best, but which one is the best for me? WhichFranchise.Com is a good place to start, as is The British Franchise Association website. There are numerous websites and magazines of varying quality. There is really no better way to get a feel for what a particular franchise is like, than to visit them in person, either at their head office or at an exhibition - meet the people, ask them detailed questions, hear from existing franchisees and decide if you can fit in with the culture of the business.
Earning potential varies massively between franchises, but this is not a way to judge which ones are the best. You need to be completely honest with yourself about what your motivations and needs are. If you have no other requirements than huge earning potential, then of course you should be looking at opportunities that can meet your expectations financially. If you are looking for something to fit in with a particular lifestyle, more time in the mornings with your children or greater scope for holidays for example, then you will need to be realistic about what you can expect to earn.
One thing you should be absolutely clear about however, is whichever franchise you want to be part of, you are making a serious (and legal) commitment to that business. There will often be minimum performance expectations and you will be tied into a contract for an industry average of 5 years as a minimum. The flip side, is that choosing the right franchise for you, that matches your interests, your skills, your work ethic and your financial expectations, could be the best decision you ever make. One of the most important parts of your due diligence will be to speak to existing franchisees of the network you are considering. Some will be performing better than others and some will be happier than others - when you meet them ask yourself honestly which of them you relate to most. This is a great way of determining what your experience might be like. You can find a list of great questions you should be asking your potential franchisor on the BFA's website. Never be afraid to ask a question and never get involved until all your questions have been answered.
Do remember that your potential franchisor will be vetting you as much as you will be vetting them, be under no illusion that whilst a good franchisor will have proven and robust systems, it will be down to you to use these tools and put in the hard work and commitment to ensure the success of your franchise business and investment. Only when you know exactly what your needs are and what you can offer as a potential franchisee, can you find the right franchise match… Good luck.
Last Updated: 06-June-2012