Do you have what it takes to be a franchisee?
Article by Nigel Toplis
The Bardon Group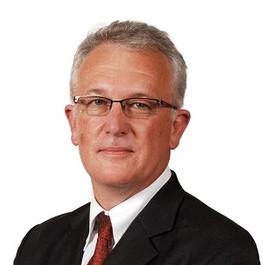 Not everyone is cut out to be a franchisee. It is not about intelligence, skill set, financial resources. Certainly, these are important factors, but by far the most important attribute is attitude – that is the right attitude.
But what defines the 'right attitude' and do you have it?
In my 25 years in franchising I have come to recognise the ideal set of characteristics (for my brands) that go to make up potentially successful franchisees.
Firstly, I'm looking for wholehearted commitment and an understanding that this commitment could change your whole lifestyle.
Buying into a franchise is not like getting a job – there is no '9 to 5'; there is no 'switching off'; there is no 'leave it to someone else'.
A franchise is fulltime, and your commitment must be 100%. Moreover, you family must appreciate the same.
When you come into one of our franchises you immediately take on another spouse!
Commitment is critical BUT you also need to be realistic about yourself – your skills, your attributes, your work ethic and your financial resources.
What skills will you bring (sales, marketing, organisational, operational, financial…), what are your key attributes (for instance, I want organised, disciplined 'people' people with good communication skills'), are you a hard worker and finally can you afford it?
WARNING: Do not stretch your finances beyond what you can afford – if you start with a huge debt it will only add more pressure to your new business life.
Energetic people tend to be more successful then sloths! To this end if you want to become a successful franchisee it helps if you have an enterprising 'get up and go' personality.
People who are outgoing, positive, enjoy problem solving and have an abundance of energy are more likely to be successful –in business as in life. You are coming into a franchise, but this is still your business. You need to be driven and ideally a self-starter, a team player, someone who can handle responsibility and is goal orientated.
So, if you are committed, realistic, enterprising and driven you are well on the way to having what it takes to be a successful franchisee.
But there is one further attribute that I think trumps all the above. One characteristic that separates an ideal franchisee from 'possible' franchisee...those who recognise the value of working closely with the franchisor are always likely to be more successful than those who 'plough their own furrow'. After all the franchisor has created, tested and run a successful and proven business model.
You need to work the system DO NOT spend your valuable time 'reinventing the wheel'. As your spouse the franchisor wants you to be successful - so take advantage of their experience, knowledge and support.
Furthermore, work with fellow franchisees and be part of the sharing of and learning from best practice.
VERY FEW people will possess the full spectrum of attribute and skills that the franchisor is looking for – but some things are more important than others. We can work with you if you are shy; we can teach you additional business skills if you lack in certain areas and we will give you the tools, guidance and support to enable you to build your business.
However, if you believe that your 'system' is better or if you think the franchisor is simply an interference then that is likely to lead to an early divorce or certainly poor business development.
Most franchisors want you to succeed as much as you do so choose your franchise well and work closely with the franchisor.
Last Updated: 03-February-2020