Can you break through the noise during the festive season?
Article by Rev PR
Rev PR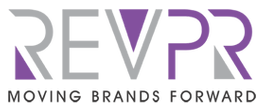 We've already heard business owners say that it's just not worth trying to send any press releases out in December… and everyone at #TeamRev starts tearing their hair out!
So, to avoid us becoming as bald as a Christmas Turkey, we wanted to give you some tips on what you can do to make the most of your PR during the festive season.
Smash through the Christmas hype
Many franchises have charitable link-ups and good news stories around the festive season. Have you thought about how you can pitch these to the media this Christmas?
You've missed the sleigh when it comes to the national monthly magazines whose December issues would have been published in November and planned since July. But you can still hitch a ride with Rudolph if you want to get into their online portals or your local and regional daily press. So get that magic working and brainstorm some fun ideas.

Ever been surprised at the "and finally" stories on the news? Quite often these are fed from those special events such as Ice Cream Week or Hug a Bear Day and it is a PR agency like #TeamRev who has pitched a fun idea to the programme planners weeks in advance.
Do you know all the special days over Winter that would work for your business? Here are a few to get you started:
11th December is Worldwide Candle Lighting Day
15th December is Re-gifting Day
And one that will be trending on Twitter is Save the Children's Christmas Jumper Day on Friday 16th December. So, share your photos and let everyone know what you're up to! You don't have to be literal – get creative and think about how you can make these great hooks work for your business.
Prepare for New Year
Now is the time to pitch your PR for the New Year. As always, you need to keep it newsworthy.
We always recommend that you plan in your PR but also be ready to react to relevant items in the media. Not sure what might constitute a PR piece for you? Here's a few ideas:
Can you expertly comment on an issue raised in the media?
10th January is Cut Your Energy Costs Day - are you helping to do your bit or does your product or service directly influence this issue?
Your regional business magazine will be happy to receive a photo of your latest new recruit
Do you have a new product/service to launch? What problem is it solving or need is it fulfilling and most importantly… Why?
27th January is International Fun at Work Day #IFAW17
So, is now a good time to get your PR out there? Oh yes it is!
Last Updated: 20-December-2016