Making the most of seasonal PR opportunities
Article by Rev PR
Rev PR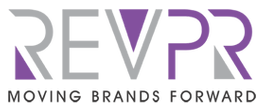 One of the great ways to get PR published is by hooking on to something already being talked about in the media. So, does your business have anything to say as the year progresses through the seasons? Here are some things to think about as you plan your PR schedule each quarter:
Do you have products or services that are more popular at certain times of the year?
Are there hints and tips you can give for customers to prepare for certain weather conditions?
Do you have such busy times of the year that customers need to pre-order items?
The big holidays
Can you feed into the hype surrounding Christmas, Valentine's Day or Summer holidays? Don't forget that customers prepare well in advance and this means that the media prepare even further in advance! You can normally find out their deadlines for holiday features from their editorial team – just give them a call!
Celebration days
At Rev PR we keep a calendar of special events and days so that, for example, if we have a client in the QSR sector and "Burger Day" is coming up then we'll plan a story to pitch out to the media in plenty of time.
Now all you have to do is decide how you are going to pitch your article, news item or advice piece! That's another blog, another time…
To find out how Rev PR can help your company achieve your PR goals click here
Last Updated: 05-February-2016