Total cost of opening a franchise
Article by Cathryn Hayes
Revive! Auto Innovations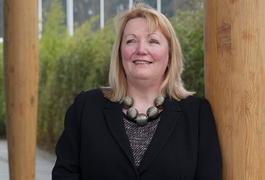 Start-up costs for opening a franchise can vary dramatically based upon the type of franchise involved and you will need to take account of costs from the lists below, which may be applicable.
Initial franchise fee
You may need to purchase or lease a liveried van
Fund opening stock
Leasing premises
Refurbishment requirements
Branding, fixtures and fittings
Professional charges such as lawyer, architects and surveyor's fees
Insurance
Recruitment costs
Marketing costs
Working capital
Training costs
Ongoing management services fees
For an established franchise, most of the major banks will lend up to 70% of the start up costs, for new franchises the figure will be 50%. You will pay the borrowed money back over a period, usually 5 years, depending on circumstances.
Once you have established the figure for your own investment in the franchise, you can start preparing your business plan - this is a vital document to obtain finance from the bank. As part of your business plan, you will need to prepare cash flow forecasts for the first two years of the business. You need to be sure that you understand the figures, what they are based on and how much you will have to turnover in order to breakeven.
Last Updated: 15-August-2016