Buying a franchise business - what can go wrong?
Article by John H Pratt
Hamilton Pratt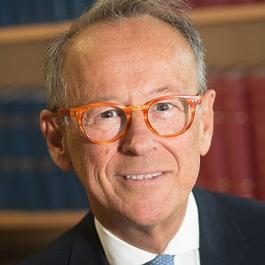 Plenty, but provided that you follow the simple guidance provided in this article, you will substantially reduce the risks of making a mistake.
First of all, do not let your excitement about owning your own business stop you from adopting a conscientious, cautious and common sense approach. As with buying a house, there is a tendency to think that you have found your dream house, and no other house will ever be as good. Similarly, prospective franchisees believe they have found their dream franchise, and then close their eyes to making sure that their dream does not turn into a nightmare.
You have to obtain as much information as you possibly can about the franchisor, and in particular:-
Obtain a full list of all of their franchisees – not simply those that they want you to speak to;
Ask the franchisor whether they have had any franchisees who failed, and what were the reasons for it;
Is the franchisor a member of the British Franchise Association? If not, why not?
Does your Bank's Franchise Unit know the franchisor, and believe it is a good and ethical franchisor, and are they willing to lend to franchisees of that franchisor?
Ask for projections concerning your start-up costs, and the likely turnover and profitability for the first three years of your franchised business. Make sure that the franchisor confirms in writing the basis on which those figures have been created – they need to be based on the average performance of all franchisees – and not simply the top 10% - and if they are not, there would have to be a good commercial reason for the figures to be based on other criteria.
Obtain a copy of your franchisor's latest annual accounts.
It is absolutely essential that you find out as much about the franchisor, its franchisees, its reputation, and whether the Banks will lend to the franchisor as you can. Taking a franchise is simply too important a decision for you to be rushed on this. Whilst the great majority of franchisors do not seek to mislead prospective franchisees, some do, and inevitably franchisors tend to paint a rosy picture of their franchise.
Provided that the information that you obtain about the franchisor and its franchise business is positive, then you need to establish what sort of relationship would you have with the franchisor. Whilst of course the relationship is a commercial relationship, nevertheless, it adds enormously if you like the top person and the management team. Are they the sort of people that care about their franchisees? Can you trust them – because inevitably the franchise agreement has been prepared to protect the franchisor, and you need to be satisfied that the franchisor will use the very extensive rights it has in a way that is fair to franchisees? You will also need to establish how fussy the Franchisor is about recruiting you? As a rough rule of thumb, only 10% of franchise applicants are worth pursuing, and of those 10%, only 1 or 2 would be likely to be taken on as a franchisee. If you sense at any time that the franchisor's approach is simply establishing whether you have a "pulse and a cheque book", walk away!
There are also a number of warning signals, for which you need to be on the lookout:-
Does the franchisor try to hard sell the franchise, or put pressure on you to sign up quickly in order to ensure your place on the next training course – taking a franchise as already indicated, is too important a decision for you to be rushed;
Is the franchisor reluctant to answer your questions and to provide you with information that you have requested;
Does the franchisor have advisers (lawyers and consultants) with a high reputation in franchising, or has the franchisor used "joke" consultants who claim on the internet that they can set up a franchise business, draft a franchise agreement, obtain trademarks, and do everything else to launch a franchise for a few hundred pounds?
Ask your franchise lawyer (the British Franchise Association has a list of approved lawyers) to review the franchise agreement, and to confirm that it has been well drafted, does not contain lots of "silly" errors, and generally reflects good practice in franchising. There are very few good franchisors with poor franchise agreements.
If you do all of the above, and keep your head, you are likely to make the right decision.

Last Updated: 29-March-2013