Posted:18-September-2023
A lesson on how prospects can get the most out of a franchise show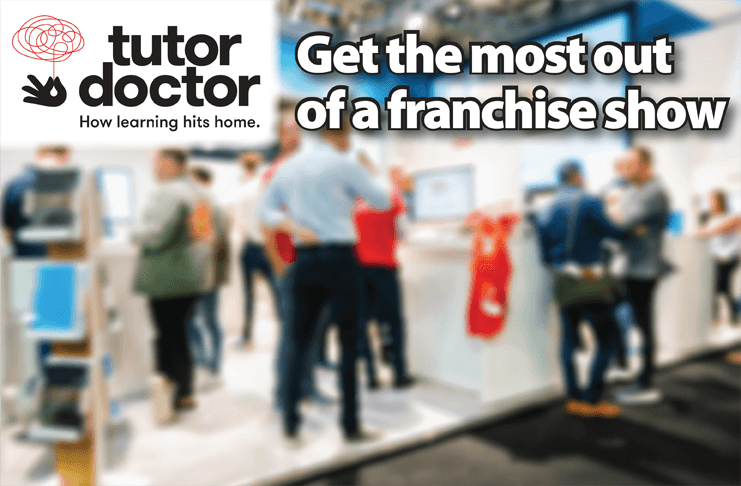 With expo season well underway, it is time for prospects to engage themselves and become fully immersed in the limitless possibilities of franchising. While there are significant benefits to franchisors providing prospects with a host of online resources to learn and absorb the information needed about a franchise opportunity, the power of a face-to-face meeting is undeniable. And with London's recent International Franchise Show being one of the UK's biggest to date, the franchise industry is continuing to affirm its proof of concept by welcoming sociable, driven entrepreneurs. Here, Frank Milner, the global president of the in-home and online tutoring franchise, Tutor Doctor,
provides his insights on how prospects can enhance their experience and derive the most value from their participation at franchise shows with these top five tips.
Put simply, there is nothing quite like the buzz of a franchise show. Whether a hot lead or a relative newcomer to the world of franchising, expos are the ideal way for prospects to get an impression of a brand and industry – and of course equally ideal for brands themselves to showcase their values and spread awareness of the opportunity. But as most prospects soon come to realise, there is a substantial amount of information to absorb at even the quietest time of the year – meaning when franchise shows open their doors, they must be well prepared. For franchisors, there is nothing more frustrating than wasting time on those who attend shows passively with no real intention behind their presence. So, with due diligence, research and careful planning a priority for franchisors in the run-up to and during a franchise show, prospects must approach them with the same amount of care.
Tip 1: Plan ahead
An obvious one but so often overlooked, it can never be discounted how important it is to plan your day. Franchise expos are action-packed days that need your full attention and energy if you hope to get anything out of them. And with thousands of people navigating a small space through hundreds of brands, they can also be overwhelming if you do not have a plan of action – or at least a loose one – in mind. Ahead of the event, devote a few hours to looking at the exhibitors and franchisors that you want to speak to. Often, there will be a map on the event website telling you exactly where stands will be located. Get clear on your priorities and plan your day by organising your time, mapping out which stands you'd like to visit and how you will get from A to Z in the timeliest manner. By doing so, you could save yourself hours that can then be invested in revisiting stands, speaking to more people and discovering more about the world of franchising that you may have otherwise missed.
Tip 2: Do not be afraid to take the lead
One thing franchisors love is seeing people unafraid of leading a conversation. As franchisors, we visit these shows well-rehearsed with a script in mind full of important discussion points. But in a fast-paced, high-energy environment, even the best franchisors miss the odd thing! Similar to an interview, the best candidates are those who lead conversations in ways that are positive but unexpected. Do not be afraid to slow the conversation down and steer it in ways that suit you best – after all, it is us who want to impress you!
Franchisee of recently launched Tutor Doctor East Grinstead and South Redhill, Munmun Goswami, realised the true potential of not only the Tutor Doctor franchise opportunity, but the franchise industry as a whole after attending last year's International Franchise Show.
"I'm so glad I decided to attend the International Franchise Show," says Munmun. "I'd been researching a lot of diverse franchise opportunities in the run-up to the show, so I used the event as a way of confirming the positive impression I'd got from the resources available online. I went with a well-prepared plan of action and really took charge of the discussions I had with franchisors and exhibitors throughout the day – I wouldn't have been so convicted in my final decision if I hadn't!"
Tip 3: Prepare a master document of questions
As a lead, prospect or an entrepreneur exploring your options, what is important to you to achieve in the franchise industry? What will be the key touchpoints that reflect your personal values and attitude towards business? Consider formulating a series of questions applicable to all exhibitors that will answer vital questions for you in your decision-making process. Then, using your master document, dig deeper and note any additional questions you have. After all, it is the visitors who can clearly demonstrate their willingness to put in the hours of preparation ahead of the event that are the most memorable – and often lead to the most positive outcomes for themselves and franchisors.
"It's important for prospects to remember that they have their own questions too. You can get all the information you need online, but seeing it all in person is vital. A brand's ability to answer the difficult questions on the spot is a huge indicator of its quality. Franchise shows are the perfect place to demonstrate how serious you are as a prospect and to test the calibre of those you're speaking to," adds Munmun.
Tip 4: Do not just talk to exhibitors
This year is projected to be the busiest ever for franchise shows. Having already seen 10,000 entrepreneurs take to the excitement of the International Franchise Show this year, franchisors in all industries are seeing more people inspired by the prospect of becoming leaders in established franchise brands. However, it is important to note that franchise shows are an excellent networking opportunity for prospects to meet equally passionate people. With the extra time that you will be afforded having planned ahead and led conversations in ways that are important to you, use the opportunity to meet other visitors to discuss the opportunities presented to you. In an industry that benefits from cooperation and collaboration, it is never a bad thing to meet other people that are taking the necessary steps to becoming franchisees.
Tip 5: Follow up – even if you are unsure!
Never discount how much work a franchise exhibition gives to a franchisor and their teams! After days of networking, meeting prospects and enticing leads, the months following a franchise exhibition are filled with converting those people into franchisees. So, if you have left a franchise show either feeling great or undecided, follow up yourself to avoid feeling incomplete over a franchise opportunity. Whatever the outcome, be it a hard "not for me", a "this is the one" or even "more research required", you will always benefit from that additional hour or two you give yourself to complete your round of due diligence. Not only does this put you in an advantageous position with the information you have gathered about an opportunity, but it will reflect incredibly well on franchisors, exemplifying your willingness to be proactive.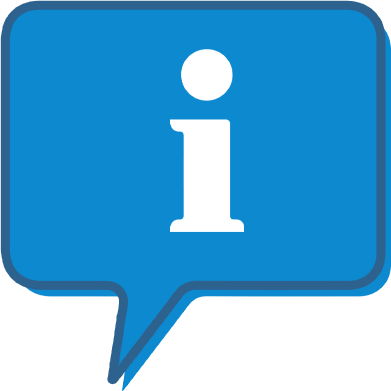 Interested and want to know more about Tutor Doctor?
The Tutor Doctor profile outlines all aspects of their franchise opportunity and allows you to contact them for further information or to ask a question.