Posted:13-June-2023
Winners announced at the Disruptive Franchise Awards 2023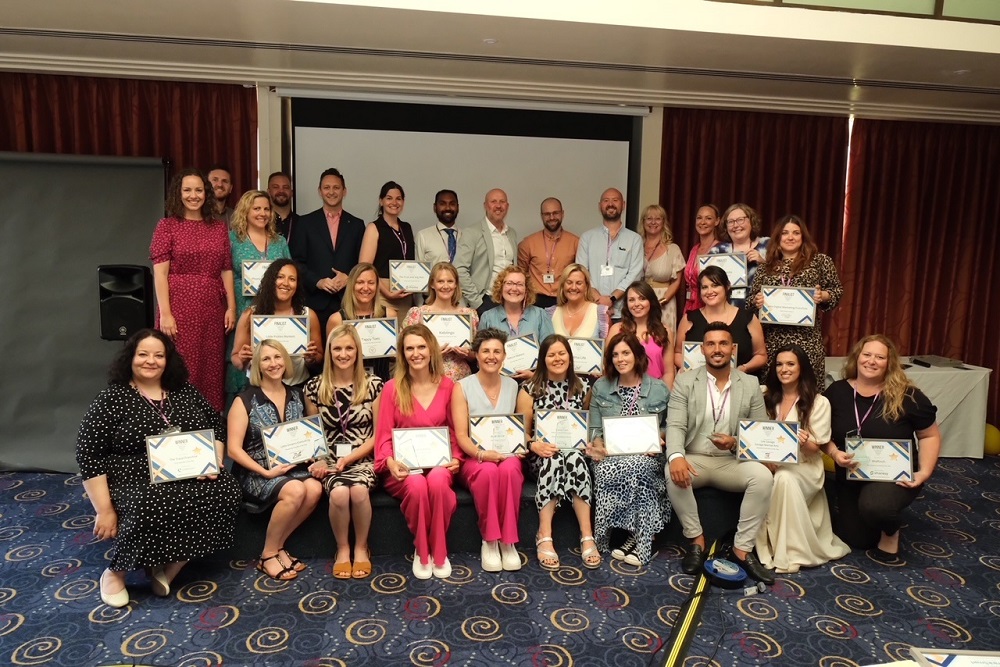 The Winners have been announced at the Disruptive Franchise Awards 2023.
The Awards, organised by Jo Middleton, founder of Franchise Business School, took place at The Oxfordshire Hotel in Thame, on Tuesday 13 June 2023. The awards were founded to recognise franchisors, brands and franchisees who had positively disrupted the UK franchise industry either by offering a new approach, strategy, product or service.
The Disruptive Franchise Awards are not-for-profit, with any surplus funds being donated to MQ Mental Health, which funds research projects to transform how mental health is approached.
Judges received over 90 entries across 9 award categories; the winners were:
Inventive Franchise of the Year: CYCLEme Tots Sponsored by Morton Michel Insurance
Pioneering Franchise of the Year: Little Dreams Consulting Sponsored by Zest Virtual Support
Revolutionary Franchise of the Year: Walfinch Sponsored by Sharesy
Eco Franchise of the Year: The Travel Franchise Sponsored by CYMPHONY
Social Impact Franchise of the Year: Visiting Angels Sponsored by ThinkSmart Software
Lifestyle Franchise of the Year: Basking Babies Sponsored by The Best Magic Mirrors
Best Online Presence: diddi dance Sponsored by Charlie Day Sales
Disruptive Franchisee of the Year: Stacey Cann, Daisy First Aid Redhill & Croydon Sponsored by Red Box PR
Disruptive Franchisor of the Year: Lee Savage, Savage Martial Arts Sponsored by Franchise Business School
Founder Jo Middleton said of the inaugural awards: "I could not be more delighted at the way these new awards have been received by the franchise industry. The huge number of entries we received and the stories we read, tells me that our sector is booming with brands looking to make a change, be creative and just do things a bit differently and I applaud them for their vision and bravery. I am also thrilled to be making a donation to MQ Mental Health Research, who do such vital work, looking into how we deal with mental health issues, something that is not talked about enough, but which touches so many people in every workplace across the UK.'
She continued: "I would like to thank every single person who entered these inaugural awards and of course, I offer my huge congratulations to the winners announced today, but whether a brand won or not, I hope they will continue to disrupt the industry in the most positive way going forwards; our industry needs fresh ideas and fresh minds if we are to keep spreading the word about the benefits of franchising. Finally, I would like to thank our speakers, judges and sponsors, without whom I could not have run these awards; their confidence in me and the awards was truly humbling, and I thank each and every one of them from the bottom of my heart and look forward to seeing everyone again at the 2024 Disruptive Franchise Awards."