Posted:10-November-2022
Signs Express (Plymouth): 4 weeks in!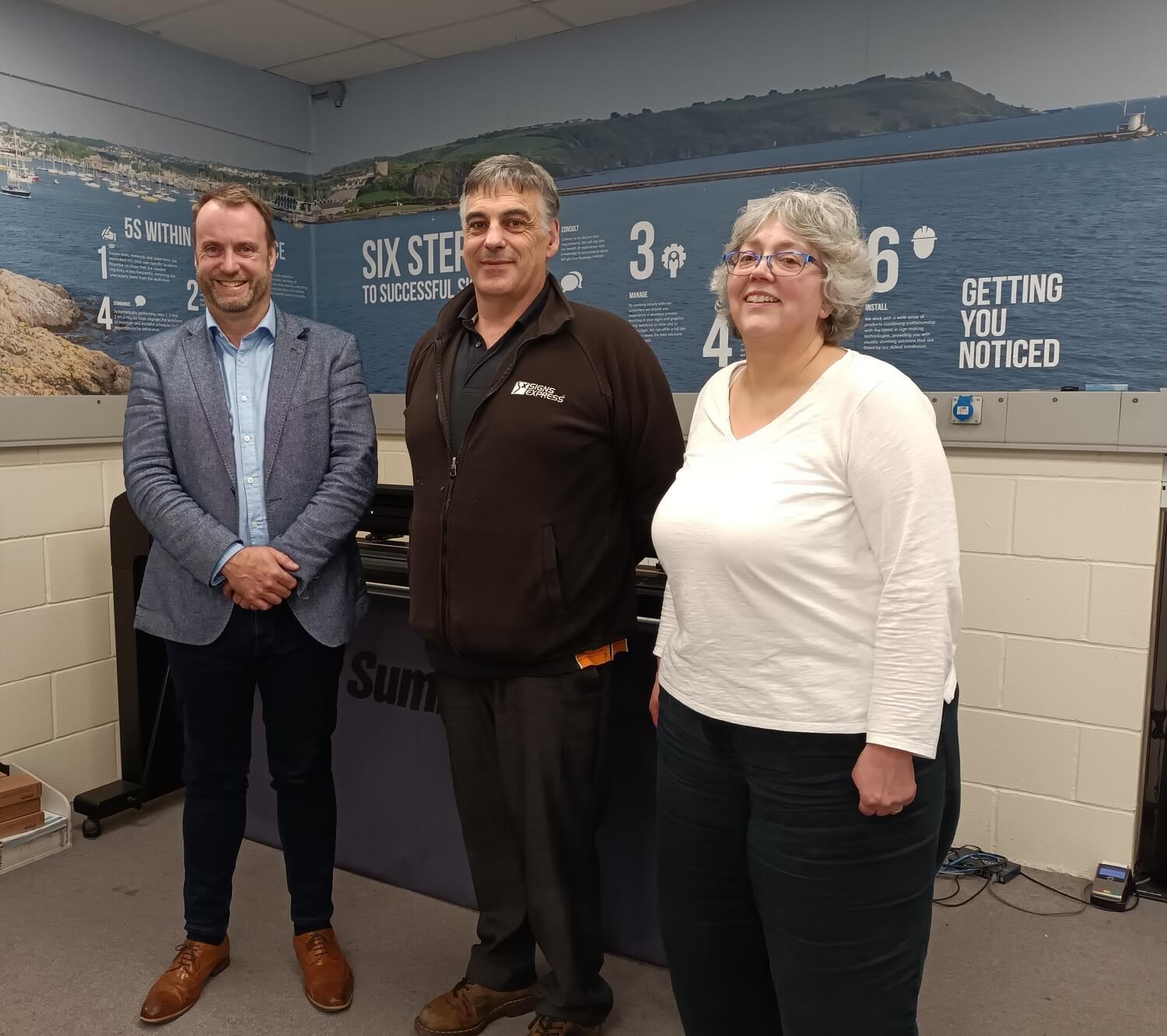 Just a few weeks into their exciting new venture, we speak to Simon and Tracy Hallett, new owners of Signs Express (Plymouth), possibly the calmest new business owners I've ever met!
Having worked at Signs Express (Plymouth) as Production Manager for 17 years, Simon and his wife Tracy decided to take over the business just four weeks ago. After a short (350 mile) drive to Britain's Ocean City of Plymouth, we catch up with them to see how things are going:
Q. Tell us a bit about yourselves…
Tracy: "We feel like we've gone full circle! We started married life working together in our small signage business and 31 years down the line, with lots of fun adventures in between, we're now proud owners of Signs Express (Plymouth)."
Simon: "We've worked together on joint projects and separately also, so we know we make a good team. Between us we've worked in signage, finance, hospitality, the automotive industry and also ran our own successful music venue which was a great part of our lives."
However, with Tracy being a qualified accountant and with Simon's extensive knowledge and experience of the signage industry, when the centre became available it was a no brainer and seemed like the logical next step in their careers to buy the business.
Q. What inspired you to move into franchising?
Simon: "Throughout the years, I've slowly become more and more involved in the day-to-day running of the centre and when the opportunity arose many years ago, I jumped at the chance to move into the Production Manager role. So, after years of personal investment at Signs Express (Plymouth) I was in the position where if the business ever became available, I just couldn't pass up on such a great opportunity. Having both been self-employed for the majority of our careers we've experienced the challenges of running your own business, along with working for others, and after years of exposure to the Signs Express brand, investing in the franchise model seemed like an obvious choice for us."
Q. How did you find your initial recruitment process and what led you to Signs Express?
Simon: "The recruitment process was great and really assured us that we were definitely making the right decision. The flexibility of the training and the supportive nature of the Franchise Support team across all specialist areas allowed us to go into our first few weeks feeling confident, well versed in what we needed to achieve, and safe in the knowledge that help was only a phone call away!"
Tracy: "As for what led us to Signs Express, it seemed like a natural next step. At this point in our lives, we wanted stability, support and a risk averse way to own our own business again. For us, Signs Express ticked all these boxes."
Q. What would you say are the biggest benefits of being part of the Signs Express franchise?
Simon: "For us, we see so many benefits and we've been really impressed so far. Firstly, we'd say the support from the head office has just been superb, along with the support of the network and being part of a bigger picture definitely makes us feel less alone as new business owners."
Tracy: "We always knew or hoped taking on the centre would be our next step, but in the current climate it did add a sense of worry we hadn't had before, however the smooth transition into ownership along with comprehensive training and the support from the Franchise Support Centre has certainly alleviated that feeling of risk. We're feeling relaxed, surrounded by a great team and have the confidence in each other to drive the centre forwards!"
Simon: "The buying power in being part of a franchise is just great also, financially, having been in this position before as an independent signage company, we just couldn't compete with the discounts we're privy to. If you weigh up the monthly franchise charge vs the benefits we receive, it definitely comes out in our favour."
Tracy: "The knowledge within the network is fantastic too and something that you can't quantify, however knowing we've got years of experience from over 60 other Signs Express franchisees is a huge tick for us."
Q. What support have you received from the wider Signs Express network so far?
Tracy: "We've had a lovely welcome from the network, everyone's been really friendly and lots of support on offer which is great. We've been working on joint projects across other centres which allows you to take on jobs you may not have been able to on your own, it also gives you a glimpse into how other centres work, which is always interesting! We were also very lucky to have centres reach out in advance of the sale completing, and it was great to have people willing to go out of their way and support you, offer help in advance and most of all what to expect."
Q. What would you say are the biggest benefits of an established team?
Simon: "The team are just great, having an experienced team already in place means you can jump straight in and without having to recruit and train, has meant we can start our strategy from day one and bring the team on the journey with us! The knowledge already in place, the trust between us, along with the support they've offered will go a long way in the success of the business."
Q. What are your ambitions for the next five years?
Simon: "World domination… Only joking! We were keen to get started, so we've already expanded our workspace, by investing in a neighbouring unit to open up the opportunity for new projects. Plus, we're in the process of reconfiguring the existing space we have, to allow us to work smarter, along with a review of processes and procedures to maximise productivity.
Long term, we'd love to expand. Obviously, we know we need to make a success of Signs Express (Plymouth) before we take any big next steps, but additional territories, maybe even additional centres in the Southwest would be an exciting leap forward."
Q. What would you say to someone currently looking into franchising as a business option?
Tracy: "It's a great bet, lots of support, great people and a great industry to work in. Signs Express take away the risk as far as we're concerned. Do your research, weigh up the benefits vs risks and as long as the scale tips on the positive side, then give it a go. We did our research over the years and have friends in franchising, but none of the other franchises have the same benefits as us!"
Q. What one piece of advice would you give to a potential franchisee?
Both: "Go for it!"
If you're looking for a new challenge or a fresh start for next year, why not get in touch?
We have resale opportunities available, offering you the chance to take over an established business or we have a number of start-up locations, allowing you to find a location that suits you.
If you're interested in finding out more, we're happy to arrange an introductory call at a time that suits you and you're welcome to attend one of our no-obligation Discovery Days at our flagship Twickenham centre, allowing you to experience 'a day in the life of'.
Contact Franchise Recruitment Manager Emma Wakefield for more information via email, call 0800 731 2255 or fill in the enquiry form online.
We'll follow up with Tracy and Simon in the new year and find out how their first few months have gone as Signs Express franchisees!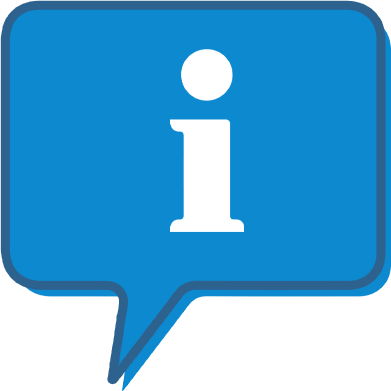 Interested and want to know more about Signs Express?
The Signs Express profile outlines all aspects of their franchise opportunity and allows you to contact them for further information or to ask a question.