Posted:20-June-2022
Signs Express Liverpool & Wirral franchisees talk about their franchise for sale
Operating for over 20 years, Signs Express Liverpool & Wirral presents the opportunity for a new business owner to run a successful business in a creative and innovative industry, equipped with a highly skilled team and an extensive, loyal customer base. Growing steadily over the years, the centre is currently operating at 16% up vs prior year, offering further room for business growth and development for an individual with a driven and entrepreneurial approach.
Thriving Territory and Untapped Potential
Serving the whole of Liverpool and Wirral and spanning both sides of the Mersey, Signs Express (Liverpool & Wirral) offers a fantastic opportunity for any new business owner, with over 13,500 selected businesses in its territory. Situated on the busy Croft Industrial Park in Bromborough, the centre is only a stone's throw from Liverpool city centre and the large industrial town of Ellesmere Port, offering a wealth of opportunity on your doorstep and in the immediate surrounding areas.
Working predominantly in the B2B sector, the centre has built a diverse range of customers during its 20 years of trading, working with some of Liverpool and Wirral's most successful businesses and organisations. With regular repeat business and large contracts with property management companies, housing associations, prestigious schools and colleges, manufacturing firms and more, the centre works across a range of industries.
Covering a multitude of signage and graphics solutions, the centre specialises in complete rebrand projects, vehicle graphics, external signage, internal wall graphics, wayfinding, illuminated signage, totem systems, plaques, internal graphics and more. Along with expertise in vehicle graphics, Signs Express (Liverpool & Wirral) also offer in-house commercial engraving, which is ideal for manufacturing, supplying plaques, labels, industrial process diagrams and also cut out letters/shapes in-house for durable, accurate sign solutions. And for an energized new centre owner, projects can further diversify into neon signage, digital signage and beyond!
Key customers include Regenda Group, Onward Homes, Pilgrim's Pride, CBRE, John Moores University, Bluecoat School, and the breath-taking Liverpool Anglican Cathedral, Britain's biggest Cathedral. Amongst the extensive customer base, there remains untapped potential within the territory, specifically amongst the construction industry, offering further outreach and development opportunities for a new owner.
Speaking to current business owners Roy Heeley and John McEntee we find out more:
What do you enjoy most about the signage industry?
"Having started the business from scratch many years ago, we are still learning 20 years later! We thrive when working in a creative environment offering a varied and diverse approach to our customers means every day is different. We're both sociable individuals and enjoy getting out and about meeting new customers. Building relationships is key to the success of the business, leading to repeat business, a solid reputation and word of mouth recommendations. Many of our good friends started off as customers and it's great that they've been on the journey with us.
Work life balance is also essential, our Monday-Friday working days have allowed us to spend time with our friends and family whilst enjoying the benefits of running our own business."
What have you enjoyed most about being part of a franchise?
"The support. Undoubtedly the support from our follow franchisees along with support from the franchise support centre has been integral to our success."
What are you most proud of in your 20+ years at Signs Express?
"Getting through difficult times and keeping the business thriving for 20 years are real stand outs for us. Along with growing our customer base from scratch and the loyalty we see time and time again.
Particular projects that spring to mind include, full rebranding projects within housing associations, vehicle wrapping 160 vans for one contract along with local work and seeing the difference you can make in your local area."
What can a new owner expect from your centre?
"We're so proud of what we've achieved, these are the key highlights for us:
A fantastic team, with an amazing work ethic and loyalty to the business
Loyal and extensive customer base
Thriving territory with lots of untapped potential
Further opportunities to develop the business
A busy phone line and lots of enquiries
Word of mouth referrals and lots more…"
What one piece of advice would you give a new business owner?
"Communicate… Get to know the team, get to know the customers and get yourself out there. Communication is essential in building relationships, both internally and externally, and is key to the success of the business."
Contact us today…
If this is a business opportunity that appeals to you, please get in touch with our Franchise Recruitment Team and join us on a no obligation Discovery Day to find out more.
Signs Express Liverpool & Wirral: Asking Price £175,000
Email: emma.wakefield@signs-express.co.uk
Call: 01603 598455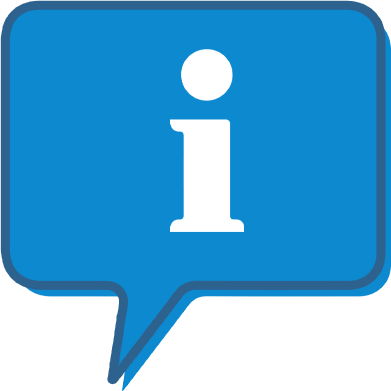 Interested and want to know more about Signs Express?
The Signs Express profile outlines all aspects of their franchise opportunity and allows you to contact them for further information or to ask a question.