01-September-2020
Petpals in Double Award Finals Success!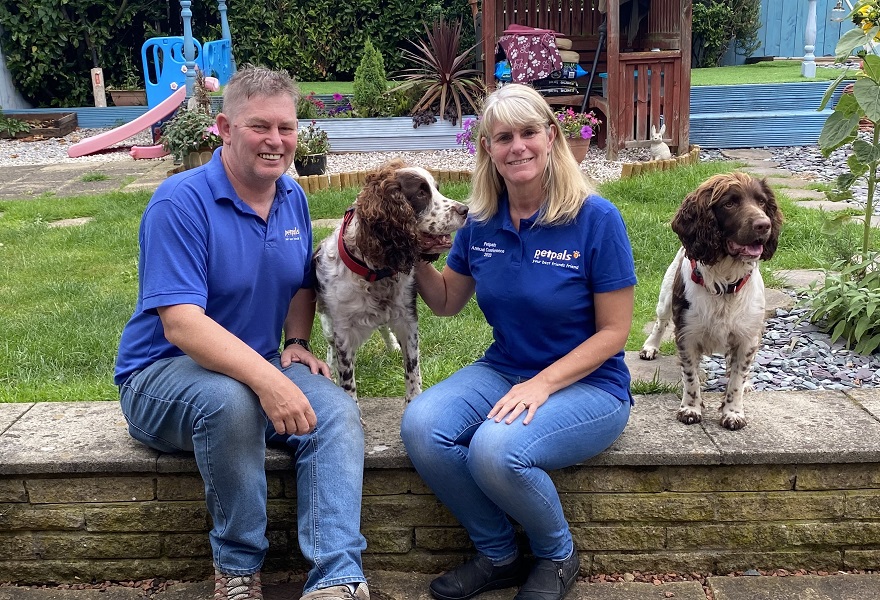 Two Petpals franchisees are celebrating reaching the finals of the national Pet Industry Federation awards.
With roots that go back to the late 1940's the Pet Industry Federation represents five specialist pet trade associations. They provide a quality assurance of businesses in the sector, with all members agreeing to adhere to their charters, which represent best practice for the different associations.
The awards celebrate success across a wide range of products, services, companies and individuals and provide a platform to recognise excellence and innovation in the pet industry.
Of the 16 award categories available to enter, Petpals Darlington & Yarm, owned by David and Sallyann Gray, reached the finals of the 'Pet Service Business of the Year' category and Petpals Chislehurst, owned by Sandra and Ray Hipwell are finalists in the 'New Business of the Year' category.
Petpals is a franchise organisation with over 50 independently owned businesses, caring for pets across the UK and is full member of the British Franchise Association.
David and Sallyann Gray commented:
'We are proud to have reached the finals of these national awards. It is great recognition that we have our business model correct and are providing the quality and professionalism that we strive to achieve every day. We have always maintained that to be good Petpals franchisees you must not only love animals, but you must also know how to run a good business. We are not the biggest Petpals territory in the network, but we do focus very heavily on our staff and business practices, which has helped us become one of the most successful.
'We also work hard to engage with the wider business community on a local level. We have recently been instrumental in working with Darlington Borough Council and local businesses, to ensure the PSPO's (Public Space Protection Orders) are applied fairly and we are immensely proud to have had a leading role in the creation of a new working group – a partnership with the council, to deliver an educational programme for the benefit of all residents, in what is believed to be the first of its kind in the UK.'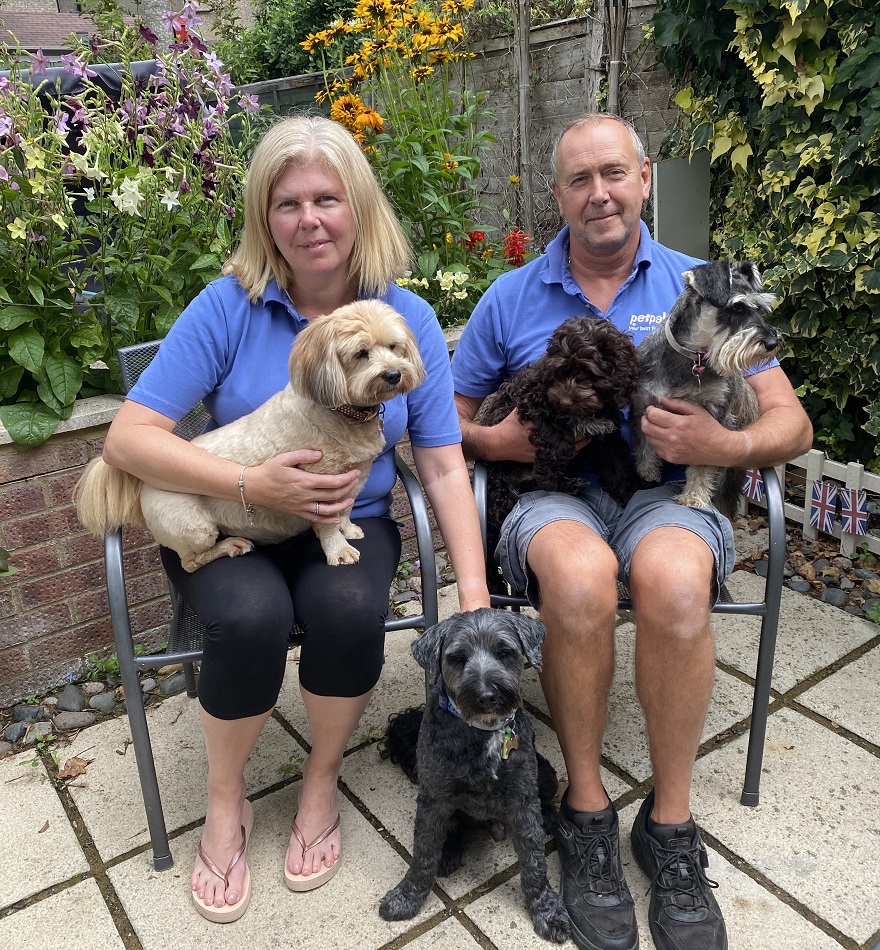 Petpals Chislehurst is owned by Ray and Sandra Hipwell. Sandra is an accountant and Ray was previously a driver trainer for the London Fire Brigade. They bought their franchise in late 2018 which they run together.
'We are blown away to have reached the finals of the 'New Business of the Year' category. From almost the moment we opened our doors at Petpals Chislehurst it has been completely non-stop. We had clients making bookings before we got back from delivering our first batch of flyers during our launch week with the Petpals regional support manager! Head office helped us so much in those early days, guiding us through the launch with marketing and advertising advice that we simply didn't know about.
'We were delighted to win 'Best Start-Up Franchise' at the 2018 Petpals conference and runner-up in the 'Most Improved Franchise Performer' in 2020. Although we've been asked many times, we don't think there is a 'secret' to our success, we simply put the pets first every time and their owners appreciate this. It is important to us that every time we visit a cat or small animal or walk or board a dog, they have a really positive experience.
'We have many clients who are key workers, who we kept walking for during the Corona Virus pandemic. These clients knew they could rely on us to care for their pets, as their own, while they went to work for the NHS at the height of the pandemic; we believe it is this kind of dedication and professionalism that sets us apart from our competitors. If we were lucky enough to win the award we know our clients would be thrilled for us, it would be the icing on the cake after a spectacular start and we're crossing all our fingers we can bring the trophy home for Petpals Chislehurst.'
MD of Petpals Kevin Thackrah said:
'To have not one but two of our franchisees in the finals of these prestigious national awards is excellent news and something we at head office, and indeed across the entire network, are very proud of. It is notable that they represent both a new and more established franchise which is good to see. People are never just a number at Petpals, they are part of the Petpals family and we support them all in just the same way both from our highly experienced staff at head office, to our supportive network of 50+ franchisees. I wish them both well in the finals and look forward to celebrating their success in the near future.'
To learn more about a franchise opportunity with Petpals click here!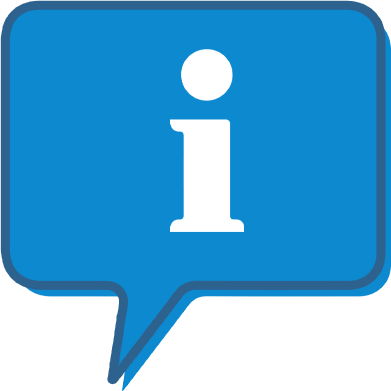 Interested and want to know more about Petpals ?
The Petpals profile outlines all aspects of their franchise opportunity and allows you to contact them for further information or to ask a question.