Posted:18-February-2020
Bright & Beautiful's first franchise owner leaps into the new decade by celebrating milestone 10 years of eco-friendly housekeeping
Award-winning business entrepreneur, Faye Roddy, is celebrating a milestone year in 2020 as she commemorates her tenth-year anniversary of Bright & Beautiful Altrincham, the first ever pilot franchisee in the Bright & Beautiful network.

The franchise has seen significant growth; just last year, the business saw a 45% growth in turnover which enabled Faye to invest in her growing workforce of 30 by hiring an additional five housekeepers to accommodate increasing demand for their services. 2020 will see the business grow at a continued pace to 2019. Faye has also recently acquired Wilmslow, a neighbouring territory, and is set to expand her successful domestic cleaning business even further by delivering over 1,000 homes cleans in the North West.

Faye took the first step in franchising back in 2010 and has since seen the UK wide business go from strength to strength. She anticipates hitting new highs for 2020, kickstarting with the expansion of her new business in Wilmslow, Cheshire wherein she has gained over 60 new clients and a great team of professional housekeepers. This growth has involved the development of a new customer service team, including a Quote Co-ordinator, a Quality Training Supervisor and 15 professional housekeepers all delivering Bright & Beautiful's award-winning eco-friendly cleaning, tidying, laundry and ironing services to clients across Wilmslow and the surrounding area.

Before buying the franchise 10 years ago, single mum Faye worked five jobs to support her young family. After several years of working part time at Bright & Beautiful, Faye seized the opportunity to become her own boss when she was offered the chance to invest in a pilot franchise and run the Altrincham branch. A successful businesswoman and well known locally, Faye has married a hugely supportive partner, Chris, and expanded her family to include three children - Aaron, Morgan and Charlotte.

Faye has played a key role in boosting the Bright & Beautiful brand nationally and amongst the network of over 65 franchisees. Invited to be an Accredited Training Centre, the Altrincham branch serves as a hub for new franchisees in the network, with Faye not only acting as trainer for new recruits, but also shares her support and experience with other franchise owners in the network.

Faye said: "I had always believed in our vision when I first joined Bright & Beautiful back in 2010, and since then, that vision has come to fruition. In just 10 years the network has grown from just one franchisee to a national network of wonderful business owners, all supporting and encouraging each other to achieve success, with the franchise providing invaluable support, training and expertise. Our recent expansion into Wilmslow has given us the capacity to welcome even more people into our ever-growing family of professional housekeepers and to create employment opportunities for local people.

"The feeling of being part of a family is what I've loved most about my experience, not just within Bright & Beautiful, but across the entire Neighbourly network, which is part of the world's largest franchisor of home service brands. I recently introduced a great friend to the same franchise family, resulting in him buying a Dream Doors business in Altrincham. This is testament to my own accomplishments, both in my own business and across the network."

Sue Moore, Managing Director of Bright & Beautiful, said: "I am delighted that Bright & Beautiful is celebrating 10 years in franchising and equally pleased that Faye has enjoyed great success in her business over the years. Faye is supportive, caring, and above all, very determined. All great qualities for success in business"

Operating across Greater Manchester, Bright & Beautiful covers Altrincham, Hale, Bowdon, Lymm, Dunham, Stretford, Hale Barns, Sale, Brooklands, Timperley and surrounding areas.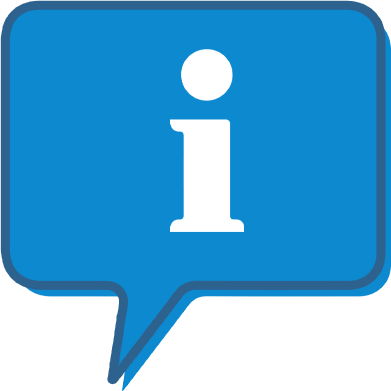 Interested and want to know more about Bright & Beautiful ?
The Bright & Beautiful profile outlines all aspects of their franchise opportunity and allows you to contact them for further information or to ask a question.