Last Updated: 07-November-2019
German Doner Kebab relentless growth showcased as like for like sales leap almost 50 per cent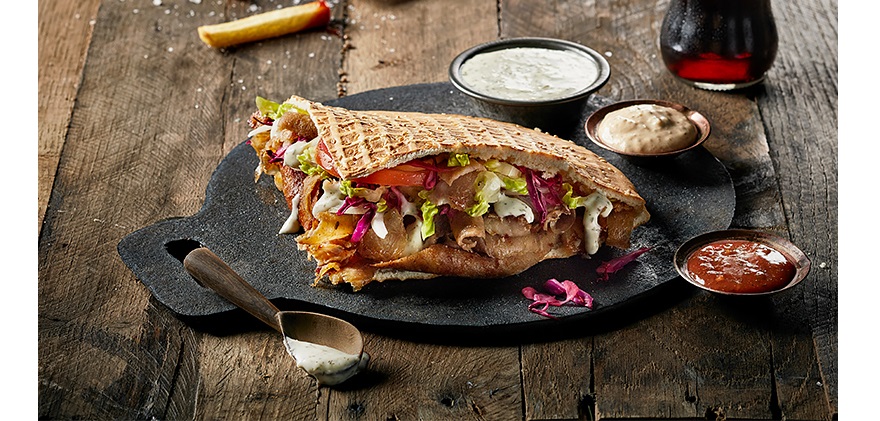 A significant surge in sales has cemented German Doner Kebab's spot as the UK's most exciting brand of the future.

German Doner Kebab's like-for-like sales have risen almost 50 per cent, bucking a nationwide trend that has left many rival outlets struggling to retain their grip on the market.

Following a successful year for the fast-casual brand, latest financial figures reported a 49.6 per cent annual increase in like for like sales.

German Doner Kebab's dynamic approach to appealing to the next generation of consumers is paying dividends as the traction generated in fast-casual dining shows no signs of stopping.

GDK's unique dining experience appeals to a new generation of customers, who are attracted to the chain's slick images, healthy great-tasting food, and quick serving times.

German Doner Kebab, the flagship of the Hero Brands portfolio, leads the way while the brand remains committed to truly disrupting the fast-casual industry.

And as a result of relentless UK growth, GDK is now listed as one of the country's fastest growing restaurant chains – with 36 outlets opened over the past two years.

Daniel Bunce, GDK MD for UK, Ireland and Europe, insists the results demonstrate the "value in thinking outside the traditional markets", and focusing upon "the food experience of the future".

He said: "German Doner Kebab remains committed to providing an altogether unique experience to UK consumers, and we are immensely proud of bringing a product to the market that clearly appeals to the next generation of restaurant goers.

"Our innovative blend of fast-casual dining has resonated with the needs of an ever-evolving market, which is being reflected in the phenomenal success of our stores throughout the UK and abroad.

"GDK is ahead of the curve and our results speak for themselves as we truly respond to the needs of our consumer base.

"Restaurant goers no longer want, or have the time, to be spending hours on their dining experience. Younger consumers are demanding shorter waits, great-tasting healthier food and an aspirational experience that they can capture across social streams."

The gourmet doner kebab chain now serves-up a whopping £1m in kebab sales in its restaurants every week in the UK, and plans are now well underway to open a further three new stores by the end of the year.

The UK growth plan follows news that the brand is embarking on expansion into Saudi Arabia. The Ajlan and Brothers Group has been signed-up as the master franchisee, with a development agreement of 100 stores over the next ten years.

Further growth has also been announced in North America, as franchises have been signed in Canada's Ontario and British Columbia provinces, while negotiations are underway to open outlets in New York's Manhattan and New Jersey.

To learn about franchise opportunties with German Doner Kebab, request an obligation-free prospectus here!