27-October-2017
Local accountancy firm Avanti joins British Franchise Association (bfa)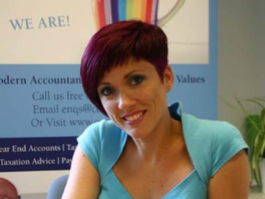 Avanti Tax Accountants based in Ipswich, has announced that they have been accepted as provisional members of the British Franchise Association (BFA) - the UK's only regulatory body for franchising.

The news comes just three months after the firm launched its unique franchise opportunity, which offers qualified accountants the chance to run their own business, with the support and expertise of a working accountancy practice, with more than 16 years' experience behind them.

To be accepted into BFA membership, the firm had to pass a rigorous accreditation process which reviewed all aspects of its franchise operation to ensure that is proven, protected, ethical, sustainable and that its documents are free of ambiguity and misleading statements

With assistance from regional law firm Birketts, itself an Affiliate member of the BFA, Avanti's franchise agreement was deemed to meet all of the BFA's Code of Ethics and its franchisee development programme demonstrated to be founded on good franchising practise.

Victoria Sharp, Managing Director of the Avanti Group (UK) Ltd said: "A lot of hard work has gone on behind the scenes to ensure that our franchise opportunity was given the seal of approval by the BfA, as the voice of ethical franchising in the UK. We are absolutely delighted to be recognised in this way and look forward to progressing towards the next level of membership as the Avanti Tax Accountants Franchise goes from strength to strength".

In addition to operating as a distinctive, highly-recognised and already established brand, Avanti franchisees will benefit from the franchisor's proven model of success, along with bespoke accounting systems, marketing support, training, ongoing business support and a unique opportunity to launch a business networking group within their territory.