Be your own boss and benefit from an established brand name!
Revive! Auto Innovations is a multi-award winning franchise in the automotive smart repair sector with a wide customer base, offering a great opportunity to grow a business. We are much more than 'a man in a van'.
We are looking for ambitious, dynamic candidates with a track record of success and the determination to build their franchise into a multi-van business, across the large territories that we offer.
If you are looking to take control of your future and create a lifestyle which suits you, franchising with Revive! may be the best route into business for you!
To find out more, why not request our FREE & non-obligatory franchise prospectus.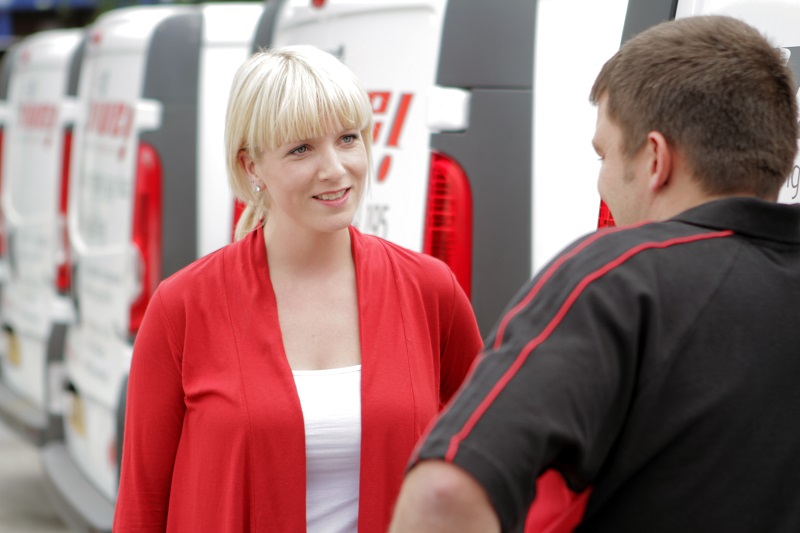 What do I get for my investment?
A Revive! franchise costs £27,500 + VAT. Subject to status, major banks can lend up to 70% of the total amount so you only need around £15k to get started.
Our outstanding support for franchisees includes:
Business planning and growth support as part of the Revive! Franchisee Journey.
Customer service team dealing with National Account queries and triaging the workflow.
Wide ranging technical support covering all aspects of the work, from paint matching, to alloy wheel techniques to new product testing.
A range of technical and business courses targeted to the support franchisees need at different stages of their journey.
Extensive National Account programme. This work provides franchisees with business which is available immediately, with automatic invoicing through the Revive! app ensuring speedy payment.
In-house IT support, which has been boosted by the addition of an in-house app developer and web developer, to accelerate further developments for the Revive! app which was a bespoke build and has streamlined and automated workflow.
Benchmarking reports giving franchisees up to date business data and performance statistics, helping them to understand and improve their metrics and profits.
National Marketing fund, which includes sponsorship of British Touring Car Championship (BTCC) driver Andrew Jordan. BTCC events attract ITV television audiences in excess of 20m, seeing the Revive! branding at every race.
Marketing team, providing guidance on local marketing campaigns, support with Facebook, PPC and SEO work and brand guidelines.
Credit control assistance, helping to ensure prompt payment from local dealership customers as well as the national account clients
Our Revive! communications platform is available on tablet or phone as well as desktop and provides access to a wide range of supporting manuals including product information, HR documentation, supplier information and offers as well as training modules.

The ideal Revive! partner - who we are looking for
At Revive! we have always been determined to provide our franchisees with the tools and training they need to build and grow successful businesses.
When investing in a Revive! business, our franchisees trade under an established and highly recognisable brand. As a result, you will benefit from our national contracts and reputable image in the sector.
As a Revive! franchise owner you also benefit from the fact that the automotive repair market is lucrative – it is estimated that over 50% of cars require repair work for damaged alloys or bodywork, and this figure continues to grow.
Revive! franchisees can operate both in a B2B environment and/or directly with the general public. Franchisees and their teams typically work closely with a mixture of local dealership groups, fleet and insurance companies as well as the general public, making work volumes significant. We award large, exclusive territories enabling franchisees to grow a substantial multi-van business, becoming a management franchisee.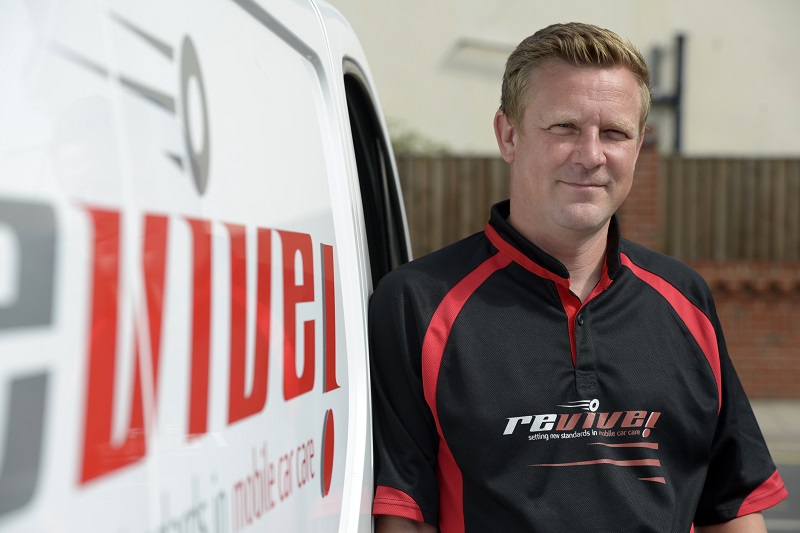 Are we right for each other?
Many of our existing Revive! franchisees have had varied careers and backgrounds. Ultimately we look for individuals who are driven and determined to succeed.
We are proud of our brand and we care about our team of franchisees, so we are looking for individuals who fit our ethos and who can live up to our values of Technical Excellence, Outstanding Customer Service, Integrity and Unity.
Our award-winning support team are on hand to help with each stage of the business and work with franchisees as they move from Trainee to Rookie and beyond, through the Revive! Franchisee Journey. Some of our larger franchisees employ 10 – 20 people and run much bigger businesses, some across multiple territories.
A Revive! franchise is so much more than a 'man in a van'!