Exclusive interview with Bek Halil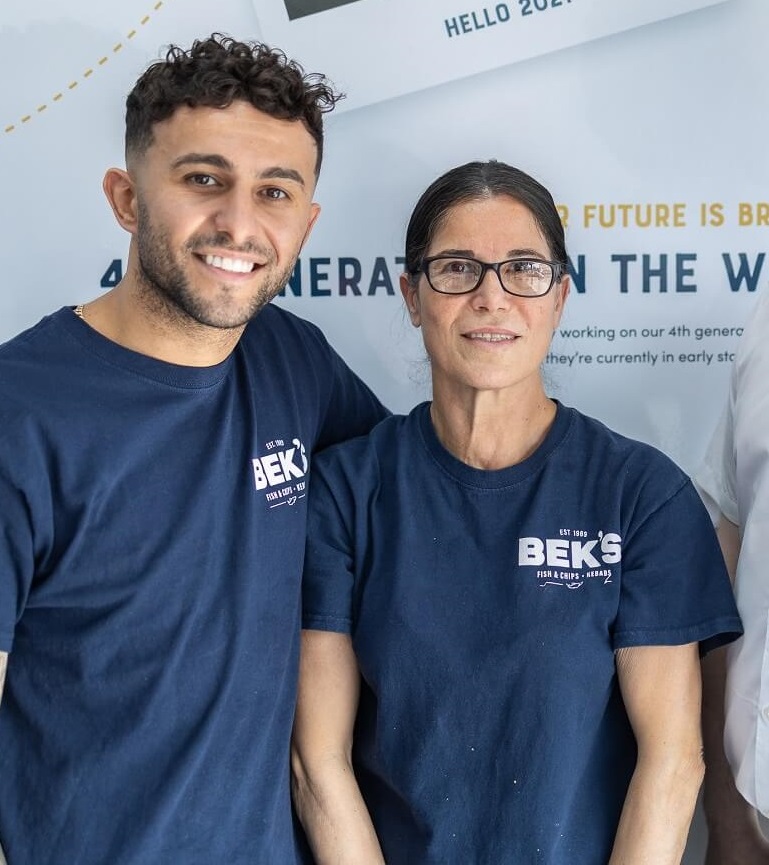 Fish and chip shops have always been a big part of Bek Halil's life. Numerous members of his family have owned them over the years with his grandfather being one of the first migrants from Cyprus to enter the fish and chip trade. His mother established Bek's in 1989 but wanted Bek to go to university and do something different. "I had a great career in banking as well as working for food safety and health and safety firms. Whilst I was learning within my profession, I was implementing all these strategies into my mother's fish and chip business." Whilst Bek originally got involved to formulate an exit strategy for his mother who was approaching retirement age, he soon realised that the business had grown to such a scale that there was an opportunity to develop it further. This has led them to franchising their proven model!
Tell us more about you and your background
I have always grown up around fish and chip shops with numerous members of my family having owned them including my mother (my now co director). However, my mother always wanted me to go to university or get a career within a firm, so being the good son I am, I followed her advice and took that career path.
I had a great career at the RBS group/NatWest and worked through business, commercial and corporate banking. I also had brief stints working for food safety and health and safety firms. Whilst I was learning within my profession, I was implementing all these strategies into my mother's fish and chip business.
I originally had got involved to formulate an exit strategy as my mother was approaching retirement age. However, realising that our business had grown to such a scale, I felt maybe it was a sign and so here we are now franchising our proven model!
My interests outside of work include spending time with my family; I have three young challenging boys that are making me feel a lot older than I look! I have played part time football pretty much my whole adult life and there's still a bit of life left in these aging legs. Lastly, I know it might sound cringy but I do not actually see my work life as a job, I tend to see it as my passion. I get to work and spend so much quality time with my mother; she's my best friend. I couldn't ask for any more out of life at this stage or a better director to work with.
What are your roles and responsibilities in the company?
I am the managing director of Bek's so I cover pretty much every aspect as we are still a small family run business with 10 employees. This includes marketing, finance, people management, franchise sales etc. I love it and it's been such a great learning curve.
Can you tell us about Bek's
Bek's was originally established in 1989; my grandfather was one of the first migrants from Cyprus to enter the fish and chip trade. He was the instigator to a lot of Cypriot migrants settling into the trade especially around the Midlands and was very successful.
We feel we have completely transformed the trade and provided an experience unmatched; we are producing some great numbers from a sales and operating perspective.
The most important aspect is the operational excellence we have created within Bek's including introducing simple and effective electronic systems and simplifying our menu. We do not feel that any other business within our industry operates this way.
We offer the most amazing products with our battered chips being our real USP. They are a delicacy from the Midlands; we use a real special recipe that makes them the most amazing product and a great talking point.
We have built such a huge reputation locally and nationally and have a strong online presence. This has helped us to nail the delivery market and have one of the highest single site ratings across the UK with some amazing metrics. There is literally nobody close to us within our local remit and we rank the highest on every platform.
Our first franchised store is due to operate in the town of Walsall by spring 2023. Our first franchisee is ex McDonalds where he spent 23 years in management and was very well regarded. He truly does love our brand and believes in the concept very strongly.
What is the demand for your services?
We are so fortunate that chip shops hold the largest share of the UK takeaway market and we pretty much cater to everyone's needs. We are high-quality budget food and our products can be eaten any day of the week at any time.
I have been doing a lot of work through our social channels and we have really connected with younger audience. I have had so many viral posts and even featured on the food bible (LadBible). Our battered chips are such a talking point and we have so much positive feedback from all over the globe.
Why is Beks a great investment for potential franchisees?
Mainly we are a profitable and simplistic business. We are excelling on many metrics, even with so much competition within our town. We operate in a great area but like a lot of UK towns, it has felt the brunt of the current issues surrounding the economical state of our country. However, people with little or no spare income are spending it with us and we are very grateful.
Chippies are the national convenience of the UK and it's not a new to market concept; we all know roughly what to expect from a chippy wherever we are in the country.
That being said, we are very different. We have simplified our model significantly, from packaging to streamlining the menu, more focus on selling potato with a very high GP, standardised portion sizes and split sales across different avenues. We also have the highest spec equipment on the market and a huge amount of experience in many fields within our business.
Our model works in so many environments - service stations, airports, local towns or city centres, retail parks - the possibilities are just endless.
We have had a lot of interest but we are looking for a certain skill level and are not going to ruin our brand reputation for a sale. We have a thorough vetting process and franchisees need to be at a certain level to run a Bek's.
What differentiates your franchise from the competition?
Our battered chips are unique in every aspect and this is an untouched market. Accompanied with our brand, systems and quality we feel we are onto a real winner.
What qualities do you look for in a franchisee?
Industry relevant experience would be great as I feel that the first few Bek's franchisees have to be very involved in the day-to-day running of the business. I always say that my Mom (co director) would make the ideal franchisee, she has such a high work ethic and a real passion for the business. She's an inspirational person with a lot of resilience and keeps such a cool head under pressure. The great thing about franchising with us is that you will have her on board to support you.
How did your franchise adapt during the COVID-19 pandemic?
Covid transformed our business and the way we operate as we implemented many strategies and adapted to a new way of working. It significantly exposed us to a new market; I feel many chip shops unfortunately haven't moved forward with the times, hence why they have been finding it harder with trade. We made a significant reinvestment back into our business of circa £100k to adapt to life after COVID and increase our operational output and keep up to demand.
What challenges have you had to overcome?
We are still early in this process and have many challenges to come our way. My biggest challenge so far has been competing with other brands who have a much larger budget for marketing due to being backed by major groups. We have however spent a lot of time building our social media presence to promote both the Bek's brand and franchise opportunity which is working well and have started to promote the franchise on relevant platforms which will help us to build the network.
What have been Bek's biggest achievements to date so far?
I just feel the overall growth has been astonishing. I still can't believe how far we have come and how well our single site has performed in such a short space of time. As previously mentioned, our single site does just as well as, if not better than, many major quick service brands locally.
I was recently talking with the Vice President of major food franchise brand in the UK who has over 250 stores internationally, and when I compared our business metrics, I really felt like we are geared up for the same journey. It really struck me that we are onto something great.
What does the future hold for Bek's?
Honestly at this stage, I just want our franchisees and new customers to have a great experience. I have waited a long time to get the right franchisee and the right site which is situated 15 minutes from our existing site. I can't wait to order a delivery from our new site on my nights off, you could say I will be auditing from home!
On a serious note, I've negotiated our franchisee a great location, from rent to potential. I just feel that site and the franchisee will be so powerful for our growth. The new site has twice the space of our own site, and 4x times the customer growth opportunities harbouring some heavily populated towns. On top of this they have a third of the competition we face at our site. Most importantly, our name will carry significant weight, I think if we got to 3-5 sites it would be an amazing year for us in 2023.
What expansion plans have you got nationally and internationally?
I would love to focus regionally initially to perfect our model. I have however had some amazing conversations about taking our concept to places like London, Manchester, Glasgow and Dublin and even though I feel we would be a guaranteed success, I think we need to do some great work regionally first before expanding to the rest of the UK.
I've also had calls with potential investors from North America and the Middle East, which is definitely something to consider for the future once we have cracked the UK. It's great to know that we are being watched by some very big operators.
What advice would you give to someone considering franchising their business?
You have to have a clear identity of your concept - what are you? What does your brand stand for? What research have you done in your market? Ultimately this has got to be your passion.
You need to have put in the hard yards to get the rewards at the other end. Be the one who has made the mistakes. And how can you franchise your business when you haven't experienced all the different emotions of operating your own business.
I would always say be ethical and responsible as a franchisor, I see a lot of fabrication and a lack of red tape that allows franchisors to manipulate franchisees out of hard-earned money. Don't start off with money being your motivation, it has got to be your passion. You must have a clear identity or else, to put it simply, you will just get found out.
If you had to do it all again, what would you do differently?
I would ensure you do your research and work with some quality partners; I really thank Bal Kaur (Franchising Director) at HSBC for introducing me to some quality and credible individuals within the franchising industry. I wish I could have had her advice from the start, it would of saved me time and money.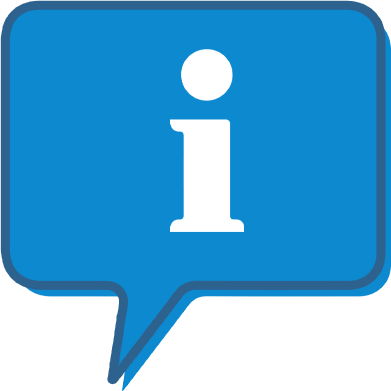 Interested and want to know more about Bek's ?
The Bek's profile outlines all aspects of their franchise opportunity and allows you to contact them for further information or to ask a question.