Interview with Helivelton Francisco, Founder of Dooh Ponto Hambúrguer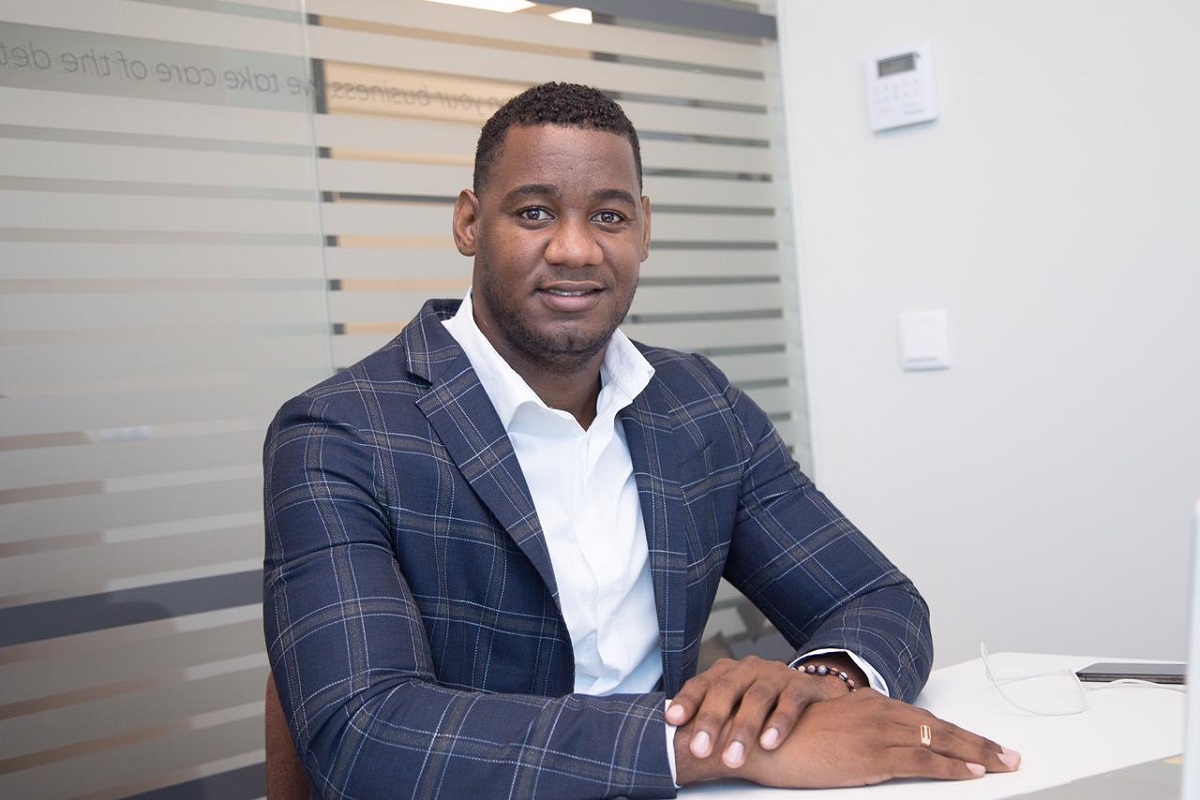 Name: Helivelton Francisco
Franchise: Dooh Ponto Hambúrguer
Tell us a bit about yourself
I was born and raised in Angola, Luanda in the poorest neighbourhood of the capital called Sambizanga. I've always had many dreams, such as being an engineer and to travel to London. At the age of 16, I became a father to my first daughter and started working as a call centre operator with a salary of $260 per month. I resigned after 6 months to start working in a bank, where I worked for a few years and then resigned to go to South Africa to study Telecommunications. I returned to Angola after finishing my studies and started working as a network engineer. I then worked in the Netherland, before leaving to run the first Dooh Ponto outlet from a trailer.
What is your role / responsibilities in the company?
At Dooh Ponto I'm the CEO. My responsibilities are:
Plan annual strategy for company's growth together with the team
Give directions to the employees so that company vision can be fulfil
Hiring and leading team of seniors managers
Plan marketing strategies with marketing director
Guide the company to the right direction
Plan sales strategies with sales team
Making the team understand the core values of the company
Attend international trade show
Can you tell us about the business?
I founded Dooh Ponto in Luanda, Angola in 2015. The business started very small in a street food trailer that cost $200. Our concept is a mixture of Portuguese and African secret recipes bringing to the table an amazing unparalleled food experience. We started franchising in 2018. We´ve decided to choose to go down the franchise route to allow the business grow faster and give to other people an opportunity to benefit from what we´ve created ( Why let them open new brands if we can let them benefit from ours?). We have currently 12 franchises in Angola, 1 in South Africa, RDC Congo and Mozambique.
Services/Products offered: Craft hamburgers, Milkshakes, Ice creams, Alcoholic's drinks, Soda, Cooked Ribs ( BBQ & Peri Peri ) and Grilled chicken wings( BBQ & Peri Peri ).
We also have our own delivery brand called Dooh Delivery.
Who is your target market / what is the demand for your services?
We target everyone! Our goal was always to make sure anyone can have a bite in a Dooh Ponto Hamburger. The demand is very huge because people are always looking for new flavours and experience and that´s what we delivery!
Why is your franchise a great investment for potential franchisees?
It´s a great investment because we care about our franchisees and we want to make sure they are making money. We combine reasonable investment trying to keep acquisition cost as low as possible versus high revenue. Our franchise profit margin is about 12% to 18%.
What differentiates your franchise from the competition?
Acquisition cost is lower
Reasonable net profit margin
Fresh products without addition of any flavour enhancer or food preservative
ROI in 24 months after
New brand people are not saturated
More than 4 franchise concepts available
What qualities do you look for in a franchisee? What makes a successful franchisee?
Customer-obsessed mindset
People and management capabilities
Local real state knowledge
Financial strength and stability
Quality focus
Commitment to Dooh Ponto business model
Franchisees are successful when they understand that they have to work hard to make things happen.
How did your franchise adapt during the COVID-19 pandemic? How did you support your franchisees during this time?
We were very quick adapting to the "new world", complying and marketing to keep in with all regulations required by WHO and local governments. We increased online sales by 10%.
Some franchisees experienced sales drop below the average, and so to support them we decided to not charge Royalties for certain period of time.
What other challenges have you had to overcome and adapt to over the years in your franchise and the industry in general?
We launched the business in a small city of around 9million people, where only around 2.5M have access to the internet and 1M are a realistic lead. We have to share that 1M people's buying power with many other businesses. As we are the first Angolan brand to franchise, we had to lecture the market on what a franchise is and how it works in order to get ideal franchisees.
What have been the company's biggest achievements/successes to date so far?
Jumping from street food trailer to high standard restaurants.
What does the future hold for the business? What are your growth targets?
People around the world are tired of eating the same food with the same flavours and that is where the opportunity for us to expand to Europe, North America, Canada and Middle East.
We want to give to the right people the opportunity to grow with us, nationally and internationally, this is the best time to come on board with us!
Our expansion plans is to enter to the European market, American and Middle East countries with strong partnerships
What advice would you give to someone considering franchising their business?
Make sure the concept is unique, business is scalable and most important, profitable.
If you had to do it all again, what would you do differently?
I would do literally the same, we are on the right way.