Posted:23-May-2023
Blossom is a franchise we knew we could trust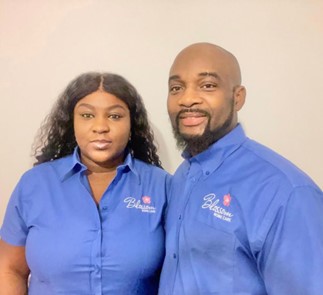 Regina and Funsho Samson are shrewd judges of character – and as soon as they spoke to Blossom Home Care founders John and Fiona Leggott, they knew they were dealing with people they could trust.
The Leicester couple were less then impressed with some of the home care companies they'd come across, yet felt immediately at home when they discovered multi-award-winning Blossom.
"It was such a difference," says Regina. "John and Fiona were so straight-talking and so transparent, and gave us every bit of information we wanted.
"They hid nothing from us, and the more we heard, the more we realised how much we wanted to put something back into the community by taking on the Leicester franchise."
The couple, who have opened their first office in the city and hope to employ at least 100 people by year three, are something of a dream team for Blossom.
Regina is a support worker specialising in clients with autism, ADHD or challenging behaviour - quite a contrast to her background as a lab worker with a degree in pharmaceutical science – while Funsho, a social landlord managing two tower blocks in Leicester, has a Masters in Aviation and years of experience in customer service and hospitality.
"Funsho will remain in his job until we've grown, then he'll open our second office," says Regina. "He has management experience, while I have industry experience.
"This is where I'm meant to be. Working as a support worker has made me realise how much I love giving care to people.
"Funsho and I are people people, so it was inevitable we would do something like this. It's from the heart.
"We're going to make it a very relaxed atmosphere to work in, unlike other care companies where everything is rushed.
"When we came across Blossom, it just clicked and we knew this was the route we wanted to take.
We love Blossom because they're prepared to go above and beyond to make sure their carers are comfortable – and their bespoke app keeps everyone on their toes as well."
Funsho is equally impressed.
"Blossom is very different to other care companies," he says. "The business model is very logical and will work.
"It's is a business that's been tried and tested, and their reputation precedes them. That's what attracted us.
"When we spoke to John Leggott, we just connected. He's very straightforward.
"I loved the fact that John and Fiona are also very humble and easy to talk to to. When we met them face-to-face we didn't hesitate to sign up with them."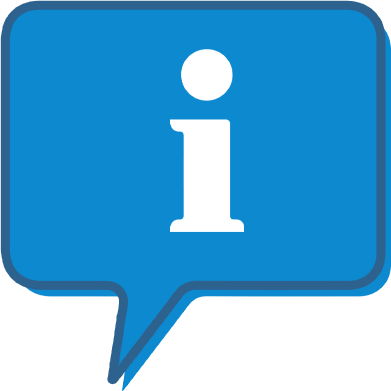 Interested and want to know more about Blossom Home Care Ireland Master?
The Blossom Home Care Ireland Master profile outlines all aspects of their franchise opportunity and allows you to contact them for further information or to ask a question.