Posted:06-June-2022
Running a Revive! Auto Innovations franchise one year on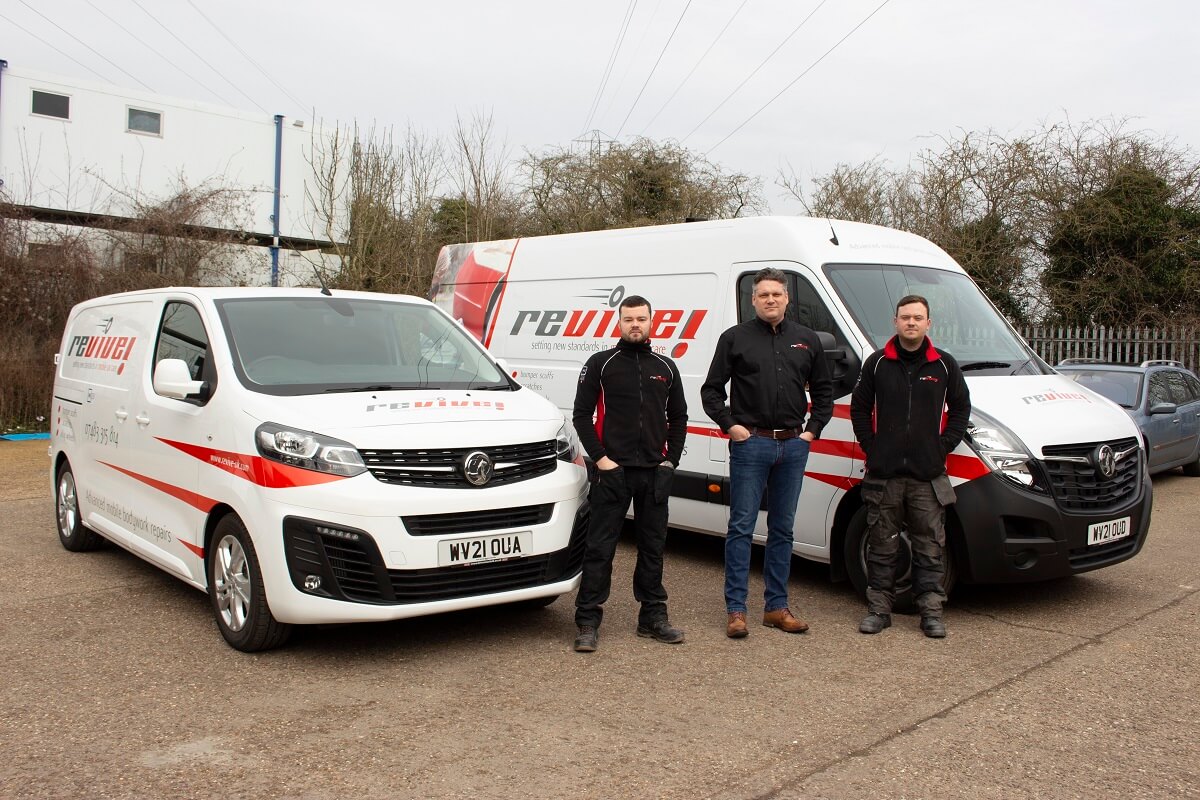 Name: Tom Giles
Location: Aberdeenshire
Franchise: Revive! Auto Innovations
Date launched the franchise: 29 March 2021
Can you tell us a bit about yourself and what you were doing prior to buying your Revive! franchise business? I am 50 and originally from Canada with a degree in petroleum engineering from Montana University. I've spent my whole working life in the oil industry, moving to Aberdeen with work in 1998.
As a specialist in directional drilling, my job took me all over Europe, rising through management ranks to the post of UK operations manager.
The already volatile oil industry was one of the worst hit by the pandemic, and I was asked to make half of my 57 direct reports redundant in April 2020. A task I hated, and one that led me to question my future.
It was just the worst time. Having to let really good, talented people know by Zoom that they were going to lose their jobs didn't sit comfortably with me.
I was working really long hours and felt like I was on a constant hamster wheel. My work-life balance was terrible, and I just wasn't enjoying it anymore. When the call went out for volunteers in the second round of redundancies I applied and spent an anxious two months waiting to see if they would let me go.
Can you also tell us about the Revive! franchise? Operating in the rapidly growing SMART repair industry, Revive! franchisees run large territories and manage their own team of technicians who repair damage to car paintwork including bumper scuffs, minor chips and the refurbishment of alloy wheels.
Why did you go down the franchise route? What made you choose your automotive repair industry? And why did you choose Revive? As a life-long enthusiast I have owned many cars since moving to Aberdeen and always found it hard to find skilled repairers to carry out cosmetic work on my own vehicles, so I knew there was a strong demand for a top- quality SMART repair service in the area. Whilst I had excellent management and financial skills, I lacked the necessary knowledge needed to set off on this new direction and all my research kept pointing to Revive!
I knew that following a proven business model was the way to go, and it was just a matter of choosing the right franchise brand. Revive! came top of all the internet searches I made, and the more I read about the company the more impressed I became.
I went onto forums and all the discussions about Revive! were positive, so decided to contact franchise director Cathryn Hayes to start the application process to buy Revive! Aberdeenshire.
How did you raise the finance? My redundancy package covered a large chunk of the cost, and the rest was raised through the bank. It was late 2020 and the pandemic had made the banks a bit scared and risk averse. Revive! gave me a lot of guidance with raising the extra finance. My own bank which I had been with for 23 years wasn't very helpful, so I ended up going with HSBC and they have been very good.
It was probably the worst time to raise money. The loan and van finance cost more and I had to put down bigger deposits.
What training and support did you receive initially and ongoing? I started my training during the pandemic. The Revive! management franchise training programme had been adapted as a result of the lockdown, with classroom sessions being held online rather than at the franchise's own headquarters complex in Rugby. I went to the Revive! Training academy for the final week of practical training all of which was carried out following the strictest social distancing procedures.
By the time I went to the Revive! training academy I had already met so many people via Zoom that everything felt very comfortable and familiar making it easier somehow. The time learning the technical aspects of the job was invaluable, giving me a solid foundation on which to learn and the confidence to know I would eventually get to where I need to be. It provided me with many operational insights, knowledge that can only be gained through experience, to call on when dealing with customer complaints or when managing staff in this particular industry.
And training has been ongoing since then. There's a training plan set out for all of Revive! franchisees at every step of our journey. Every few weeks there is a franchise meeting. We have a Zoom get together for all the guys at a similar stage to me – those who started around the same time. A member of the Revive! training department sits in on the sessions and they hear whatever we need and give us training accordingly. We've had a lot on social media and sessions on how to use Google to bring in more sales leads.
How would you describe your day-to-day role as a Revive! franchisee I spend my day working on the business, not in it. I plan the work schedule for my four technicians, follow up sales appointments with retail customers and make sure that as a team we deliver the highest possible levels of customer service and meet the service level agreements set out by trade customers, which include car dealerships and the Enterprise Rent-A-Car national account.
Provide information on challenges overcome as well as your key successes to date. Please also detail the steps you have taken to manage the business during the Covid-19 pandemic. I started my business with two technician and two vans and I realised after a few months that I needed to get a third van on the road. Finding the right people was definitely the biggest challenge – but everyone you speak to will tell you the same thing - it doesn't matter what industry you're in.
Most of our business comes from recommendations, and I was proud to win the bronze award for customer service at the Revive! Annual Conference this year. One of my key achievements has been to get the Enterprise Rent-A-Car contract for our area. We had to invest in additional equipment and meet their service level agreements (SLAs). One of the SLAs is to repair each car within 48 hours– our average is 16!
Covid hasn't really affected our business much. Two of my technicians were each off for two weeks with Covid and there wasn't as much trade work, but the retail side was very busy from day one. As a mobile operation we worked on peoples' drives fully socially distanced and with people working from home it's actually been easier for them.
Has becoming a franchisee changed your life, if so how? If it weren't for COVID I probably would never have left the oil industry and not had the chance to start a whole new career as my own boss doing something I love. I have been able
to spend far more time with my wife Kim and young son Caleb – and even our Cypriot rescue dog Roman gets to ride around with me in the car when I am out quoting for jobs!
How do you achieve a work-life balance? In my previous life I was on call all the time and used to take calls at all hours. I started work at 7am and didn't finish until 7.pm. I still work long hours, but I am at home which makes a huge difference and am strict about not answering the phone after 6.pm or at weekends. I'm with my family a lot more now and it's great to be around for when my son Caleb gets home from school.
If you have staff, how do you retain your best staff and keep morale high and productive; how do you incentivise your staff and recognise success?
I give them responsibility which demonstrates trust and respect. Often I'll meet them while they are at a job to see how they are doing and even if I just make them a coffee or clean up after them it shows that I am not just sitting in an office somewhere telling them what to do.
They are involved in the business and want to help it grow. If they want extra training, I'll arrange that for them through the Revive! Training Academy.
We have our own WhatsApp group where we upload pictures of finished jobs. We praise each other on that group and they're proud of what they do.
I can recognise their performance mostly by their revenue as they earn a bonus for each job they do. They are naturally hard workers and there's a bit of rivalry between them. At Revive! we have our own app and it's on each of the technician's phone. They can see their revenue for the month so they are always trying to beat each other!
What is the most invaluable piece of advice you could give someone looking to buy their first franchise? Do thorough research and find out as much as you can.
In your opinion, what makes a successful franchisee? You have to be conscientious and resilient. A bit canny with money. Know when to spend and when to wait. Working with people you have to be calm. I would say don't fly off the handle at every little thing. If something bad happens just roll with it and work through it.
What are your plans for the future? I have bought a unit which will allow us to take on more work and work indoors in all weathers. I have already taken on a fourth technician and will be adding another van in September. I did a five and ten-year business plan which took me up to nine vans – there's a lot of opportunity out there for us.
If you had to do it all again, what would you do differently? The only thing I would do differently would be to start with three vans. And I would have gone down the franchising route sooner!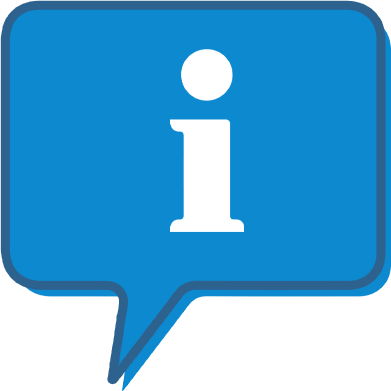 Interested and want to know more about Revive! Auto Innovations ?
The Revive! Auto Innovations profile outlines all aspects of their franchise opportunity and allows you to contact them for further information or to ask a question.