13-January-2021
My EnviroVent franchise is my retirement investment!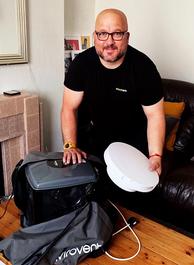 Dad of two, Charlie Bisby, has accomplished so much since launching his franchise in August 2011. He's consistently grown the business, year on year, and has established a sound investment for the future of his family. On a personal level, operating a franchise has given him the freedom to run his business on his own watch, providing a flexibility he could have only dreamt of in his previous career.
"The best thing about being an EnviroVent franchisee is owning a business in my own right, setting my own schedule and reaping the rewards of my hard work. I'm representing and selling an excellent product which is, quite simply, market leading. That's a massive contributor to my success but my work-ethic and passion for customer service also plays a key role. I work hard to uphold EnviroVent's standing in the industry and they work just as hard, as a franchisor, to support me in the operations of my business. It's a mutually beneficial relationship that I'm proud to play a part in."
Charlie's background in ventilation engineering and high-level management spans two decades, but it's since discovering the EnviroVent brand and launching his own franchise that he's found his true calling in life.
"I've worked with some pretty recognisable brands since starting my career, but none quite live up to EnviroVent. I was introduced to the brand in 2008, back when I was working as National Installations Manager for a firm in Sussex. A former colleague encouraged me to travel up to the head office in Harrogate and interview for a role managing the new heat recovery division. Within minutes of meeting the team, I was blown away by EnviroVent's vision. It was a smaller enterprise back then, but the potential and passion were palpable. My wife was heavily pregnant at the time and we already had a little girl, Lily, but the move up north to join EnviroVent was worth the upheaval – it was too good an opportunity to miss."
Charlie threw himself into his new role of Projects Director, heading up a team that delivered quality ventilation solutions to some of our most prominent commercial clients. Three years in and with two young children, he found himself reconsidering his personal goals and what part EnviroVent could play in the next phase of his life.
"In 2009, not long after I joined, Envirovent launched its franchise opportunity across the UK. The first few franchisees had already gone on to build profitable and very successful businesses, despite many having had no prior experience with the product. When my wife and I felt compelled to move back down to the south west and raise our children there, a franchise seemed like the perfect solution – something I could grab with both hands! I recognised that a move into franchising would mutually benefit my family and EnviroVent; I'd still be part of the brand, whilst having the autonomy of running a business for myself."
"I invested in the Devon, Somerset and Dorset franchise. EnviroVent were extremely supportive throughout the process, which only reaffirmed my respect for the brand. Here they were, losing a key member of their commercial team, but they were the first to encourage me to give this new, exciting chapter a shot."
Once relocated and settled into his new home, with both kids enrolled in school, Charlie could get on with the job in hand. Establishing his franchise! On day one, he made three sales, and within his first year, he'd achieved his projected sales for year two. The only way was up for this budding entrepreneur.
"I revelled in the challenge of establishing my own targets and pushing myself to surpass them. I'd always known that EnviroVent would play a big role in my life but investing in my own franchise felt like I was going a step further and investing back into the brand. I soon found that I was able to spend more time with the children, managing my workload around the responsibilities of family life. When I'd worked at head office, I'd faced a 90-minute commute twice a day, meaning it would often be way past the kids' bedtime by the time I got home."
Despite his experience, Charlie soon found that his sales and marketing expertise benefitted his bottom line just as much as his background knowledge of the product.
"From the offset, I spent a considerable amount of time developing my sales skills by drawing on my experiences of leading teams of staff. I've always been a good communicator, in that I'm able to deliver messaging concisely and positively – a skill I found myself utilising every day. I treat my customers with the same professionalism as I would my fellow colleagues, but also with the same humility and respect as I treat my family and friends. It's simple; people buy from people, a mantra I revisit on a daily basis. I constantly strive to offer a personable and customer-centric service.
"I never have an ulterior motive when meeting with clients. I listen to their problem before suggesting a solution that's feasible and never outprice a customer for my own personal gain. That's just not how I do business. It's also obvious to my clients that I feel really passionately about our products and install process; we're offering a premium product, which really is the best on the market. For me, it's imperative that my clients feel they're getting a service that equals the product."
Charlie's long-term strategy for his franchise is clear yet multifaceted. Whilst scaling up the size of his business, he'd like to scale back his workload, allowing for young, fresh talent to take the reins of his successful franchise.
"I'm extremely satisfied with the place the business is at now, having consistently increased profit margin since 2015. I plan to increase my client base before bringing in a successor to take over operations. I currently cover a considerable territory, spanning over a 100-hundred-mile radius, which I run as an owner-operator. Essentially, I manage every part of my business, from meeting with prospects to creating invoices, but these are skills I can pass on to an operations manager.
"I'll always hold a stake in the business, as I have such belief in the profitability of the product, but I'm no fool to the benefits of retiring early and letting someone else do the hard work. It would also mean a lot to me to be able to introduce another hungry, dedicated entrepreneur to the EnviroVent way of life. I'd take a lot of personal satisfaction in helping another young family to experience the same levels of professional and personal gain I have."
Learn more about franchise opportunties with EnviroVent here.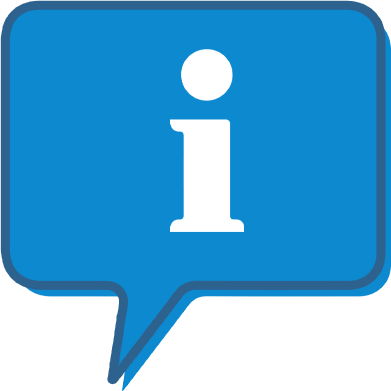 Interested and want to know more about EnviroVent?
The EnviroVent profile outlines all aspects of their franchise opportunity and allows you to contact them for further information or to ask a question.