Posted:13-January-2021
Exclusive Interview: "Signs Express has a dedicated Franchise Support Centre"
Name: Thomas Somers
Location: Lancaster
Franchise: Signs Express
Date launched the franchise: November 2002
Tell us a bit about yourself and what you were doing prior to buying your franchise?
Before opening Signs Express (Lancaster) I worked for Courtaulds Textiles PLC for 15 years in various senior roles in factories across Northern Britain mainly supplying Marks and Spencer. I was then made redundant whilst working as a Commercial & Production Director for a weaving business in Yorkshire when the company was taken over by another PLC.
Why did you go down the franchise route initially? And why did you choose your franchise?
Although I thoroughly enjoyed working in textiles, manufacturing in the UK was a shrinking operation so I felt it was the ideal time to look for a new career. By chance I came across franchising and having had roles both on the commercial and production sides of businesses felt that my skills would be well suited to running my own business.
I had manufacturing based experience working within the business-to-business sector, so I narrowed the choice down to three franchises operating in these areas.
"Signs Express was the most professional and well established which was ultimately why I decided to join their franchise network."
Why have you decided to sell your business?
Having grown the business steadily for 15 years and built up a very loyal customer base the time seems right for me to sell and allow somebody take it to the next level. Whilst a few years away from retirement age I am looking to cut down the number of hours I work to allow me time to explore new challenges.
What's the key selling points of your business?
This is a ready-made business that will enable you to walk in from day one with a full set-up, staff, customer base and sales. My business is very profitable, has a diverse, loyal client base with a long-standing team of highly skilled, reliable staff.
"I have also invested in the centre so a new owner doesn't have to. This has included completely refitting the unit and purchasing new equipment and machinery."
What support should the new franchisee expect to receive?
One of the major benefits of joining a franchise is the ongoing support you receive from the Franchisor. Signs Express has a dedicated Franchise Support Centre based in Norwich that is committed to helping make your business a success. Support includes an initial training course for new franchisees, comprehensive marketing activities, operational assistance and growth planning.
There will also be a handover period from myself to ensure a smooth transition for the team and key customers.
What are the other benefits of buying a resale?
There is less risk attached to buying an existing business because it is already established so you can start earning from day one rather than trying to build a client base from scratch.
What is a typical day for you as a franchisee?
A typical day involves dealing with customers' requests, this might be emails, phone calls or on-site meetings looking at their signage requirements and advising on possible solutions. The next stage is to produce quotes and artwork (there are two others in my team who also do this). Finally, I often then do some of the day-to-day administration required to keep the business operating smoothly.
Has becoming a franchisee changed your life, if so how?
Nobody has given me another P45! It has enabled me to have a great work life balance. I am always home for tea with the kids and have built my business up to the points that I have the freedom to take time off as and when I want it. On top of that I have also earned more than I would have as an employee.
What is the most invaluable piece of advice you could give someone looking to buy their first franchise?
"Don't try and do it all yourself, trust your team to do it."
They are much more capable that you (or they) think! I have reached the point that nothing relies solely on me anymore and I would recommend any franchisee builds their business to do the same.
In your opinion, what makes a successful franchisee?
Ambition and self-belief are important as well as being able to understand what drives the business forward. Make sure you train your staff thoroughly and trust them with the responsibility for all aspects of the business allowing you to take a step back. By doing this you can focus on managing and growing the business rather than get sucked into the day-to-day issues as this is where you will add most value.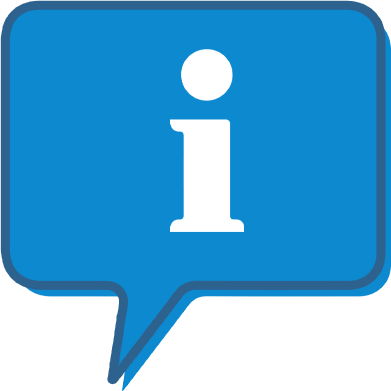 Interested and want to know more about Signs Express?
The Signs Express profile outlines all aspects of their franchise opportunity and allows you to contact them for further information or to ask a question.