What support should you expect from a franchisor?
By Andrew Cutler, Sales and Franchise Director at Card Connection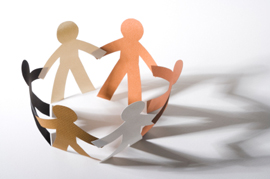 Many people choose franchising as it is less risky than starting up in business alone. Franchises use an already proven sales model, however, most importantly, franchisors offer ongoing training and support and the real value of franchising lies in the ongoing assistance in all aspects of the business.
Firstly, the franchise's product or service will have been developed and refined through years of successful sales knowledge built up by the franchisor. The Franchisor will have taken care of market testing and will already have a powerful brand built up through ongoing corporate marketing. Challenges will have already been overcome, short cuts created and best practices will have been honed into a winning formula contained in a detailed operating manual.
Critically, all franchisors will run a training program. This will take into account that many new franchisees are inexperienced at both running a business and often have limited familiarity with the industry sector. Training, will cover all the basic information required to run the business; from broad market knowledge to detailed stock management, information on the product and promoting the franchise itself as well as accounting and tax issues. It should include product positioning, typical customer profiles, competitor information as well as the drivers that sustain supply and demand. This information ensures franchisees can understand the market forces and what has driven business success so far.
Similarly, effective training should provide an understanding of the business advantages and disadvantages relative to competitors and therefore help in generating insights into competitors' strategies – past, present and potential. The training should offer an informed platform for franchisees to begin developing future strategies to establish and sustain advantages over competitors and to promote the business properly on a day-to-day basis.
With an understanding of the market and competitors, the focus of training will also cover the business itself and the product or service being sold. It is said 'the more you tell the more you sell' so in order to market and distribute a product or service effectively, franchisees also need to know how it is designed and produced and its many benefits.
However, the day-to-day operational running of the business is equally as important as its promotion and positioning and this is where the franchise manager will come in. From merchandising stores to stocking stockrooms and completing paperwork, years of experience have enabled franchisors to discover the secret of the most efficient ways of working and it is the franchise manager's role to impart this information on an ongoing basis to ensure the franchise avoids known pitfalls and is able to develop the business as efficiently as possible.
Territory and call cycle planning for example fall into the category of operational planning. Franchisees need to know how territories are divided and in which geography they are entitled to sell. The franchise manager will be familiar with the concept of call cycle planning will therefore help franchisees make the most of time and other valuable resources.
Franchisors will usually offer the opportunity to spend time in the field with experienced franchise team leaders or business development managers to ensure theory is firmly related to practice. At Card Connection we advise that between 60-70% of the training should occur in the field with the franchise manager as this is the only way that franchisees can gain first hand, real-life experience.
Franchisors will be keen to see new franchisees earning from day one. Therefore, this will be reflected in the investment in the training programme and support offered to help franchisees build their businesses during the initial start-up phase and on an ongoing basis. Because of the support offered, franchises are far less of a risk than setting up a virgin business.
Not only will you be using a proven business model from an established company which has already done its homework on the market but you will also receive individual training and support to ensure you succeed in your new enterprise.