Why advertise on whichfranchise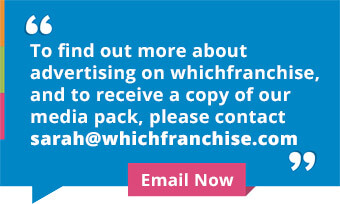 Are you looking to advertise your franchise? Then consider advertising on whichfranchise.
Established over 20 years ago, whichfranchise has helped literally hundreds of prospective franchisees find the right franchise for them.
We have built strong and lasting relationships with franchisors and franchise industry experts, many of whom have acknowledged our effectiveness in franchisee recruitment in the testimonies below. Reading these quotes will allow you to see why we are still the UK's number one franchise website for franchise advertising.
---

"We've been working closely with whichfranchise for many years now and for very good reason. The website is full of useful, impartial advice that should be noted by every prospective franchise as well as features and interviews from some of the leading names in the sector. Like the bfa, whichfranchise focuses on educating and informing its readers, not on selling them something.
- Pip Wilkins, Chief Executive, British Franchise Association
---
Franchise suppliers

"Lloyds TSB has supported the whichfranchise.com website for many years as it provides an essential source of sound advice and information for people looking to research investing in a franchise opportunity."
- Richard Holden, Head of Franchising, Lloyds TSB

"I have worked with whichfranchise.com for over 10 years as both a franchisor and more recently with Franchise Resales Ltd. They have consistently generated quality leads for us and now as we list all our major resales with them we have continued to receive high quality enquiries. The level and rate of enquiries has held up well during the recession which is a strong indicator of the "pulling power" of the site. Any franchisor would be missing a major opportunity if they did not use whichfranchise.com for there recruitment advertising."
-Derrick Simpson, Former Franchise Resales

"whichfranchise.com is an excellent resource for prospective franchisees, not only when carrying out due diligence on franchise opportunities but also in finding out what it takes to become a successful franchisee. The balance between providing sound advice on vital aspects of running a franchise, such as business planning and funding, and acting as a 'shop window' for franchisees is just right. We at Franchise Finance are more than happy with the quantity and importantly the quality of enquiries Whichfranchise has generated. We would gladly recommend whichfranchise, it is one of the very best in the business."
-Rob Orme BA (Hons) QFP, Franchise Finance

"When considering how best to promote the availability of new Master Franchise options to UK investors, the whichfranchise Master Franchise section is a must as far as I am concerned. The team are always most helpful when it comes to working out what is the most suitable wording, images etc to use – but of course the key thing is the results, and recently we have met some outstanding candidates, several of which have gone on to invest in our clients' concepts."
- Iain Martin QFP, The International Franchising Centre
---
Franchise testimonies

"We fully support whichfranchise.com and everything they do to promote franchising in the UK. whichfranchise.com is involved in all major franchising events across the UK, promoting and informing those interested about franchising, whichfranchise.com is definitely the first place to go to for help and advice.
- Graeme Tobias, Multi-Unit Domino's and Tim Hortons franchisee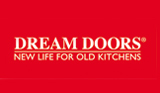 whichFranchise.com is an ideal and expertly handled site, consistently providing us with quality leads. Some of those enquirers have gone on to become integral members of our franchise. They should also be praised for giving clean and simple information to potential franchisees, making it easy for them to discover our company. We have worked with them for quite some time now and would recommend their partnership to other BFA-member franchises.
- Troy Tappenden, Managing Director at Dream Doors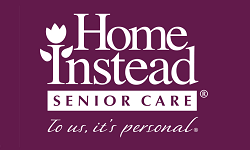 "whichfranchise.com proved to be an invaluable tool, both in terms of the information available on franchising in general, and also in helping to find the right franchise for me."
Suhail Rehman, Home Instead Care franchisee Glasgow

Gas-elec have enjoyed a professional and enjoyable all round relationship with whichfranchise for many years now.
The ease of receiving leads from them works very well. The fact that the leads always fit our specific needs, as in the person's skill set, are already qualified. This means we can send an information pack out quickly and confidently, securing a speedy and efficient turn-around for a prospective franchisee. Long may it continue!"
- Carol Otway, Group Franchise Director, gas-elec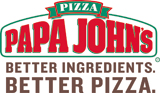 We have advertised on whichfranchise for a number of years and it is has become a key element of our franchisee recruitment marketing plan. The site always has useful and informative content for franchisees which helps people to make informed career choices.
- Papa Johns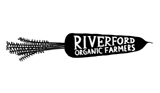 We've tried many advertising portals over the years and whichfranchise has been one we've continuously advertised through. The quality of leads is of a high standard. Enquiries come through from people who are well informed and have a genuine interest in purchasing a franchised business. The articles that whichfranchise publish are unbiased and informative.
The whichfranchise team members are super helpful, offering advice on what we as a franchisor could be doing to improve traffic through our pages, such as ensuring we provide regular news stories and feature articles.
- Nigel Loveridge, Franchise services manager, Riverford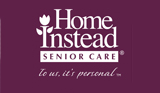 We have always advertised our franchise opportunity with whichfranchise. This is because we believe it is one of the main sites people go to for not just information about particular brands but for information about franchising itself. One of the other reasons is we are looking a growing our franchise network in Scotland – we believe whichfranchise can help us do that with the brand presence they have there. We always find the team helpful and have often found their advice invaluable – in particular around resales.
- Ruth Brown, Head of Franchise Development, Home Instead

We've been working with whichfranchise for a number of years and they have consistently generated good quality leads for us. The whichfranchise team has also been a pleasure to work with. We believe that whichfranchise.com is an invaluable source in providing individuals with franchising information that ensures they make an informed decision about their future.
- Daniella Marsh, Franchise Brands

whichfranchise has generated great results for us and we're delighted with the service they provide. While the number of responses is important, we've also been very impressed with the quality of the candidates who convert from initial enquiries to the application stage."
- Andy Hirst, Head of Franchise Development, Domino's Pizza

"We are really pleased with the result from whichfranchise.com; we achieved 3 completed sales within the year. We also found the quality of enquires were of a very high standard. The commitment of whichfranchise has been very impressive and any request for updates or advice is handled quickly and efficiently, nothing is too much trouble. We recommend whichfranchise as a great way of recruiting franchisees."
- Rebecca Diamond, Aspray

"We thank whichfranchise.com for quality leads and for helping us in our expansion to Scotland. Our master advert on the site provided us with many excellent enquiries, and from this we managed to secure our Master Franchisee for Scotland!"
- Tim Eliasson, Husse

"At Agency Express we have been more than satisfied with the lead quality and service we have received from whichfranchise. A number of our applicants and subsequent franchisee's began their journey at whichfranchise, and we are pleased to continue our working relationship with them."
- Ben Brookes, Operations Co-ordinator, Agency Express

"No Letting Go has relied on the whichfranchise website since launching our franchise opportunity in 2008. Since then we have received high quality leads from well informed and serious enquirers. The commitment and dedication of the Whichfranchise team is always evident and any request for advice, assistance or amendments has always been handled promptly and efficiently. It is a bonus knowing that the other advertisers on the site are all BFA approved."
- Tony Mundella, Franchise Director, No Letting Go

"We have enjoyed a successful partnership for many years with Which Franchise and achieve excellent results in terms of both quantity and quality of enquiries we receive from potential franchisees."
- Mike Noad, Franchise Manager, Interlink

"At Snap-on Tools we consider whichfranchise.com to be a valuable asset to our recruitment programme. This year a number of our new franchisees have used this website on their journey to joining Snap-on. Recruitment has a fundamental role to play in growth our business and the which franchise.com website helps us to achieve our goals".
- Louisa Banks, Snap-on Tools

"'whichfranchise has been our first choice for web presence since the inception of our franchise. It has consistently provided us with quality leads hat subsequent 'me too' websites have been unable to match. I foresee whichfranchise remaining as a core presence in any marketing strategy that we employ in the future."
- Geoff Whittle, Prokill

"CeX Franchising consider whichfranchise.com to be an excellent source of quality franchisee prospects. This channel is an integral part of our growth strategy going forward, in additional to being a primary reference point for applicants seeking information on all matters franchising."
- Frank Orchard, Franchise Manager, CEX

"The whichfranchise.com website is a vital ingredient in our on-line marketing and recruitment mix. The considerable offering of free and independent advice on the site which is easily navigated is invaluable to the prospective franchisee. We believe this to be a crucial element in providing the qualified leads we receive from whichfranchise.com. Their support team is always happy to accommodate day to day content management requests. Their new and contemporary website along with its varied resale categories such as Women in Franchising showcase the innovation behind a website that truly understands the franchise market."
- Kerry Sherriff, Operations Manager, The Original Poster Company

"We have been using whichfranchise for a number of years now and they are one of our main sources of quality leads. We are impressed with how quickly the team at whichfranchise.com update our profile within hours of our request. We would not hesitate in recommending whichfranchise.com and see it as an integral part of our future marketing and recruitment campaign."
- Keith Bradshaw, Director, Certax Accounting Limited

"Pitman Training Group have been advertising for new franchise partners through whichfranchise.com now for over ten years, which in itself speaks volumes in an ever changing world. During this time we have had first class service, cheery responses and an excellent business relationship but above all quality of leads and speed of action on updates when needed. We advertise our resale opportunities solely through this website and the returns of interest in this area alone has been excellent and continues to be so. I cannot speak highly enough of both the team, the service and the website."
- Mike Cressey, Franchise Manager, Pitman Training

"We have been thoughly impressed with the not only the quantity but the quality of leads we have received from whichfranchise.com. The support and quick response from the team at whichfranchise has also been very refreshing, we hope the good relationship continues into 2010."
- David Spackman, Head of Franchise Recruitment, BELVOIR! Lettings

"We have always found whichfranchise.com an excellent source of information and prospective franchisee enquiries. The depth of knowledge and information included in the website makes it a great asset to our franchise recruitment marketing activity. Staff are always on hand to add case studies and news stories and the launch of its regional websites has greatly enhanced the offering to both prospective franchisees and franchisors."
- Rebecca Dack - Marketing & PR Manager, Signs Express Ltd

"We have been with whichfranchise from the start and have enjoyed an excellent investment return over the past years. A regular 'crop' of good quality enquiries is obviously crucial to any organisation and the life blood for effective, continuing, recruitment, and that is what we have experienced by being in a relationship with this, probably the best, website available.The site itself is 'user friendly,' professionally presented, and certainly seems to attract the most promising, discerning prospects out there.We are very happy to be associated with whichfranchise, and have no hesitation in recommending the site to other franchisors."
- Ron Hutton - Franchise Recruitment Manager, Rainbow International

"Travail Employment Group have a longstanding relationship with whichfranchise.com. As the only bfa affiliated website they not only understand web based advertising but have an in depth knowledge of the franchise marketplace. The quality of their site follows through to the quality of their leads. As a tool to promote The Travail franchise I find it' user friendly' which is crucial. Our relationship with whichfranchise will continue!"
- Nick Rees-Elford, Managing Director, Travail Employment Group

"We regularly have prospective franchisees attending our presentation days who have found Rosemary Conley Diet & Fitness Clubs through the whichfranchise.com site. Whenever we have needed to alter or update our listing on the website, the customer service has been quick and efficient."
- Catherine Bennett - Franchise Recruitment Manager,Rosemary Conley Diet & Fitness Clubs

"The whichfranchise.com website is an excellent source of information and news for both franchisors and prospective franchisees alike. The quality of the site attracts genuine enquirers which means that the leads we then get are also genuine and of a high quality. The whichfranchise team are helpful and professional and very highly thought of in franchising circles. I am sure the site will remain an important part of our franchise recruitment programme for years to come."
- Terry Nicholson - Franchise Development Manager, Revive

"whichfranchise.com are our most successful form of advertising, and are an integral part of our marketing strategy. Amendments to our entry are always actioned the same day, and the service we receive is of the highest standard in every regard. I would not hesitate in recommending whichfranchise.com as an advertising medium to any other franchisor in the UK."
- David Paulson, Franchise Recruitment Manager, TaxAssist Accountants

"We have been using whichfranchise for many years now and they are one of our main sources of quality leads. We are particular interested in the resale section as listing specific existing areas for sale on the site means we get genuine serious enquiries from franchisees in those areas. Requests to remove sold areas or add newly available ones are handled speedily and efficiently and the site itself is constantly updated and maintained."
- Cynthia Shelton, PA to the Sales Director, Card Connection

"Recognition Express and ComputerXplorers are two of the brands that we advertise through whichfranchise. We have always found whichfranchise to be extremely professional, very helpful and willing to work with us to maximise the return on our expenditure. It is sometimes difficult to pick 'wheat from the chaff' in terms of websites but we are very pleased with our investment in, and commitment from whichfranchise."
- Nigel Toplis, Managing Director, Recognition Express & ComputerXplorers

"whichfranchise.com is a highly valuable source of quality leads for MOLLY MAID and always figures strongly in our advertising strategy - we would definitely recommend them. The site is very easy to navigate and the back-up support is absolutely first class! "
- Andrew Parsons, Manager Franchise Development, Molly Maid

"whichfranchise is our 1st choice for internet advertising as it provides good quality leads, due to the quality of information provided to prospective franchisees. Their support and marketing is second to none."
- Nicola Brown - Commercial Director, Barking Mad

"Jo Jingles is thrilled with the on-going results and enquiries generated by whichfranchise.com. The website is informative and honest and their proactive approach helps it to stand out as an invaluable information source on franchising."
- Caroline Crabbe, PR and Marketing, Jo Jingles

"We have used whichfranchise.com for a number of years as part of our on-line franchise marketing strategy. The quality of enquiries has been consistently good and, just as importantly, the staff at whichfranchise.com respond promptly and efficiently to any requests for amendments to our advertising. The whichfranchise.com web site is professionally designed, continually up-dated and is clearly a source of valuable information to prospective franchisees."
- John Warren, Franchise Resourcing Director, Driver Hire

"Oscars have used whichfranchise.com for a number of years and as such it forms a major part of our recruitment campaign providing Oscar with good quality leads. The site is constantly expanding, introducing valuable information to prospective franchisees. The team at whichfranchise are professional and efficient and continually update us on any improvements to the site that may prove useful."
- Janet Walmsley, Franchise Manager, Oscar Pet Foods

"whichfranchise has been a consistent generator of high quality, potential franchisees. Any company looking to expand via franchising would struggle to find a better medium than whichfranchise or a more knowledgable team."
- Managing Director, Antal International Network

"whichfranchise.com is an extremely important site for us in terms of our industry profile and ongoing recruitment of franchisees. Not only do we receive a substantial number of enquiries from the web site, but we are consistently impressed by the quality of the leads that it delivers. Also, because the web site features such an impressive array of free and impartial information and advice, it attracts prospects that truly understand the franchising model and who feel ready to take the next important steps."
- Tony Murray, Bairstow Eves

"whichfranchise.com continually proves to be successful for Select Franchising in generating high quality enquiries. We have continued to work with whichfranchise.com for many years, their site is informative for both franchisees and franchisors and the team always provide a great level of customer service to us!"
- Suzie McCafferty - Director Franchise, Select Appointments

"We receive a good steady level of quality enquires from whichfranchise.com and regard it as an essential part of our marketing mix. The support we receive from the whichfranchise team is also very professional, nothing is too much trouble."
- David Littlewood, Franchise Account Manager, YOUR MOVE

"The whichfranchise website has proved invaluable in our online strategy to attract franchisee's to the NBC offering. whichfranchise is a website that I view as providing quality over quantity enquiries and therefore one that that mirrors our own selection criteria as a franchisor. The re-sales area of the website has given us an excellent platform to advertise just a couple of opportunities that have presented themselves and I wouldn't hesitate in continuing using whichfranchise as a 'definite' in our future recruitment marketing activities."
- Kelly Smith, NBC Bird and Pest Solutions

"The sheer volume and quality of leads from whichfranchise has been outstanding and a major contributing factor to our success. In the first year of advertising we recruited 11 franchisees via our entry on whichfranchise.com, in a nutshell "total value for money...and very nice people as well!"
- Dave Lister -Director, X-Press Legal Franchise

"whichfranchise provides the perfect forum to reach prospective CNA franchisees. Other franchise websites have come and gone, but Whichfranchise has been there for us from the outset. One reason for its success has to be that that it doesn't stand still — they are constantly generating new ways for us to reach top-quality candidates. Whichfranchise looks set to remain an integral part of our marketing strategy for many years to come."
- Albert Wilde - CEO, CNA International
"We have been advertising on whichfranchise for the past three years for Merry Maids, TruGreen, ServiceMaster Clean & Furniture Medic. The quantity of leads is less than on some sites, but the quality of leads is consistent. I will be continuing my relationship for the foreseeable future with whichfranchise.com."
- Ken Dennis, Franchise Sales Director, ServiceMaster Group

"At Little Kickers we tend to get the majority of our franchise enquiries through word-of-mouth, but have been impressed with the response we have had through whichfranchise, which is the only website we advertise on. We were attracted to whichfranchise because they are the official online partner of the bfa, and, as a result, we feel that we receive enquiries from people who are genuinely interested in taking on a franchised business, and who are looking to invest in reputable companies who comply with the bfa's stringent ethical requirements. "
- Christine Stanschus, Little Kickers

"As a tool for recruiting new franchisees, whichfranchise.com leads the way. The comprehensive information and advice provided helps users to self-qualify themselves ensuring that the leads we receive are of a higher quality. We would definitely recommend whichfranchise to anyone looking for quality franchisees."
- Robin Stenhouse, Baguette Express

"We've advertised with whichfranchise for some time and have benefited from consistent and high quality leads. Their commitment to franchising is evident from the array of information on the site and we consider this to be a major factor in attracting the right calibre of potential franchisee for our business. There's no question that whichfranchise will be on our wish list of mediums to attract new franchisees into our network next year and we would have no hesitation in recommending that you consider them your first choice for internet based recruitment."
- Cathy Birchall, Blazes

"whichfranchise consistently give us the best return for investment of all the advertising channels we use to promote our franchise."
- Clare Starling, Wimpy

"We have been recruiting franchisees through whichfrancise.com for about 6 years now, and find the quality and quantity of leads to be second to none. The website is both easy to navigate and most useful for potential franchisees. The staff at whichfranchise are all very professional, friendly and most helpful - great people to work with ."
- Peter Kirton, Esquires Coffee Houses
Click here to read testimonies from those who used whichfranchise to find the ideal franchise for them - franchisee testimonies