Keeping it in the family
Article by Michael Johnson
Card Connection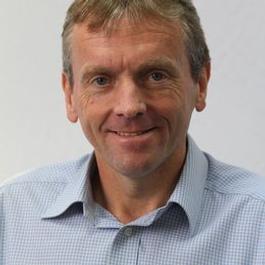 Successful franchisees come from every walk of life. Middle managers, forecourt proprietors and ex-post office managers have all become owners of Card Connection franchises.
However, some of our most profitable franchisees are run by families working together as a team rather than individuals alone. In fact 25% of Card Connection franchises in the UK are run by a couple or husband and wife team.
The advantages of franchising
For many, one of the advantages of running a franchise is that it can offer a complete lifestyle change.
It provides the chance to be your own boss with the support and back-up of an established company behind you. In addition, many franchises are flexible enough to fit around family commitments and provide a profitable income based from home.
Keeping it in the family also means all aspects of the business are looked after by people you enjoy spending time with and you can trust.
Considerations for this route
When families work together, the success of a franchise is often more critical than that of an individual alone, as it is likely that this is the only source of income for the whole family unit.
It is therefore necessary to select a franchise that will offer sufficient return on investment to support all those involved. You must also choose a stable market that is not at the mercy of economic fluctuations as all the family income will originate from one place.
Therefore, ensure you scrutinise the accounts of the franchisee from whom you are purchasing the business to ensure income projections are realistic. Avoid buying a 'virgin' territory as this is essentially an unknown quantity, the risk of failure is magnified, and the consequences of poor performance are far higher if 'all your eggs are in one basket'.
Benefits of investing in an established franchise
Buying an established franchise territory with existing customers will help to ensure you have income from day one. Picking a well known brand with a good reputation means that a large degree of the: 'so who are you?' work will have already been done for you and you can get up to speed more rapidly.
Once a suitable franchise has been researched and selected it is important that the strengths and weaknesses of the individuals running the business are recognised from the outset as these will have an impact on the way the operation is run on a daily basis and its likely success in the long term. It is advantageous to divide responsibilities to accommodate these key attributes. Making sure that there is support from the franchisor to help allocate roles during handover process can be helpful as an objective third party opinion.
This is one major advantage of buying a franchise; you have the experience of a franchisor and network of franchisees behind you. Even if you or your spouse are not experienced yourself, expensive mistakes can be avoided as the franchisor will already have worked out the most efficient ways of doing things and, by buying a franchise, you purchase this expertise.
Create the right work-life balance
Once you are up and running, one element to consider, particularly when two or more family members are involved in the franchise and the business is run from home, is work-life balance.
In the anxiety to be successful it is necessary not to loose sight of the importance of rest and relaxation and quality time spent with the family. The advantage of sometimes having more flexibility in working hours should not impact negatively on family life. If work and life become un-balanced it will be detrimental to both the family relationships and running of the business in the long term.
Attributes needed
Whichever type of franchise is chosen and however the respective tasks are allocated, teamwork, commitment and tenacity to achieve results must be a priority for each person involved in the day-to-day effort of running the business.
Keeping up the motivation of the family team can often be the hardest work of all and yet it is key to encouraging individuals to work together and ultimately achieve better results than one person alone.
However, the main advantage of running your own family business is that effort put in is directly related to the rewards achieved. As long as all the family members keep sight of this important goal it is possible to keep franchising in the family.

Last Updated: 17-January-2020