Franchising Step by Step
Article by Michael Johnson
Card Connection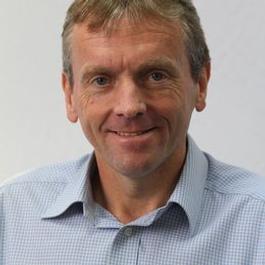 Whatever business you are in, planning and goal setting is important and none more so, than when you are buying a franchise.
The step from employment to running your own business must be more than a leap of faith, it has to be a thought-out and well executed process to maximise the chances of success. In this article, Michael Johnson, Managing Director of Card Connection considers some of the basic points required for successful franchising.
Is Franchising Right for You?
This is an individual decision which only you can answer! You will need to be honest with yourself. Do you have the right mind-set and 'can do' attitude harnessed by enthusiasm and the determination to succeed? You will also need the capacity to work hard and put in the hours to develop and grow your franchise. A supportive network including family and friends behind you can be helpful.
Research
If you decide to realise your dream and become self-employed through owning your own franchise, thorough research into the best business model to suit you is key. Don't leave any stone un-turned. You need to choose an industry which you will enjoy and be passionate about working within. Learn about the pros and cons of that sector and the relevant franchise opportunities within it. The industry must be stable and the business viable long term.
Talk is cheap, so speak to existing franchisees, competitors, customers and suppliers to really get a sense of what you could be getting into is important. Spending a day or two with a franchisee can give you a real insight into the day-to-day challenges to see if the opportunity really is right for you.
Finances
You may have found the perfect franchise, but do the sums add up? You need to be sure that your potential income will be sufficient to support you and your family and to do this you need to sit down with an independent advisor – for example an accountant or someone who really understands figures and do some number crunching. Use the actual previous accounts from the franchise you are buying or a similar sized franchise if you are purchasing a virgin territory. Keep in-mind, initially, you may not earn as much as the experienced franchisee retiring from the business.
Funding
You will need to consider appropriate funding for the purchase of the franchise plus working capital, depending on how long it will take you to 'get up to speed'. Some franchises earn money from day one and some may take years to build up, so be sure to include these estimates in your forecasts. There are a number of major banks with franchising departments who will lend a percentage of the funds to buy a well-regarded franchise if you have a solid business plan and appropriate credit history.
Support and Training
The great point about franchising is support and training are provided. However, it is up to you to take advantage of this. Following the franchise manual is the path to managing a successful franchise from the outset, as it will have been created based on the experience of the franchisor over many years. The level of support and training can vary between franchises so be sure to check this out before signing on the dotted line.
Marketing
Marketing is also an aspect of franchising where your franchisor will support you. Often franchisors have a national PR and marketing programme in place while franchisees will usually need to market their individual franchise businesses, with varying degrees of help. Be sure to discuss this early on with your franchisor so you will know what's expected.
Day One
Opening the doors of your franchise on day one will no-doubt be both exciting and daunting at the same time! Remember things won't always go to plan and be prepared for this. Lean on your franchisor for support in those early days as your 'on the job' learning curve will be steep! Try to make connections with other franchisees too, as building relationships with colleagues can help when it comes to talking through and overcoming challenges of a fledging franchise.
Motivation
Once you are up and running, the initial excitement of starting your own franchise may fade and you will need to keep motivated! If the books are looking good and you are earning, this can be particularly motivating! However, if your plans are longer-term then keeping an eye on the end goal is essential. Getting involved in regional or national franchise meetings and the Company's franchise conference can help, as often ideas are provided to gain traction and keep the business moving in the right direction.
At the end of the day, your goals and plan are decision making tools, they will help you execute the ongoing running of your franchise and so it is essential to think ahead. The more thought that goes into the research and planning process the more likely, ultimate success in your franchise business will be achieved.
Card Connection is part of UK Greetings, which is a subsidiary of American Greetings Inc., one of the largest greeting card publishers in the world and has limited vacancies for franchisees that are keen to run an expanding business.
Last Updated: 17-January-2020