The international franchisor's guide to franchising in the UK
Article by Jane Masih
Owen White Solicitors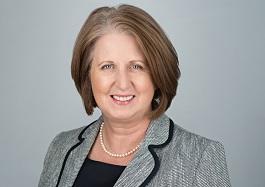 Franchise disclosure requirements
There are no legal requirements in the United Kingdom to disclose any information to prospective Master Franchisees or prospective Franchisees.
Franchisors should be wary as to claims made in prospectuses, brochures or similar publications for prospective Master Franchisees or Franchisees, particularly if they relate to earnings. In the UK, the law of Misrepresentation applies to Franchise Agreements, as it applies to all contracts.
Statutory rules and legislation on franchise agreements
There are no registration formalities in the UK. Moreover, there are no special laws which apply to Franchises. The general law applies. Franchise Agreements are therefore governed by the same rules which apply to all contracts.
Appplicable Antitrust law
In the UK, Franchising is governed by the provisions of the Competition Act 1998. For the most part the provisions of the Competition Act reflect the antitrust provisions of the EU (except that they are applicable only within the UK).
The main provisions are divided into two: the Chapter I prohibition and the Chapter II prohibition. The Chapter I prohibition may be relevant if the Franchisor has a significant market share in the UK. The Chapter II prohibition is rarely relevant in franchising.
In addition to domestic competition law, EU competition law will apply directly in the UK. Thus, Article 101 TFEU will apply if the Franchise Agreement has the object or the effect of preventing, restricting or distorting competition within the EU. An example, of an anti-competitive practice, is that a Franchisor generally may not fix prices for a Franchisee.
Characteristics of Master Franchising and Area Development in the UK
There are basically three usual main ways of carrying out international Franchising.
1. Master Franchise Agreement ("MFA"):
A master franchise relationship is where a Franchisor from Territory A (e.g. USA) grants to a Master Franchisee the right to grant Franchises to Franchisees within Territory B (e.g. United Kingdom) (i.e. the right to sub-license). In this event the Master Franchisee is itself a Franchisor for Territory B rather than a Franchisee.
2. Area Development Agreement ("ADA")
An ADA is a facilitating agreement for a Developer to become a Franchisee of multiple units. He has no right to sub-license and all units must be opened by the Developer himself as Franchisee. A separate Franchise Agreement ("FA") is entered into in respect of each outlet.
3. Joint Venture ("JV"):
JV's are relatively rare. A JV is entered into when the Franchisor wants a stake in the Master Franchisee or the Area Developer in Territory B or when the prospective Master Franchisee or Area Developer needs financial assistance to buy or carry on the business.
Last Updated: 24-January-2020