What is a side letter?
Article by David Irving
Mundays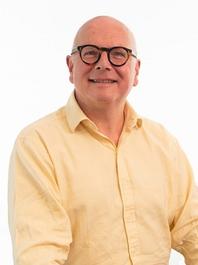 It is generally accepted that Franchisors do not amend their Franchise Agreements when contracting with new franchisees or when renewing a Franchise Agreement with an existing Franchisee. There are good reasons why this approach is undertaken.
Franchisors spend considerable time, effort and money investing in their franchise brand and systems and it is this product that franchisees are buying into when they agree to acquire a franchise from a Franchisor. They are also acquiring a proven model which, if run in accordance with the Franchisor's instructions, is intended to provide success in the Franchisee's business.
Look for uniformity
Uniformity in the Franchise Agreement assists the Franchisor in ensuring the same package is provided to each Franchisee. Ultimately, where the Franchisor has a significant number of Franchisees this uniformity decreases its management costs and allows it to provide a better service to all Franchisees.
Furthermore, the Franchise Agreement is integral to protecting the Franchisor's brand and it is imperative that it controls all Franchisees' use of that brand in the same way. If Franchisees were given a variety of different rights in relation to the brand, its value would likely decrease.
The Franchise Agreement itself is usually a substantial document totalling in excess of fifty pages. It is extremely costly for both the Franchisor and the Franchisee to seek legal advice and draft and agree amendments to the document. If a Franchisor negotiated each franchise agreement this increase in its costs would be reflected in an increased franchise fee and ultimately the start up costs for the Franchisees.
Seek clarity
A Side Letter is an extremely useful tool for succinctly clarifying and supplementing the terms of a Franchise Agreement and in specific circumstances, where agreed with a Franchisor, a Side Letter may also vary specific terms.
Both the Franchisor and the Franchisee rely on the Side Letter as it reflects the agreed deal between the parties upon which their business relationship is based and should a situation arise in the future whereupon the Side Letter is to be relied on, it is essential that it is deemed enforceable in the same manner as the Franchise Agreement.
Case Study
Case of Barbudev v Eurocan Cable Management Bulgaria EDOD & Others. The recent Barbudev case concerned an individual who had agreed that on the sale of his company he would receive shares in a new company via an Investment Agreement.
It became clear that his company was to be sold before the Investment Agreement could be drawn up and the parties entered into a Side Letter regarding their intention to enter into an Investment Agreement. The Side Letter was challenged and the High Court concluded that, due to the manner in which it was drafted, it was merely an agreement to agree, and thus not legally binding.
This will raise concerns within the franchising community due to the reliance placed on side letters as noted above.
Tips when putting together a Side Letter
Ultimately it will be always be up to the Courts to decide the enforceability of the terms of a Side Letter. However, below are some tips to consider when putting together a Side Letter:-
Get your lawyer's opinion.
It will usually be cheaper to ask your lawyer to put together your Side Letter as he or she will have knowledge of your franchise agreement and business. However, if you have decided to draft your own Side Letter ask your legal adviser to review it.
There must be an intention between the parties to create legal relations.
It is not enough to rely on the title of a Side Letter as being supplemental to a Franchise Agreement to suggest that there is an intention to create legal relations.
This will ultimately be decided based on the communication between the parties and the contents of the Side Letter. However, as a Side Letter is usually signed at the same time as the Franchise Agreement this will assist in the assumption that it was the intention of the parties to create legal relations. Attaching the Letter to the Franchise Agreement also helps to confirm the parties' intentions.
The Letter should also include clauses known as "boiler plate" clauses for example specifying the law governing the Side Letter, to confirm that it is to be considered a legal agreement.
During the negotiation of a Side Letter, the parties may include wording such as "subject to contract" or "draft" and it is important that any such wording is removed prior to signature.
Finally, it is important that the Letter is signed by the parties. If the Letter is signed by a Representative of either party they should have appropriate documents confirming that they have been given the power to sign on behalf of that party. Care should also be taken in relation to the timing of signature to ensure the franchise agreement does not supersede the Side Letter. Inclusion of an 'entire agreement' will cover this issue.
4. There must be certainty within the Side Letter.
The wording used within the Side Letter must be certain and not simply an agreement by the parties to agree something in the future. As with the Barbudev case above, such agreement may not be legally binding.
The case highlighted again that the Courts will not "make" a contract but will only interpret it and it is therefore extremely important that the terms of the Side Letter are as precise as possible.
5. There must be consideration for the Side Letter.
All contracts must contain some form of consideration. This is easily dealt with in the Franchise Agreement as a franchise fee and monthly payments are usually payable however it may not be so clear in the Side Letter. It should be noted that this consideration may be both in the form of money or obligations.
Where there is any doubt over consideration the Side Letter should be completed as a Deed.
Conclusion
Many Side Letters are put together quickly at the last minute which usually leads to mistakes. Should the parties need to rely on the Side Letter at a later date, as can be seen from the Barbudev case, care must be taken over both the structure and content of it.
Side Letters are extremely important to both Franchisors and Franchisees and if they were to be considered unenforceable it would be to the detriment of both parties.

Mundays is a leading law firm which provides specialist legal advice to corporate and private clients. Established in 1960 and based in Surrey, Mundays has a diverse client base that includes major international and national companies as well as smaller businesses, individuals and families. Mundays specialises in Corporate & Commercial, Dispute Resolution, Employment, Family, Private Wealth, Property, and a wide variety of industry sectors.

Last Updated: 19-September-2016