Thinking of selling your franchise business?
Article by Chris Roberts
Chantry Group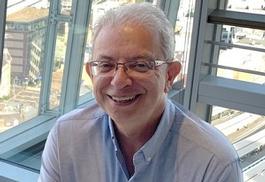 So, where is the best place to start when looking to put your franchise business on the market and how do you improve your chance of getting a higher price, lets look at it from the franchisees point of view.
Well, right at the outset, there are five basic questions that need to be asked.
WHY, WHAT, HOW, WHERE and WHEN!
Why am I selling? (Your prospective purchasers will want to know whether there is a genuine reason for the sale such as retirement, illness, need for a change of direction etc. or whether the business is just not very good. If it is the latter, then you will need to be in a position to demonstrate how a new owner can improve performance and make it an attractive proposition to take on).
What am I actually selling? (You need to prepare an inventory of all the actual assets and then list the 'intangible assts' that the business will also be able to pass on).
How much do I need/want for the business? (You are likely to get a higher price if you don't rush and you get your 'house in order' first. Value the actual assets and also think about a realistic level for goodwill – see below).
Where am I most likely to find a buyer? (Can the franchisor help using their recruitment processes, should you appoint a sales agent or is it more likely that you could find a buyer locally, even perhaps from your customer base?).
When is the best time to sell? (Do you have to sell soon or can you plan for the best time to sell bearing in mind factors such as seasonality, the economy, politics and new technology etc.).
Preparing the ground work by carefully addressing all of the above is a great way to begin the sales process.
However, there is also a Who. The 'who' relates to who is an 'independent/outside' person who is best placed (from a business knowledge and 'trust' point of view) to tell you at the outset what is Good about your business and what is Less Good or even Bad!
Basically, a fresh or 'different' pair of eyes will see things that you may not! You can then work on these things to improve the look and efficiency of the business ready for the due diligence process that the prospective buyers will wish to undertake.
As regards the actual value of a business a common way to assess this is to start with the latest (or the average) annual 'adjusted' operating profit (i.e. excluding interest and depreciation and any of the owners 'personal costs' and drawings but allowing for his or her 'reasonable salary' and then applying a multiplier of say 1.5 up to say 4 or 5 (and even maybe beyond in extremely good cases).
The size of the multiplier will be based on whether the financial trends for say the last three years are good or bad, how good the areas such as HR, Health and Safety, Marketing and general business image are perceived to be and, of course, the general perception of the underlying sector and the overall economy.
The resulting figure will largely be made up of the goodwill but if there are some valuable fixed assets such as a freehold property then they will of course be valued separately and added to the overall sales price on top of the goodwill calculation.
Finally, some key common mistakes to avoid are given below:
Having a poor (or no) sales prospectus (We see many occasions where this is the case and it does not make sense! The document needs to be professionally produced and be comprehensive with good photos etc.).
Not having projections showing growth in the prospectus post the sale (projections demonstrate what can be achieved by a new owner who perhaps has more energy and enthusiasm to push the business further forward).
Not having a 'Data Room' (This is not an actual 'room' but a specific drop box into which you place all the things that the people conducting the due diligence will wish to see. The idea is that you will have everything ready for them and as soon as they have signed the necessary legal protections you can give them quick and easy access to everything they will need).
Not sharing your 'Business Sale Objective' with your accountant (Most accountants look to legitimately reduce tax for their clients – you will need to show a realistic but high profitable trend to maximise the sales multiple, therefore your accountant needs to know your objective).
This article was written by Chris Roberts QFP, Chairman of the Chantry Group. Enquiries for assistance with business valuations, preparing for sale or finding a buyer should be sent to enquiries@chantry.email or telephone 0208 017 2115
Last Updated: 20-January-2020