Can YOUR business be franchised?
Article by Nick Williams
Ashtons Franchise Consulting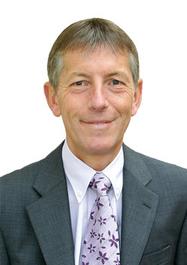 Franchising best suits business people who are willing to relax and allow others to replicate their concept with their advice and guidance taking a share of the revenues in exchange for the use of the brand and the knowhow and their continued development of it.

If by nature you are very laid back and not at all organised, then you would need to think about having somebody alongside you who has a more administrative approach! Alternatively, you may be a control freak unwilling to give people space in which to develop – again that could be a challenge.

There is real opportunity when you grow a business through franchising – you can scale more rapidly, you can develop without endless amounts of capital being put in by you or co-directors, and of course you can have committed local presence all across the country in a way that is impossible with recruited managers and staff whose long term commitment to the business is never as strong as that of an owner.

When we help businesses to franchise we normally meet with them, initially for a discussion – no charge – to determine the potential of the business for franchising in a broad sense before inviting them to engage us to prepare their initial franchise business plan and approach to the market – validating the proposition.

If your business can demonstrate the following essential factors, then let's meet soon!

1. Differentiation

Do you have a distinctive product or service, or perhaps a unique marketing strategy, or a clever way of reducing invest cost?

Are you good at what you do? If so, then others will be interested.

2. Credibility

Your company must be credible in the eyes of prospective franchisees if they are going to spend their money on a franchise.

Credibility can be demonstrated in a number of different ways – most important of them being that the brand has success, and a good management team behind it in which the potential franchisee can believe.

3. Market trends and conditions

Are you in a long term market place which is stable or growing?

4. Successful pilot operations

Is your business actively trading and making money?

It's not possible to successfully franchise an idea – you could spend money trying to but it would not be a good investment decision!

5. Transferability of knowledge

Can you teach people within a reasonable period of time to operate and replicate your business model?

If it's brain surgery and is going to take 6 years, then the franchisee is very unlikely to come on board as they would need enormous capital behind them to keep body and soul together while learning how to operate the business.

McDonalds, for example, requires a long commitment to training and while it is completely justified with that business operation many new franchisors cannot require the same commitment. In short can you provide people with the necessary tools to do the job within, say, a four-week period?

6. Documented systems

Does your business have methods and processes that are documented and can be used by third parties?

Ideally all policies, procedures, systems, forms and business practices can be put together into the Franchise Operations Manual which becomes the blueprint and bedrock of the business that you are offering to the franchisee.

It is quite ok if you don't yet have all of those things as long as we can develop them for you.

7. Affordability and return on investment

A franchised business must be affordable to its prospective franchisees and profitable, both for the franchisor and for the franchisee.

In addition to this, the franchise must provide enough profit after payment of fees to the franchisor for the franchisees to earn an adequate return on their investment of time and money.

This profitability is relative and must be measured against the investment to provide a meaningful figure, with franchisees achieving a significant return on investment by the third year of trading.

8. Commitment

Successful franchisors are committed to building long term relationships with their franchisees that are mutually rewarding.

There is a strong link between the strength of these relationships and the profitability of the franchise.

Strong franchisee relationships enable the franchisor to sell their franchises more effectively, introduce necessary changes into the system more easily and motivate franchisees to provide a consistent level of service to their customers.

9. Strength of management

The most common contributors to the failure of start-up franchisors are understaffing and a lack of experience at the management level.

New franchisors often try to do everything themselves, taking on roles in which they have little or no experience.

Consider how you will cope with the resource demands the Franchise will bring, such as franchise marketing, lead handling, franchise sales, training and multi-operations management, and build a strong team to support you.

10. Capital

Franchising is a relatively low-cost means of expanding a business but it is certainly not a "no cost" option.

A franchisor needs capital and resources to implement a Franchise Development Programme and to recruit franchisees. There should also be adequate finance available to support the growing Franchise network, especially in the early years.

If having considered the 10 Franchising Essentials, you think that you can, which support, tick most of them then make the next step and get in touch. We are to help you – that way we can both do good business and develop a long term relationship.
Contact Ashtons with a free initial enquiry to find out if your business can be franchised
Last Updated: 06-January-2017