How to recruit people who will drive your business growth
Article by Steve Wheeler
Business Doctors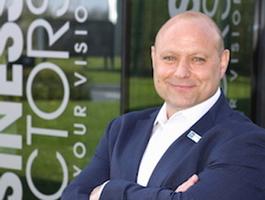 In a small business, people who are specialists in the company, but who have never recruited or even managed people before often handle hiring new staff. This can lead to mistakes that can have an impact on a business that is otherwise ripe for growth.
Getting it right – recruiting people who fit the role, the team, and even exceed your expectations on the positive impact they have – is tricky, but not impossible.
Recruitment is part of a longer term strategy, part of your business plan. I'm a supporter of the Get, Keep, Grow approach.
Get, Keep, Grow is a simple way to remember what you need to do and think about when recruiting. What happens is that, because your people power your business, you'll have a good team that will drive you forwards.
Get
What kind of employee do you need?
Be very clear about your expectations of the role. Produce a list of your needs, considering:
What's important to your business?
What values do your employees need to have?
What do you expect them to do on a day-to-day basis?
What do you want them to sell? To who?
How will they do their job?
How do they need to fit in with your existing team members?
From this you can refine and create a profile for the person you know you want to employ. Incidentally, this process sometimes reveals that a business doesn't need a new member of the team, as sometimes these requirements can be met by outsourcing – saving you money.
It goes against traditional hiring methods, but I recommend making this happen by recruiting for behaviours and attitude, not skills and knowledge.
Examples of knowledge without attitudes or behaviours:
Barry loves cars. He memorises specifications of all the top models and has an opinion on most of them. When he lived in London he used to cycle to work, so he didn't need to drive any of the cars he admired so much. When he moved out to the suburbs, he decided he still wouldn't get a car because he could commute on public transport. Barry has a lot of knowledge, but not the motivation, commitment or the skills required to actually drive.
Penny 's potential new employer had identified that they needed to sell more mobile phones, so a lot would be expected of her selling prowess. She had experience working in the same sector and knows the product portfolio and tariffs inside out. But her experience was in renewables, when her employer needed her to hit the ground running on new business – identifying opportunities, cold calling, securing conversions; again, she had the right knowledge, but not the right behaviours.
Basically, knowledge can be learned, but behaviours and attitude are drivers of growth, change and success. Soft skills are the key.
Keep
Once you've hired them, you want to keep them. This notion of the changing workforce means you need to pay special attention to keeping them on board.
A survey was conducted by our training partner, Oxford Business Development, last year where 80% of companies cited employee engagement and retention as a key objective in running a solid business with a base to build from, yet 70% of the workforce said they felt or are disengaged.
In sport the best performing teams all contribute to, and share common goals that are agreed and set. Why should business be any different? If you don't, you're one person, bearing the entire responsibility of your business' success; as a focused engaged team, you'll be unstoppable!
Engage with your people, share your thoughts, include them in the compilation of the vision and plan to succeed
Make their potential career path and personal development clear, and support it
Induct them properly – if you don't, not only will they not know what they're doing, but other employees will have to take time out to help them
Trust them to do their jobs – don't micromanage, but do feed back. It's rewarding for employees to be given freedom and accountability
Grow
Part of the process of engaging your employees will throw up some interesting insights that you may not have seen before. By sharing your vision and asking for feedback and inclusion you will notice those who have a real passion for your business.
These employees are the golden nuggets that you could earmark (with their consent of course) for growth within your business. Once identified it's good to have a suite of training and development to further enhance their potential and build loyalty to you.
Many people see recruitment as a process that needs to be followed and as such take out the emotion and feeling that we use in our everyday life. Sure, you should take time to consider exactly what you want a potential employee to do, but just as important is the 'who do you want this person to be'.
Don't disregard the human element of working together that, in my opinion, outweighs any process built just around knowledge.
To contact Business Doctors about their franchise offering and the services franchisees provide, click here and fill out the enquiry form.
Last Updated: 03-May-2016