The 'medi-spa' sector is expanding to the UK, driven by a US franchisor with over 30 years' experience!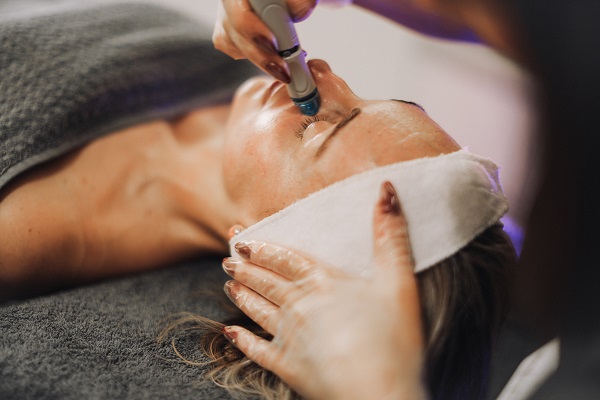 Whilst we are all aware of the importance of looking after our health and fitness, the health of our skin is now in sharp focus as we all want to look our best for as long as possible. Not only is this true with an aging population who still want to look great, but also with 20 year olds who are already taking preventative action to slow the aging process down.
This message is only reinforced with the explosion of social media and the popularity and following of beauty blogs. As such, society is becoming increasingly more aware than ever of their personal appearance. This isn't just true of females, the trend is becoming increasingly relevant to males.
The 'medi-spa' sector provides a more results-driven service than the more commonly seen beauty salon who offer 'fluff & buff' treatments. The consumer market is becoming more aware and discerning as to what is required to provide great visual results for their skin in return for their spend.
To date, the multi-million pound medi-spa market has largely been served by practioner or doctor-led clinics. An opportunity now exists with spa810 to bring a management-type franchise model to this market to meet the growing demand. In wanting to be accessibly located, spa810 provides a consistent high quality brand to the sector that benefits from delivering high-end treatments, excellent training with quality equipment. spa810 is truly unique!
To capitalise on this opportunity, spa810 provide a model that lets those without experience in this large and growing market and opportunity to provide valuable yet low-risk treatments that deliver fantastic results to their guests!
Conveniently, all the treatments are available under one roof and allow for guests to have the experience of multiple aesthetic treatments. These range from aesthetic facials, laser hair removal, toxins, fillers, micro-needling, body sculpting as well as massage and reflexology. Working with the leading suppliers of machines and devices that have all been FDA-approved, spa810 enables guests to benefit from effective, safe and trusted treatments.
The US franchisor has over 30 years' experience in the medi-spa market which is a valuable knowledge-base and resource for the UK market to benefit from as the business grows.
In providing financial solutions to the guests for their treatments (if required) as well as having a health care professional associated with the spa810 business, it means that franchisees can trust the model. They can operate in the knowledge that there are great levels of experience and support within the franchising and medi-spa industries they can benefit from and call upon when launching and running their business.
Learn more about this sector and how you can operate your own successful and profitable business, view franchise opportunties with spa810 here.