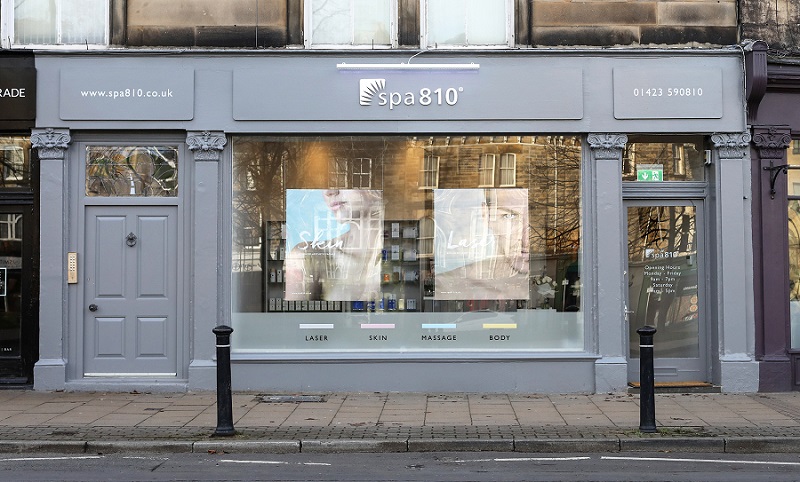 Join the growing medispa industry with a spa810 franchise
spa810 (pronounced spa eight ten) offers a selection of carefully curated spa and non-invasive medical treatments.
The brand offers body sculpting, advanced facials, laser-hair removal and a variety of massages, all given by a highly trained and qualified team of aesthetic therapists and...ALL under one roof.
spa810 fills a much-needed service offering and experience in the market between five-star spa hotels with high-end pricing and the independent, fragmented and inconsistent offerings provided at a local level. spa810 provides female and male customers with best-in-class treatments and an elevated experience in a convenient retail location. Massages, facials and skincare treatments are offered using market-leading, FDA approved technologies administered by professionals. Included in spa810's suite of medical technologies are state-of-the-art lasers for hair removal and non-surgical fat reduction equipment.
Spa810's next steps are to scale up the business in the UK and so if you are interested in a strong, robust and profitable management mediaspa franchise, contact us today.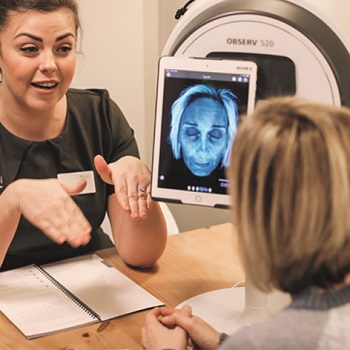 Why buy a spa810 franchise
Over the past 20 years, the spa industry has exploded with people investing more in their health, beauty, and overall well-being.
With an ever-aging population and new generations who have grown up going to spas, this dramatic market expansion is expected to continue for decades to come.
spa810 is perfectly positioned to benefit from this huge market potential. Our membership model, diverse treatments, proven results, experienced staff, and unmatched service have attracted a loyal following and built a foundation for a successful and prosperous future.
Spa810 is the latest member of the bfa's "UK Developer" category. The UK Developer category of membership at the bfa was introduced in order to help facilitate international franchisors' entry into the UK market. As part of the UK Developer accreditation, the bfa reviews the existing franchise model to ensure it is both proven and ethical, which includes adhering to the European Code of Ethics that all bfa members comply to.
Duncan Berry, Director at Spa810, stated: "We are really pleased to be the first franchise company to join the bfa under its new UK Developer membership category. I really believe that getting this accreditation is a fantastic endorsement of our robust and unique business model and will undoubtedly support us in looking to award franchises for this really exciting new franchise proposition.
The spa810 business model
Our vision is to grow a network of profitable medispas all providing a consistently high level of treatment experience to our guests across the UK.
Operating from c.2,000 sq. ft. retail units in secondary locations, spa810 delivers sought-after results driven treatments from the convenience and accessibility of a professional spa environment.
spa810 is unique - there is no other management franchise available in the UK in the medispa market
Strong margin business – weighted average GP across our core 'pillar' treatments of 80%+
Turn-key operation – full support with site selection, lease negotiations, spa fit-out, equipment leasing
£60k franchise fee – includes site selection, training, management of spa fit-out, initial equipment, professional and retail stock
No market experience required, full training provided
Recurring revenues available from individual guests through cross-selling treatments needing multi-courses for optimum results
Membership model available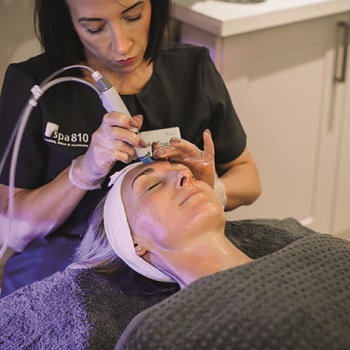 How we train and support you
Each spa will be well supported in the fundamentals of operating the business. There will naturally be an expectation on the franchisee to lead, manage, inspire and ultimately set the tone to ensure the brand requirements are being met. We recognise the areas that franchisees need most support in – HR, Marketing, Financials, Expenditure and Training / Education.
How much does a spa810 franchise cost?
Our franchise fee is £45,000 which includes the following:
Franchise license fee
Opening supplies, retail & professional stock inventory
Training fee; incl two people's accommodation
Retail property search
Architect and building surveyors / retail project management
Lease agreement legal fee
Unit franchise agreement legal fee
Total investment would also require spa premises fit-out and working capital requirements.
Bank funding of at least 50% of the total start-up figure is available.
What we look for in a franchisee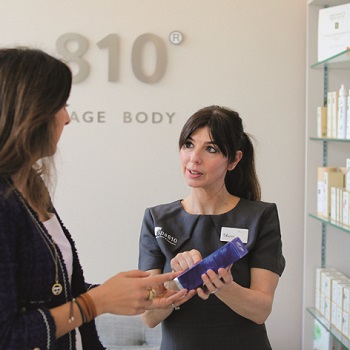 Whilst you do not need any experience in the industry, spa810 franchisees will
have a real desire to own and operate their business
help people feel rejuvenated, relaxed and more comfortable with and in their own skin.
ideally have prior business experience and leadership and / or team management skills, profit and loss experience and preferably some experience of sales.
Come and meet us!
What better way to learn more about spa810 than coming to see it first-hand!
We'd strongly recommend a visit to the pilot spa810 in Harrogate, North Yorkshire, and an opportunity to learn more about the model.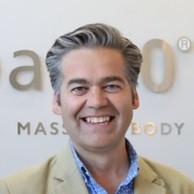 Interested in spa810?
Contact Duncan Berry
Franchise Director
---
Click on the link below to receive further information on our franchise opportunity. You can also connect directly with us to ask any questions.
Request more info > or connect with Duncan :




This is FREE and non-obligatory; we never share or sell your personal information.