Use your experience to help people develop their true potential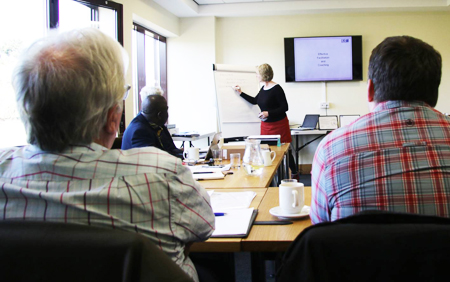 Last year a report from the UK Commission for Employment and Skills reported that in 2015, the last year for which they have figures, the UK spent £45.4bn on training and development.
The figure is expected to rise in the coming years, with organisations facing up to BREXIT and increasing spending on learning and development, with most now focussed on creating the future leaders they need to drive business outcomes.
This is a good opportunity for individuals with the appropriate business skills and life experiences to help develop leaders, managers and individuals to their full potential, whilst building themselves a healthy business at the same time.
Exploit your skills
A 'white collar' franchise, in the leadership and people development sector is a great way to run your own business, working as much or as little as you want; what you achieve and how you measure your success is entirely up to you.
When you're looking for a career change, maybe a new direction or just more control over your life, starting a business from scratch is hard and the failure rates are high. But owning a 'white-collar' franchise offers a simple to operate business, typically backed by a global brand with a great support network.
A franchise in the leadership people development sector allows individuals to combine the drive and energy of the entrepreneur with the real-world business experience and expertise of an established brand that helps open doors to new business.
Long-term relationships
Helping people realise their full leadership potential is not an overnight job, it takes time and commitment on both sides of the relationship.
This is good news for the franchise owner who can take their clients from 'novice' to 'total leader' in a number of stages, which offers good prospects of repeat sales, the lifeblood of a successful business.
There has never been a better time to start a new career in leadership and people development as the UK business community prepares for a post-Brexit commercial world – full of danger but equally full of new opportunities.
Businesses of all shapes and sizes recognise the need for not just more leadership training, but high quality programmes focussed on specific needs, delivered by experienced mentors working one-on-one with participants.
Rewarding for everyone
It is easy to think of returns only in monetary terms. But for many 'white collar' franchisees, the satisfaction of working closely with individuals and helping unlock their true potential, whilst guiding them to personal success is an aspect of the business that should not be underestimated.
Whether you are working with the owner manager of a small business or a rising star being readied to run a major organisation, your efforts will be rewarded with referrals, which will be an important source of new business.
Nothing sells better than someone recommending you to a friend or colleague.
But whatever franchise you settle on, if it's a 'white collar' franchise, possibly operating in the leadership and people development sector, you must never lose sight of the fact you will spend a lot of your time selling.
You will need to connect with prospects, using any and every appropriate method, including content on your own website, digital marketing, PR activities, cold-calling, e-shots, pay-per-click – whatever it takes to deliver a steady stream of people to talk to.
An LMI-UK franchise
If you have the necessary business skills and life experiences, then now is a great time to become part of the world's leading leadership and people development organisation. To find out more about what we do and the excellent 'white collar' franchise opportunity we offer, please click here.
To look at other 'white collar' franchise opportunities, please click here. Alternatively, why not consider other 'business coaching and consultancy' franchises here.
---