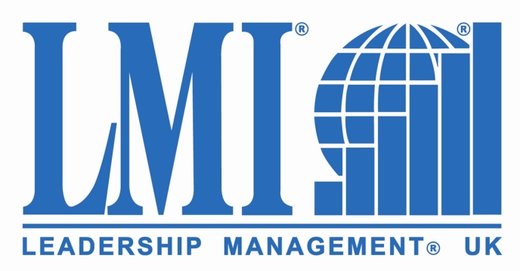 Take charge of your own future by motivating people to reach their full potential!
When considering your future career, make sure that you invest in a lucrative, stable and thriving business prospect. With Leadership Management International we can offer you all this … and more!
With over 50 years' experience in the industry, Leadership Management International (LMI) has become a global leader in the field; we currently have 500+ independently appointed franchisees 'motivating people to their full potential®' in 26 languages throughout 80+ countries. With the industry valued at an estimated £3.2 billion each year, franchisees can exploit a thriving and lucrative market.
We are currently seeking people-orientated individuals who are looking for a satisfying career and who are willing to follow a tried-and-tested business model.
If this sounds like you, why not request our FREE, non-obligatory franchise prospectus here to discover more.
What you would do as a franchise owner
LMI franchisees hold an exciting and important role in the success of organisations as they assist in presenting bespoke programmes which highlight or address the needs of their Client.
You, as a LMI franchisee, would be utilizing our unique multi-sensory programmes and methodology. Therefore, through offering structured coaching to company leaders, managers or individuals, they can become more productive and effective within the company and achieve specific goals.
What sets LMI apart is that our audiences don't just hear about leadership and management, but are helped to become people who can achieve rapid and consistent results.
Who are LMI programmes for?
LMI franchisees and coaches have presented our unique CPD Certified programmes to over 5000 managers and leaders in the UK alone; the majority of our clients have been SME businesses in both private and public sector with previous clients being BP, Zurich Insurance, Allied Irish Bank, JP Morgan and Castrol… to name just a few.
Low Investment – High Rewards
You can change your life and the lives of others as a LMI franchisee for only £12,500 + VAT (plus you have the option to invest another £5,000 + VAT for a bespoke 'Fast Start' Marketing Initiative).
The beauty of investing in an established brand is that major banks are more likely to lend up to 50-70% of the cost depending upon your financial history.
LMI also offers you a real Return on Investment thanks to its growth potential. One of our goals for LMI franchisees is to see them work on their own business but to bring on associates and affiliates which increases the value of the business for when they wish to sell it and retire.

What you get for your investment
As part of their investment (£12,500 + VAT) LMI franchise owners receive a tailor made franchise package which includes:
9 Days comprehensive training in all aspects of your new LMI-UK business

Induction and Administration
LMI Products and Services
Building your Business and Marketing training
Award winning coaching and facilitation techniques<
On the job support (now and forever)

A full complement of LMI-UK Stationary tailored to your new business
Your first year insurances, Public and Professional Indemnity
Master copies of all LMI programmes sold in the UK
On-going training by attending our bi-monthly National LMI-UK Learn-Train-Practice Forums
Plus all the ongoing support you will need to grow and prosper
Add the extra £5000 + VAT to include your tailor made personalised 'Fast Start' Marketing initiative, The 'Foundations of Success' ½ Day Workshop. This will definitely help you win new clients.
And for just £12,500 plus VAT, you get the same as the above minus the Marketing initiative
To get fuller details of our franchise opportunity, click here to request our non-obligatory prospectus.

What does an ideal LMI franchise owner look like?
When we speak to our franchisees, the vast majority of them say that they were attracted to LMI as they wanted to 'give something back' – so a desire to coach and mentor others ticked a major box for them.
From our end we are looking for individuals who wish to share their experience in business within a lucrative market so as to build a strong and sustainable franchise. To do this, franchisees require a strong work ethic and a positive mental attitude. Sound like you? We would love to have an informal chat.