How to turn missed calls into sales leads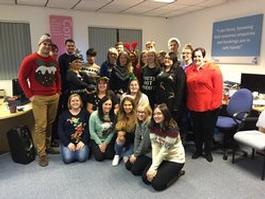 Answering the phone every time it rings can be difficult. Whether you're already tied up on the line, out of the office or simply doing another task - it's nearly impossible to get to the phone every single time it rings.
However, ensuring each call is answered is vital. Did you know that 60% of customers will hang up if their call isn't answered in 1 minute? There's no guarantee that they'll ring back again. Leaving customers with an impersonal voicemail or on hold for long periods of time can lead to bad customer service and a negative reputation of your company. Missed calls result in missed opportunities which will impact sales. A business needs to be everywhere at once, and with a little outsourced help, they can be.
How it works
This was an issue faced by one of our franchise groups, who realised that they were focusing heavily on their existing clients and therefore neglecting new sales enquiries and missing calls. They approached PA4You to develop a solution. We have worked diligently to adapt to their training styles and methods with regular visits from the franchisor to our offices in Crewe. We now handle the business calls that they can't reach, guaranteeing a response to every call they receive.
Calls are answered professionally in their company name so their customers don't even realise we're not in the office with them. We take a message and immediately send it over, where they can respond to it at a time best suited to them. Every call is captured meaning no more lost sales leads. PA4You was an effective solution and as a result, 67% of potential new leads were converted into confirmed bookings. The franchisor was so impressed that he brought our staff a bottle of prosecco and a box of chocolates!
Customer Service
Missing important calls isn't just an issue faced by franchisors. Customer service is a vital part of new business acquisition and loyalty. Answering the phone quickly in a friendly and professional manner shows your customers that you care and value their time. Human contact on the end of the phone also leaves significantly less frustration than a voicemail.
Businesses are able to guarantee the customer a response, leaving them more satisfied and less likely to repeatedly ring to check progress. Good customer service leads to greater loyalty and customer retention which in turn results in more referrals and increased sales leads. A telephone answering service like PA4You is a great solution for ensuring that customer service remains consistently high, without being stuck on the phone all day.
Extend your opening hours
At PA4You we are open 7 days a week: Monday to Friday 8am to 8pm, Saturday 9am to 6pm and Sunday 10am to 4pm. This means that we can take calls outside of a business' standard opening hours. This is often more convenient for customers and can give the impression of a larger, well established business. Just because your offices aren't open, you don't have to miss out on calls and potential sales leads. Our extended opening hours also allow you to prioritise other important tasks, freeing you from being tied to the phone.
Free your time
Telephone answering support for your company leaves you and your staff free to run the company efficiently without being bogged down by unwanted non profitable calls. When you pay for a service you should expect a high return; at PA4You we work to make every call productive and valuable to you. We can filter out sales and nuisance calls, leaving you with great potential sales leads.
The key to turning missed calls into sales leads is ensuring that even if you can't get to the phone, someone is on hand to greet your customers. Whether this is conveying simple information like your opening hours or taking down a detailed message for you to respond to later; acknowledging the time a customer has taken to reach you is important. Whilst an in-house receptionist can be costly, a telephone answering service like PA4You provides you with a cost-effective, flexible alternative to ensure you never lose another vital sales lead.